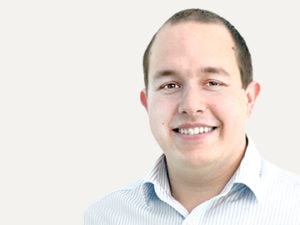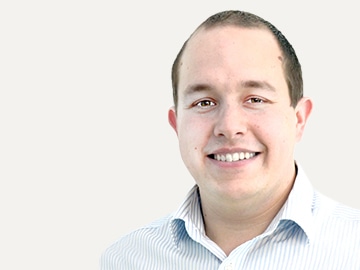 Nigel Williams
Interact UK
DEX before day one – your intranet's missed opportunity
Presentation from DEX 2019
Topic
If you think DEX starts on your employee's first day, think again. With nearly half of all businesses planning to invest in new on-boarding systems in the next two years (source: Fosway Group), are you risking a missed opportunity to maximise the role and value of your intranet?
Ex-Global Talent Manager turned Digital Change Consultant, Nigel Williams, will change the way you view the pre-boarding experience.
We'll examine approaches from the cutting edge of tech at Sony PlayStation in Silicon Valley, through to the low tech of refugee camps at IRC, with a host of others including Step Two 2019 Gold Award Winner, Travelex.
This session will enable you to:
create immediately engaging on-boarding content using the 60 Winks method
deliver a welcome experience that excites new starters, following Equinox's lead
measure the impact of your work to judge success
immerse your new starter in your business and culture before they even walk

through the door, reducing early churn

transform day one from policy reading to a true introduction to your organisation  #MakeDayOneMoreFun
Profile
Nigel brings 15 years of talent and communications consulting experience for global brands including Google, eBay, BBC, AOL, Hitachi, Barclays, JP Morgan and Sony PlayStation. As Head of Customer Insight at Interact, Nigel travels the world understanding how organisations adopt their intranets and overcome the people and change challenges which impact success. Previously an intranet manager and change consultant who created £2 million p.a. in efficiencies and savings at a UK engineering firm, Nigel started out in talent management, learning what attracts people to organisations.
A regular on the speaking circuit, Nigel is often found presenting on communications best practice and hosting panels. Most recently, in his spare time, Nigel has created free-to-attend internal comms networking groups across the US and UK, bringing strategic level communicators and change professionals together to discuss challenges, ideas and solutions. He has a podcast in the pipeline for late 2019.
A snippet of what you will see in this presentation:
* Screenshot remains the copyright of the entrant, and may not be reproduced without written permission.
Photographs from DEX 2019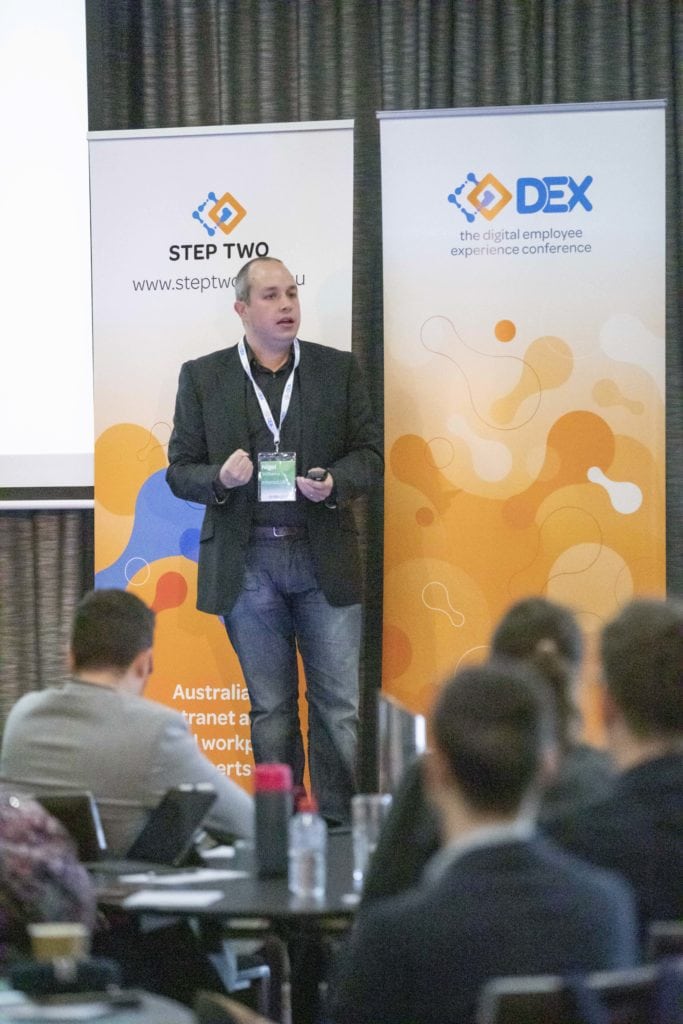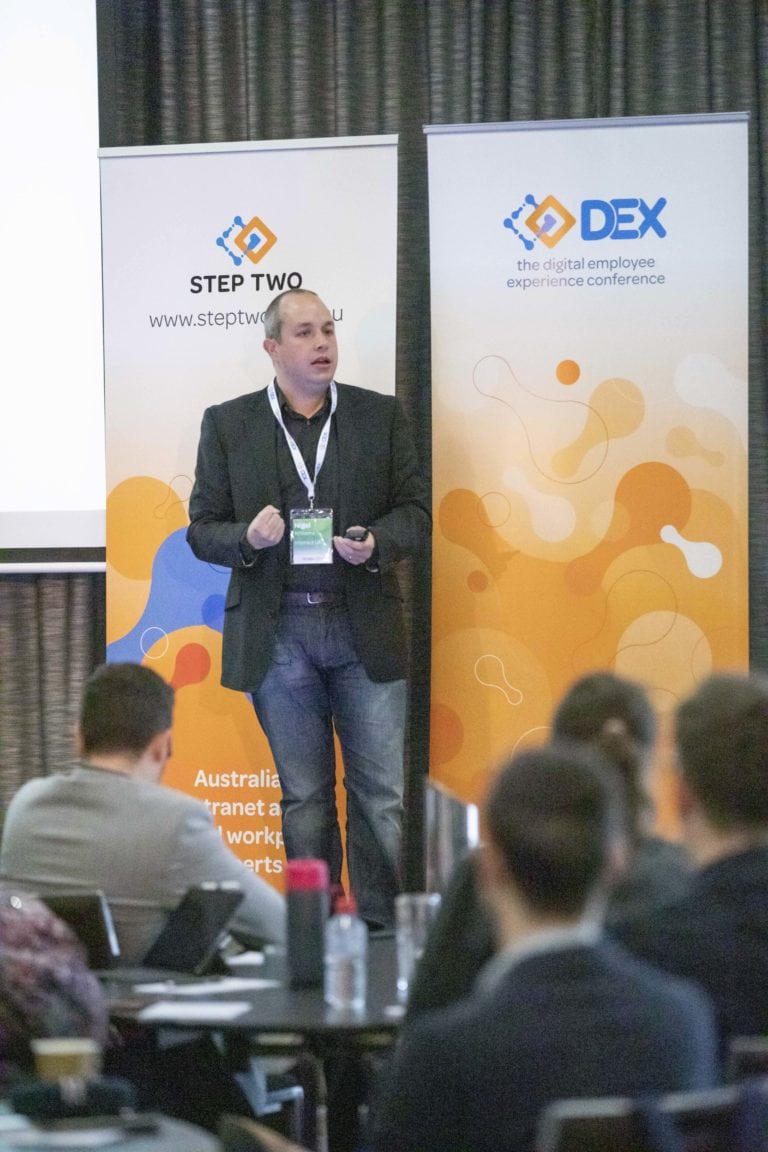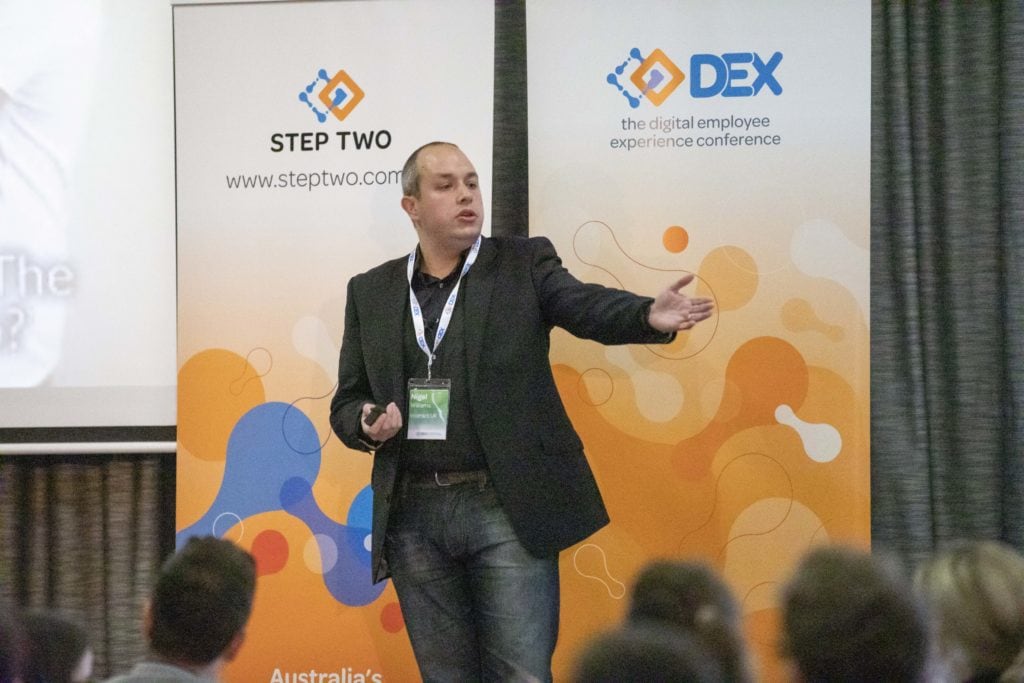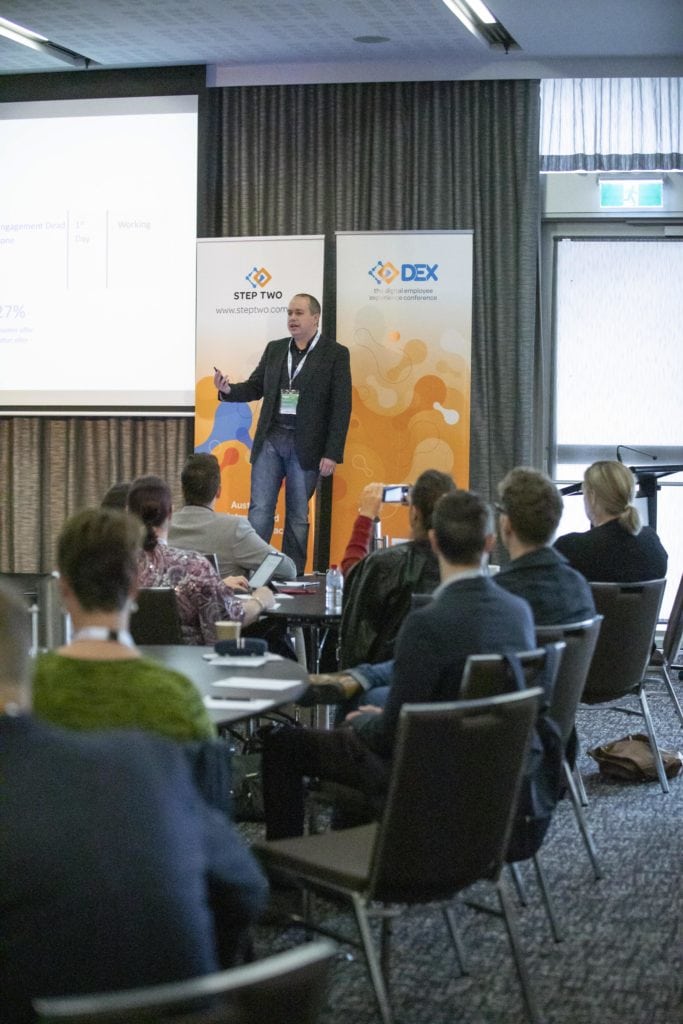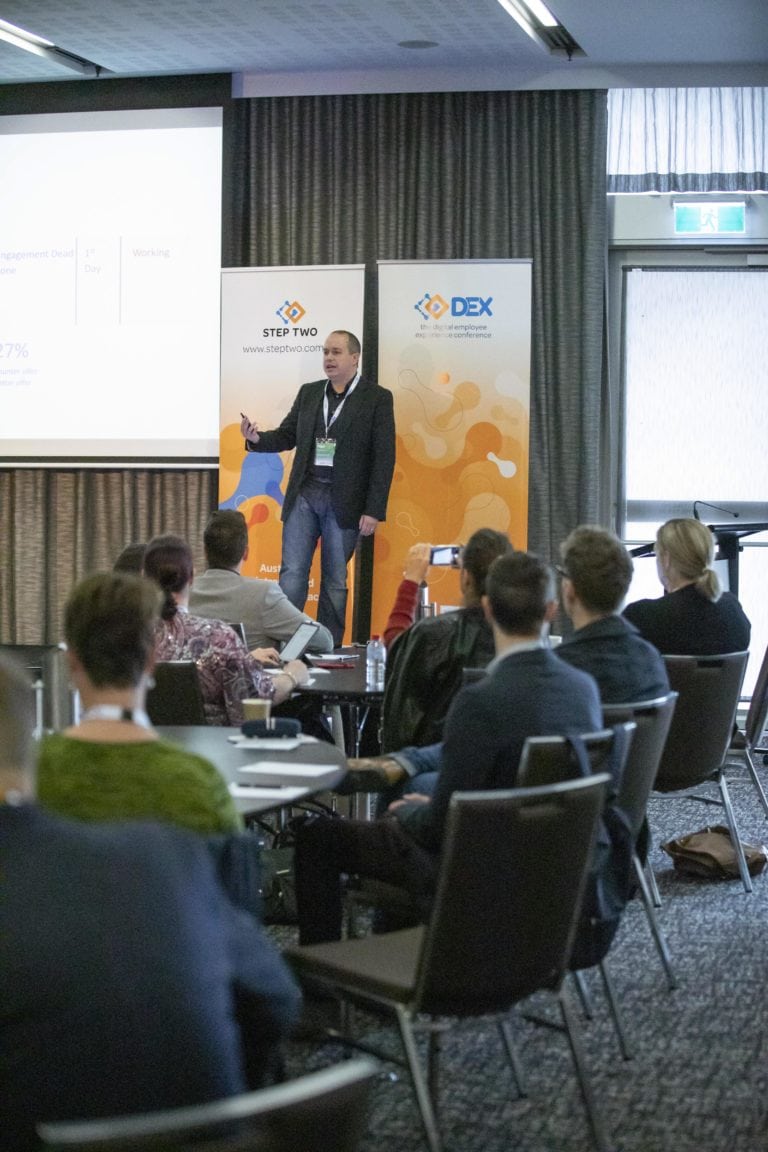 Extras
#Sketchnotes of @Footshort82's presentation at #DEX2019. DEX before day one – your intranet's missed opportunity. https://t.co/taYJWBizOT #DigitalWorkplace #Onboarding #NewStarters #Induction #Intranet CC @IntranetExperts pic.twitter.com/r6H2RG9GEV

— Rebecca Jackson 🤓 レベッカ (@_rebeccajackson) September 19, 2019
DEX Before Day 1 – the pre-boarding opportunity on the intranet by Nigel Williams #dex2019 @Footshort82 pic.twitter.com/LQXyfkWnzi

— Michael Sampson (@collabguy) September 19, 2019
A small but nice touch for first day at a new job #dex2019 pic.twitter.com/0Buc1KWcfU

— rebeccarodgers (@rebeccarodgers) September 19, 2019

Produced by Step Two, DEX 2023 is all about shaping the future of digital employee experience, while taking action today. Dive into our wonderful collection of speakers, from across Australia and around the globe.
Learn more
Our 2023 speakers: