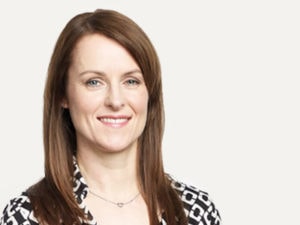 Rita Zonius
The Enterprise Social Engineer
How to find and build your enterprise social muscles
Topic
If you've never been to the gym before, you don't expect miracles to happen to your muscles after just one or two weights sessions. Yet we don't have the same attitude when it comes to introducing social technologies. Simply turning on an enterprise social network (ESN) is not a recipe for instant success.
The reality is, it's just the start of the effort to embed social as a natural way of working. Like weight training in the gym, building enterprise social muscle requires a long-term commitment before you'll see results.
Rita shares her insights to demonstrate what organisations can do to find their enterprise social muscles and deliver real business value through a social way of working.
Learning objectives:
recognise the signs people are – or aren't – ready to try a new and visible way of working with social
understand why mobilising people around the real work of the business ignites a different way of working in your organisation
see the benefits of being a socially engaged leader, including harnessing social leaders as role models
like Madonna, learn how to reinvent the way you work and become a digital leader by making the most of enterprise social networking
Profile
Rita is an experienced corporate communications practitioner, social media advisor and executive coach, hell-bent on helping organisations and their leaders be the most open and collaborative they can be. She enjoys getting under the hood in organisations to get new enterprise social initiatives up and running or work out ways to kick-start stalled attempts. Rita is co-host of #ESNchat on Twitter and enjoys writing and talking about all things social. When she's not helping people find their social muscles, she's a gym instructor, coaching people to build strength through weight training.
A snippet of what you will see in this presentation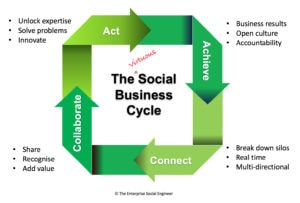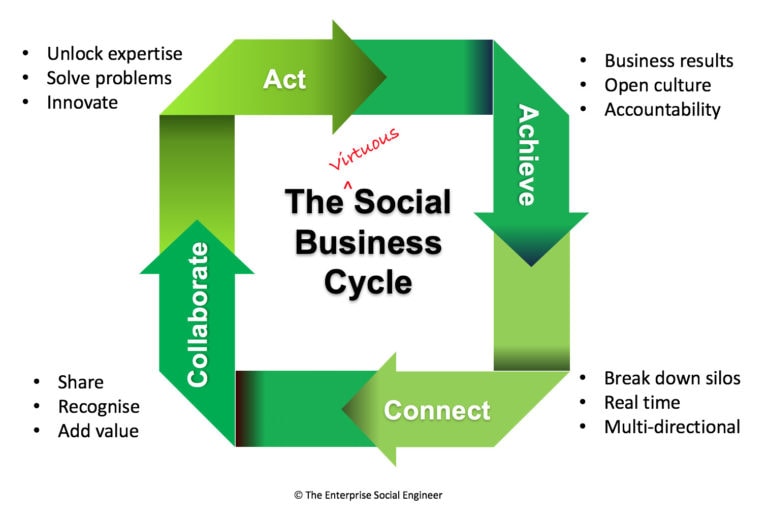 Photographs from DEX 2019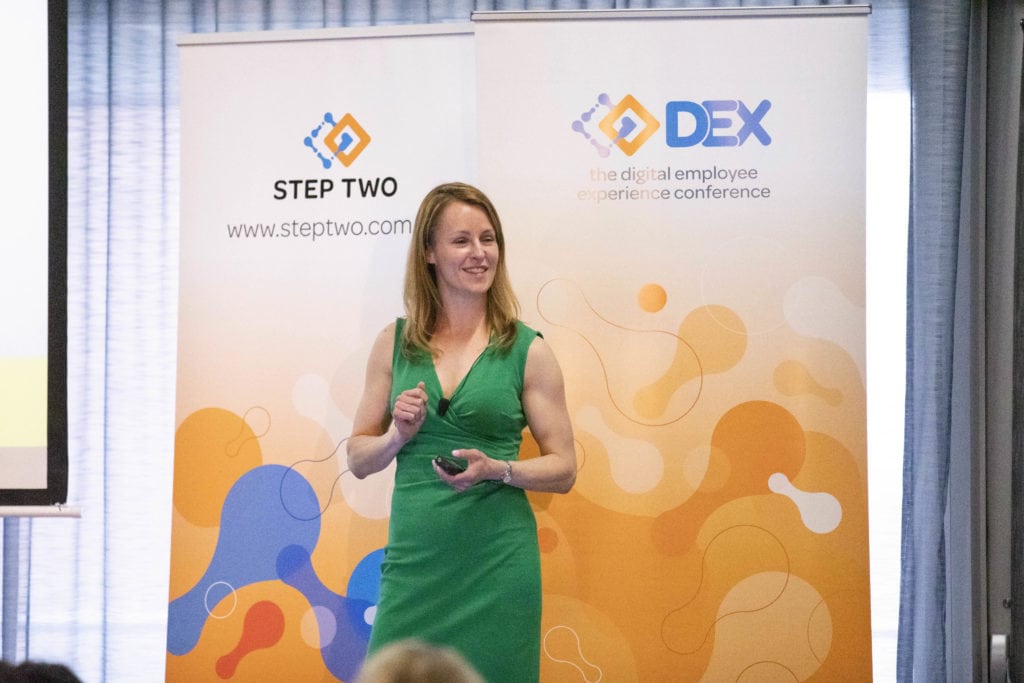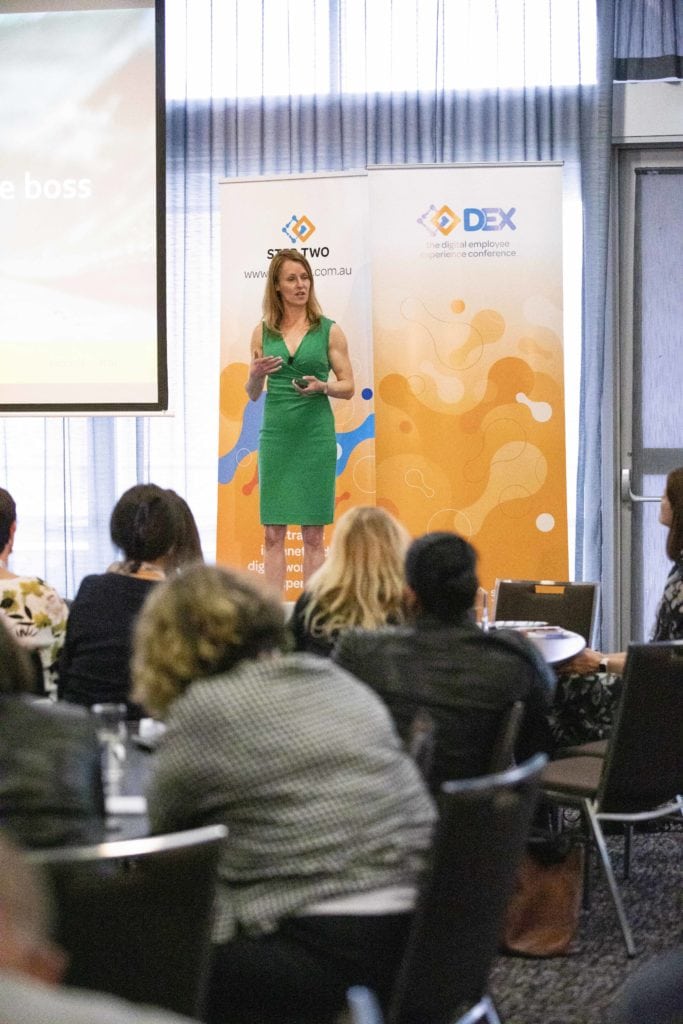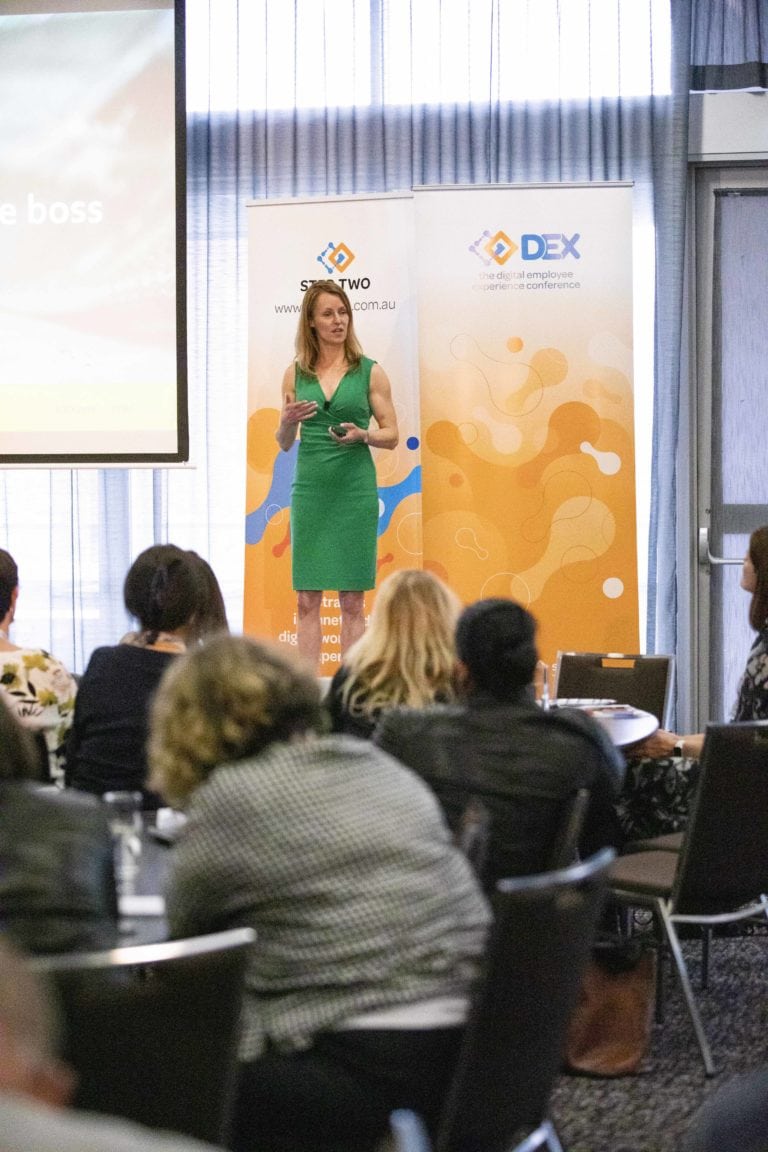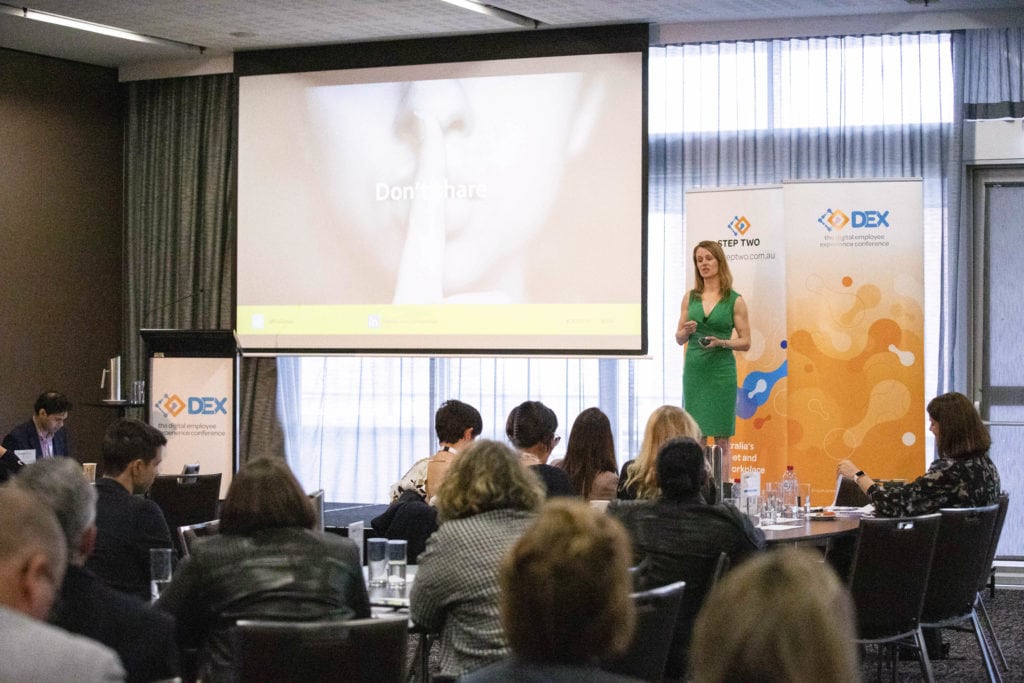 Extras
#Sketchnotes of @RitaZonius's presentation at #DEX2019. How to find and build your enterprise social muscles. #DigitalWorkplace #ESN #EnterpriseSocial #InternalComms https://t.co/jlEC3DtGz5 pic.twitter.com/1U5aLEQiwi

— Rebecca Jackson 🤓 レベッカ (@_rebeccajackson) September 18, 2019
One of the highlights of #DEX2019 for me was getting to meet #internalcomms rockstar @RitaZonius in person. 🤩 pic.twitter.com/LqiDsIiP2G

— Christy Season Punch (@ChristySeason) September 18, 2019
How to Find and Build Your Enterprise Social Muscles – by Rita Zonius @ritazonius #dex2019 #esn https://t.co/19R4o0R7dH pic.twitter.com/We0ynSwH8G

— Michael Sampson (@collabguy) September 18, 2019

Produced by Step Two, DEX 2023 is all about shaping the future of digital employee experience, while taking action today. Dive into our wonderful collection of speakers, from across Australia and around the globe.
Learn more
Our 2023 speakers: