We wear our hearts on our sleeves when it comes to employee experience, and we know you do too. So this is a conference for those of us who are unashamedly passionate about designing and delivering great digital employee experiences.
In a fully-virtual format, DEX2021 will progress important conversations as the world of work pivots from the pandemic to an unexplored hybrid reality. Join us for this event and help shape the digital future of work!
1 & 2 September 2021
(Two half-days, 8:45AM – 1:00PM AEST)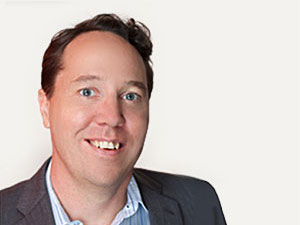 James Robertson, Step Two
James Robertson initiated the global movement towards digital employee experience (DEX), and he continues to be at the forefront of this space. As founder of Step Two, a digital workplace consultancy based in Australia, he's worked with firms of all sizes, across Australia and around the globe. Before the pandemic, James was often on a plane, off to keynote conferences throughout Europe and North America.
James will be presenting on "Charting the trajectory of DEX".
Tabhita Minten & Christiaan Lustig
Tabhita Minten combines a clear long-term vision with pragmatic steps in the short term. She inspires others and gets people moving. Tabhita has extensive knowledge and experience as consultant and project manager and is an expert in the field of digital communication and collaboration, intranet and (digital) employee experience. Tabhita works as an independent organization consultant and is owner of PeperMint Organisatieadvies, based in the Netherlands.
Christiaan Lustig helps organisations continually improve their (internal and external) digital communications, service, and collaboration through continually optimising the digital employee experience (#DEX). He is affiliated with Dutch digital agency TrueLime, and he trains and coaches professionals and organisations in improving hybrid/digital work and collaboration. Christiaan works for a variety of clients in the Netherlands and Belgium.
Tabhita and Christiaan are the co-authors of the world's first Digital employee experience book, currently released in Dutch. In their talk they'll be sharing models and insights from this leading work.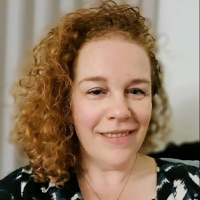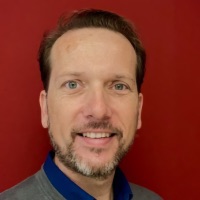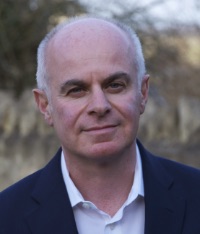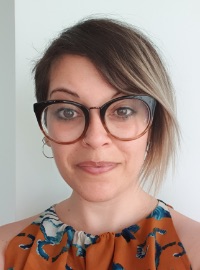 Paul Miller & Shimrit Janes,
Digital Workplace Group
Paul Miller is a technology and social entrepreneur. He is CEO and Founder of Digital Workplace Group (DWG), rated by the Financial Times in 2020 and 202 as one of the UK's leading management consultancies in digital transformation. His previous books include The Digital Renaissance of Work: Delivering digital workplaces fit for the future (co-authored with Elizabeth Marsh), which was shortlisted for the Management Book of the Year 2016 Award, and The Digital Workplace: How technology is liberating work, which helped to popularize the term 'digital workplace'.  
Shimrit Janes is Director of Knowledge for DWG, focused on curating knowledge on the digital workplace for its members and clients such as Adobe, The Coca-Cola Company, Ubisoft and UNHCR. She has worked with Paul and DWG colleagues on various initiatives, such as Digital Nations Group, as well as co-hosting the 24-hour global digital experience DWG24. She has had a number of research papers published with DWG on topics such as organizational readiness and collaboration.  
Paul and Shimrit will be presenting on Nature of Work: The new story of work for a living age, their lastest book that explores 12 essential workplace elements, such as health, habitat, regeneration, intelligence, relationships and purpose, underpinned by real-life stories of organisations and people already on this journey to new ways of working.
Watch this space as more presenters
are announced over the coming weeks…

Fully online conference
With an emphasis on the "live experience" of connecting with your peers

10 outstanding speakers
Inspirational sessions sharing actionable insights

September 1 & 2
One stream across two half days
8:45AM – 1:00PM (AEST)

Fostering community
The conference will be run in Microsoft Teams to provide a familiar space for conversations and connections
(And as always, there are no sponsors,
just great presentations and discussions!)
REGISTRATION FEES
We are emphasising the "live experience" of this conference, in keeping with the vision of digital employee experience.
We are therefore only providing recordings to members of the Step Two Forum, and to those who pay an extra registration fee.

AU$450+gst
Ticket to the live event
(two ½ days)

AU$600+gst
Conference ticket
+ session recordings

10% discount
For 3 or more registrations
(not for Forum members,
you've already got a bigger discount!)
Highlights from the last conference
Join our conference list to keep in the loop:
Put DEX 2021 in your diary: 1-2 September 2021