We wear our hearts on our sleeves when it comes to employee experience, and we know you do too. So this is a conference for those of us who are unashamedly passionate about designing and delivering great digital employee experiences.
In a fully-virtual format, DEX2021 will progress important conversations as the world of work pivots from the pandemic to an unexplored hybrid reality. Join us for this event and help shape the digital future of work!
1 & 2 September 2021
(Two half-days, 8:45AM – 1:00PM AEST)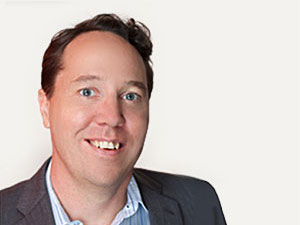 James Robertson, Step Two
James Robertson initiated the global movement towards digital employee experience (DEX), and he continues to be at the forefront of this space. As founder of Step Two, a digital workplace consultancy based in Australia, he's worked with firms of all sizes, across Australia and around the globe. Before the pandemic, James was often on a plane, off to keynote conferences throughout Europe and North America.
James will be presenting on "Charting the trajectory of DEX".
Sumathi Jayakumar & John Schultz
Mayo Clinic
Sumathi Jayakumar is the Intranet user experience manager, leading the intranet team at the Mayo Clinic, Rochester, Minnesota. Sumathi has 23 years of experience working with health care organizations analysing systems and processes. Major role in continues improvement of intranet publishing with standards at Mayo Clinic. She is extremely fascinated with employee engagement and digital transformation which includes addressing people, process and technology.
John Schultz is a Senior User Experience Designer. He works on the enterprise intranet team in the Division of Media Support Services at Mayo Clinic. He has provided strategy and design for a variety of clinical and operational design projects spanning from intranet sites and related initiatives, to digital signage, and the media on demand system. John has over 20 years of experience working in the fields of visual and UX design.
Mayo Clinic's intranet won top10 intranets of 2014 award from Nielsen Norman Group and a Step Two Intranet & Digital Workplace Awards in 2013 and 2019. At DEX2021, Sumathi and John will be presenting on their extraordinary use of "institutional personas", and how they've been used to design experiences in both the digital and physical worlds.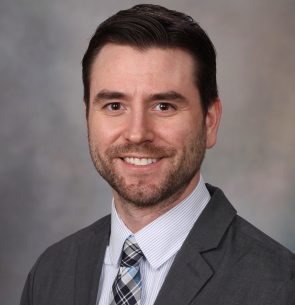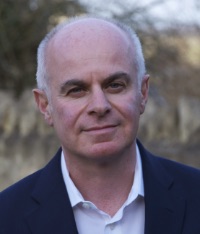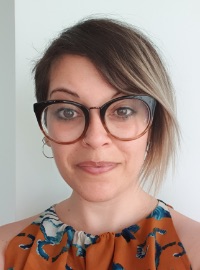 Paul Miller & Shimrit Janes,
Digital Workplace Group
Paul Miller is a technology and social entrepreneur. He is CEO and Founder of Digital Workplace Group (DWG), rated by the Financial Times in 2020 and 202 as one of the UK's leading management consultancies in digital transformation. His previous books include The Digital Renaissance of Work: Delivering digital workplaces fit for the future (co-authored with Elizabeth Marsh), which was shortlisted for the Management Book of the Year 2016 Award, and The Digital Workplace: How technology is liberating work, which helped to popularize the term 'digital workplace'.  
Shimrit Janes is Director of Knowledge for DWG, focused on curating knowledge on the digital workplace for its members and clients such as Adobe, The Coca-Cola Company, Ubisoft and UNHCR. She has worked with Paul and DWG colleagues on various initiatives, such as Digital Nations Group, as well as co-hosting the 24-hour global digital experience DWG24. She has had a number of research papers published with DWG on topics such as organizational readiness and collaboration.  
Paul and Shimrit will be presenting on Nature of Work: The new story of work for a living age, their lastest book that explores 12 essential workplace elements, such as health, habitat, regeneration, intelligence, relationships and purpose, underpinned by real-life stories of organisations and people already on this journey to new ways of working.
Tabhita Minten & Christiaan Lustig
Tabhita Minten combines a clear long-term vision with pragmatic steps in the short term. She inspires others and gets people moving. Tabhita has extensive knowledge and experience as consultant and project manager and is an expert in the field of digital communication and collaboration, intranet and (digital) employee experience. Tabhita works as an independent organization consultant and is owner of PeperMint Organisatieadvies, based in the Netherlands.
Christiaan Lustig helps organisations continually improve their (internal and external) digital communications, service, and collaboration through continually optimising the digital employee experience (#DEX). He is affiliated with Dutch digital agency TrueLime, and he trains and coaches professionals and organisations in improving hybrid/digital work and collaboration. Christiaan works for a variety of clients in the Netherlands and Belgium.
Tabhita and Christiaan are the co-authors of the world's first Digital employee experience book, currently released in Dutch. In their talk they'll be sharing models and insights from this leading work.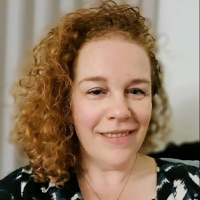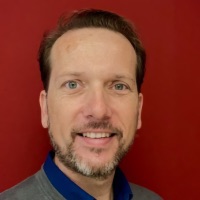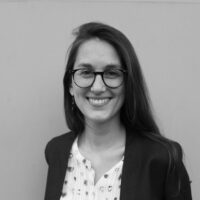 Agnes Petiot
IAG
Agnes has a genuine passion for uplifting employee experience and embedding new hybrid ways of working. She leads the team at IAG in charge of managing all 'people aspects' of digital workplace. Leveraging Analytics framework and harnessing the voice of the people to draw insights about people desires and paint points in order to design meaningful people-centric experiences, supporting people through changes and uplifting adoption and employee digital dexterity. Her past consulting experience helps her combine a people-centric vision with a pragmatic approach to deliver value quickly.
Agnes will be sharing the work that recently won IAG a 2021 Intranet & Digital Workplace Award.
Jeremy Hor & Mike Soon
Monetary Authority of Singapore
Jeremy Hor is the Deputy Director and Head of the Transformation Division at the Monetary Authority of Singapore (MAS). The Transformation Division develops the overall transformation strategy for MAS, and aligns the transformation efforts across the various functions. He is passionate about pioneering and scaling new approaches in Design Thinking and Agile. He has previously served in monetary policy implementation & government debt management, as well as corporate finance & investment products regulation.
Mike Soon is the product owner of the intranet and employee mobile app and an Assistant Director at MAS. Mike leads the development of the entire product roadmap, including product strategy, research and design. He enjoys creating digital solutions that transform the employee experience and emphasises on engaging users and performing sound and tested execution. Mike's digital transformation experience spans across the finance industry and public service.
Jeremy and Mike will share the story behind MASpace, one of the Gold winners for the 2021 Intranet & Digital Workplace Awards, and how user-centricity can revolutionise the employee experience.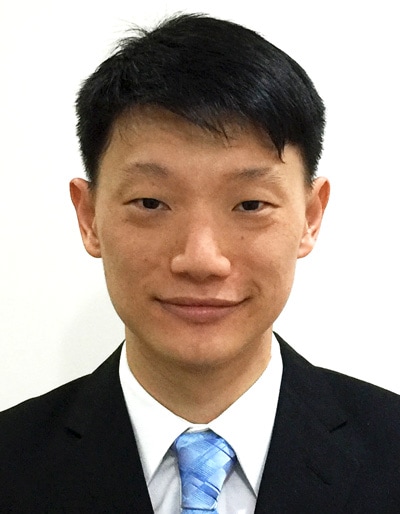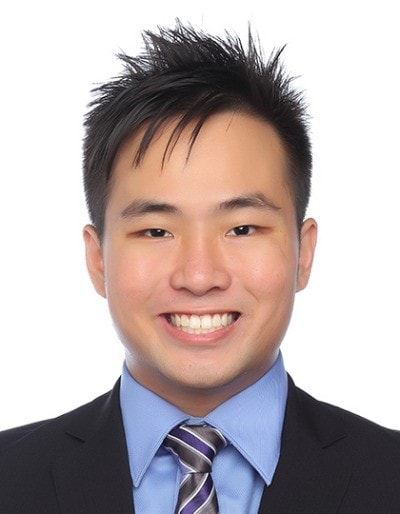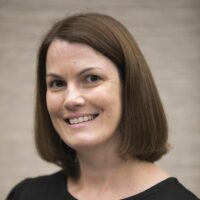 Rebecca Rodgers
Step Two
Rebecca is an experienced and successful digital workplace and intranet consultant, with extensive experience in corporate and government organisations globally. She manages the Step Two Forum, is a principal consultant and senior member of Step Two's leadership team. She has a passion for UX and human-centred design to create exceptional digital workplaces, intranets and digital employee experiences.
Rebecca will be showcasing 2021 Intranet & Digital Workplace Award winners from around the globe, including Russia, USA and Europe.
+ one more speaker to be announced shortly!

Fully online conference
With an emphasis on the "live experience" of connecting with your peers

10 outstanding speakers
Inspirational sessions sharing actionable insights

September 1 & 2
One stream across two half days
8:45AM – 1:00PM (AEST)

Fostering community
The conference will be run in Microsoft Teams to provide a familiar space for conversations and connections
(And as always, there are no sponsors,
just great presentations and discussions!)
PROGRAM
Time (AEST)
Day 1
Day 2
8:45-9:00

Welcome & logistics for the day
Gwenno Hopkin, Step Two

Welcome back & logistics for the day
Gwenno Hopkin, Step Two

9:00-9:40

Charting the trajectory of DEX
James Robertson, Step Two

Exploring the Nature of Work
Paul Miller & Shimrit Janes, Digital Workplace Group

9:40-9:50
Post-talk Q&A and discussions
Post-talk Q&A and discussions
9:50-10:35
Laying the foundations for digital employee experience
Agnes Petiot, IAG
(interactive session)

Providing a model for DEX
Tabhita Minten & Christiaan Lustig
(interactive session)

10:35-10:50
Tea break
Tea break
10:50-11:30
Using institutional personas in the digital and physical worlds
Sumathi Jayakumar & John Schultz, Mayo Clinic
TBC
11:30-11:40
Post-talk Q&A and discussions
Post-talk Q&A and discussions
11:40-12:05
Breakout conversations
Breakout conversations
12:05-12:45
How user-centricity can revolutionise the employee experience
Jeremy Hor & Mike Soon, Monetary Authority of Singapore

Showcase of 2021 Intranet & Digital Workplace Award winners
Rebecca Rodgers, Step Two

12:45-12:55
Post-talk Q&A and discussions
Post-talk Q&A and discussions
12:55-13:00
Wrapup of day 1
Wrapup of conference
REGISTRATION FEES
We are emphasising the "live experience" of this conference, in keeping with the vision of digital employee experience.
We are therefore only providing recordings to members of the Step Two Forum, and to those who pay an extra registration fee.

AU$450+gst
Ticket to the live event
(two ½ days)

AU$600+gst
Conference ticket
+ session recordings

10% discount
For 3 or more registrations
(not for Forum members,
you've already got a bigger discount!)
Highlights from the last conference
Join our conference list to keep in the loop:
Put DEX 2021 in your diary: 1-2 September 2021