Step Two are the global experts on intranets, and we help organisations of all shapes and sizes deliver usable and valuable outcomes
We take a holistic approach to intranets, always driven by an understanding of what staff need, shaped by your business priorities, and informed by an unbiased view of technology options
We've literally written the book on intranets — two in fact!
For 20 years, we've uncovered and shared best practices that have been used by teams around the globe. Much of this unique experience is distilled into our two books: Essential intranets that explores business-driven possibilities, and Designing intranets which shows how to apply UX techniques to employee-facing solutions.
How Step Two can help
Over 20 years of practical experience enables us to help at every stage of the intranet journey, from initial research through to governance and beyond.
Employee research
"Whatever you do, don't ask staff what they want!" This is the surprising message we often start with when discussing intranet research. Instead, we take the time to understand the day-to-day working practices and information needs of employees, seeking out key findings that will shape intranet strategy and design.
We employ a practical mix of one-on-one interviews, workshops, and workplace observation. To bring the research to life, we tell stories, create personas and craft day in the life journeys for your key user groups.
From our library: conducting intranet needs analysis; introduction to personas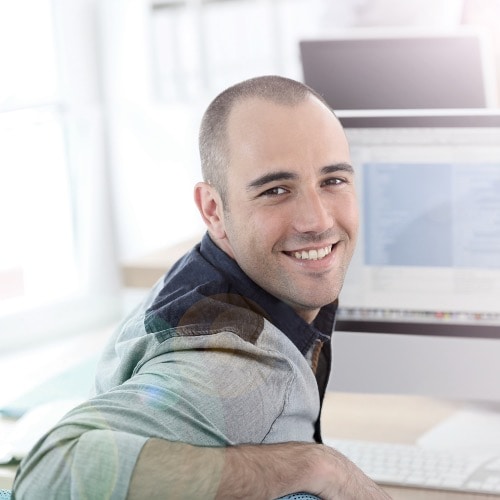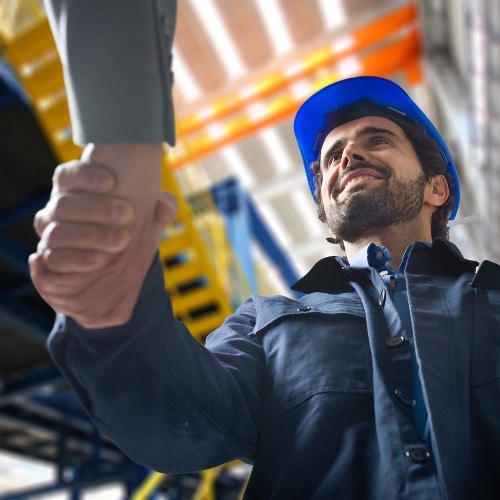 Stakeholder engagement
An intranet is only valuable when it supports business goals and priorities, and buy-in from key stakeholders and senior leaders is critical for achieving this.
Whether developing a five-year strategy, re-designing an intranet, or building a governance framework, we will bring your senior stakeholders along on the journey. This includes showing what's been done by other similar organisations, building internal knowledge, and developing a consensus for the path ahead.
From our library: align intranet strategy with business objectives; how to get approval for your intranet project
Vision, strategy and roadmap
Intranets must continuously evolve and improve in step with organisational and technological changes. One of the greatest challenges for intranet owners is to see beyond the reactive day-to-day demands and consider the longer-term direction of the intranet.
Step Two has worked with many teams to put in place a clear intranet vision, a concrete 3-5 year strategy and a pragmatic roadmap of coming activities. We take a highly collaborative approach to strategy development, resulting in a roadmap that is relevant to your specific needs, and endorsed and supported by your senior leaders.
From our library: three elements of every intranet strategy; at the start of the intranet year, where to start?; 6×2: a new approach to planning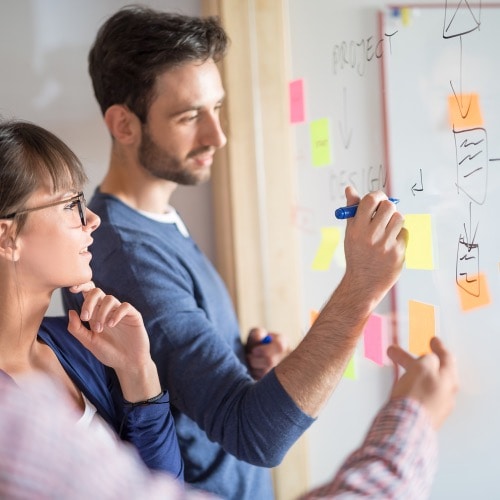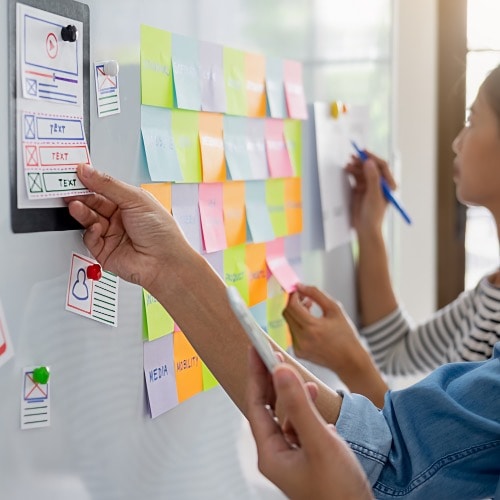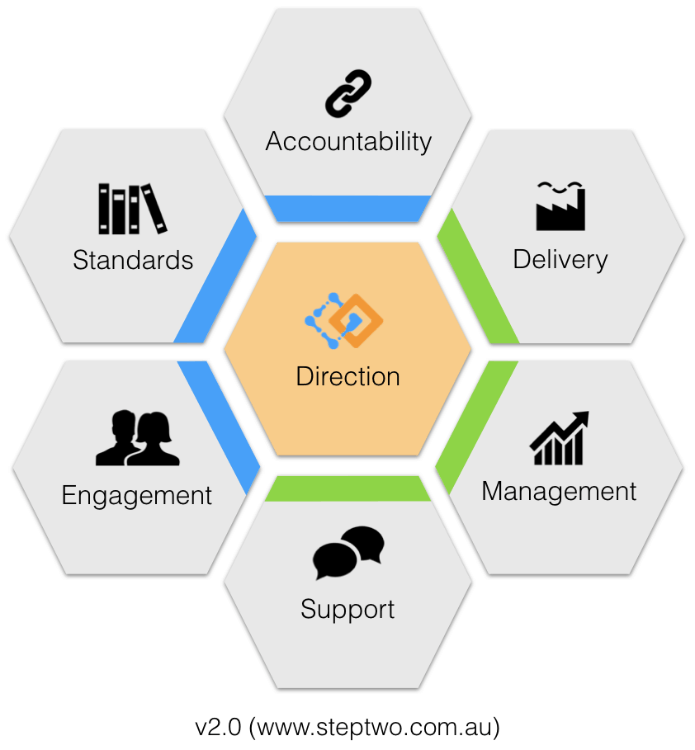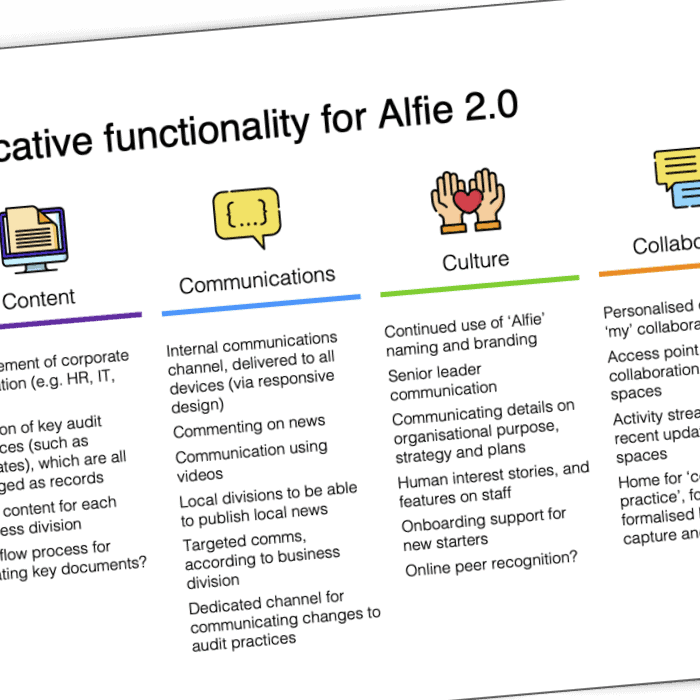 Technology advice and selection
There are now many technology options for delivering a successful intranet, from Office 365-based sites, to intranet-in-a-box offerings, and intranet-savvy CMS products. For two decades, Step Two has played an unbiased, vendor-agnostic role in the marketplace, helping teams navigate the available options.
With an in-depth understanding of technology offerings, Step Two can provide vendor-neutral know-how to inform future directions. We also have unique experience in helping Australian firms conduct a go-to-market process, including determining requirements, writing an RFP and  providing a short-list of relevant vendors.
From our library: five pro tips for selecting a new intranet technology platform; use the five purposes to guide intranet technology selection; consider an out-of-the-box intranet solution
Content
By far the most important role of most intranets is to deliver trusted content, maintained in a way that ensures it remains accurate and useful over time. In addition to the wider questions of intranet governance, there are practical skills that intranet authors need to create useful content.
As well as developing content strategies, Step Two also runs 'writing for the intranet' training for intranet teams and groups of content authors. We've also mentored many organisations through the establishment and evolution of thriving and engaged authoring communities.
From our library: a checklist for quality content; how to empower authors; the "all together" rule for intranets
Step Two completed a review of our existing intranet to support a transition from a very old intranet platform to O365/SharePoint Online. While there was work underway to migrate content we didn't have a fully formed intranet vision, governance, or resource management process. We needed a more detailed development roadmap to guide and focus our activities.

Step Two were able to review all aspects of the current intranet and spoke to a range of key stakeholders from the business. They were able to quickly identify our pain points and highlight areas where there was scope for improvement. All the recommendations aligned with both intranet best practice and the business requirements identified by key stakeholders and current intranet administrators.

Step Two's assessment pin-pointed what was working well now, general areas for improvement, and key opportunities for us to focus on for the next 12 months. Their approach was proactive and pragmatic offering practical suggestions that were realistic and achievable. They also took the time to go through the review in great detail to provide context and explanation for each aspect of the audit, ensuring that our intranet team were fully briefed on each recommendation.

I would highly recommend the Intranet Review to other organisations as a way to help build a more strategic and focused foundation for an Intranet that meets the requirements of their business.
Justine Cormack, Group Information Services Manager, Beca

Unrivalled knowledge that will help you deliver a successful, valuable intranet

Our pragmatic support and advice, regardless of what step of the intranet journey you're on

Trusted track record of client engagements across every industry, around Australia and internationally

What do great intranets look like?
Designed to inspire and engage stakeholders and senior leaders, Step Two can help get the internal conversation started with our possibilities workshop. Using real-world examples of great intranets, digital workplaces and digital employee experiences, the workshop paints a picture of what your digital future could look like.
Drawing on 10+ years of the Intranet and Digital Workplace Awards, we can show you real intranet screenshots, relevant to your industry and size.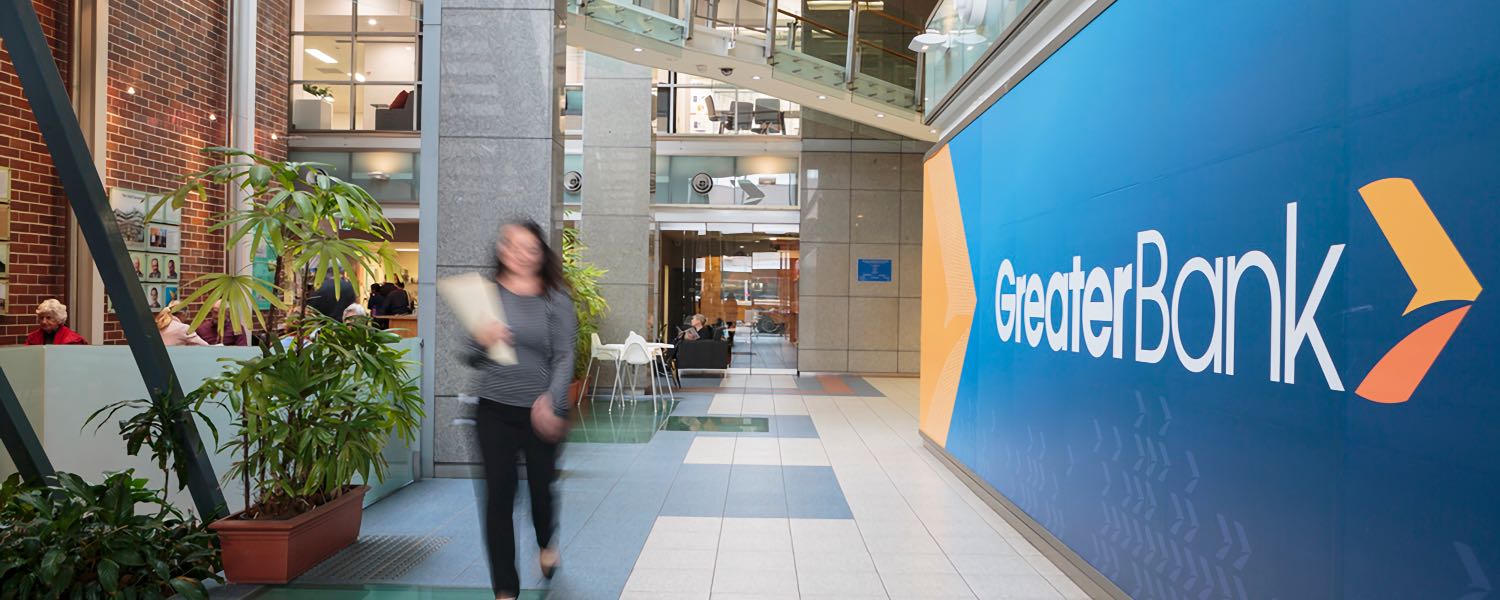 Re-thinking a bank's intranet to support outstanding customer service
Established over 70 years ago, Greater Bank prides itself on being a 'customer-owned' bank. Understanding the correlation between customer and employee experience, the bank has worked hard to develop and maintain a strong and loyal culture. Internal tools were not delivering a modern experience, and the intranet needed a complete rethink.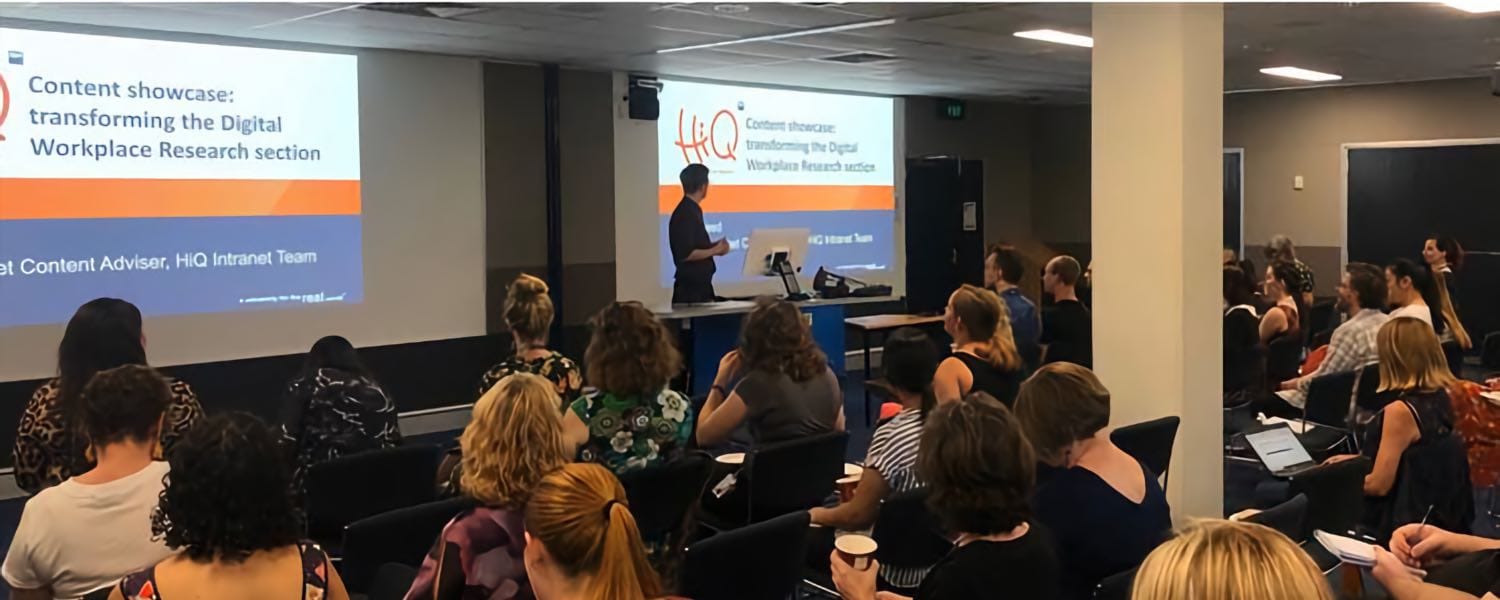 Intranet governance in the university sector
A 'back to basics' approach was required to intranet governance at QUT and the first step was to clarify roles and responsibilities. Working with the core team, and conducting an extraordinary amount of stakeholder engagement, a new governance model was put in place. This has also positioned the university for broader digital workplace governance to come.