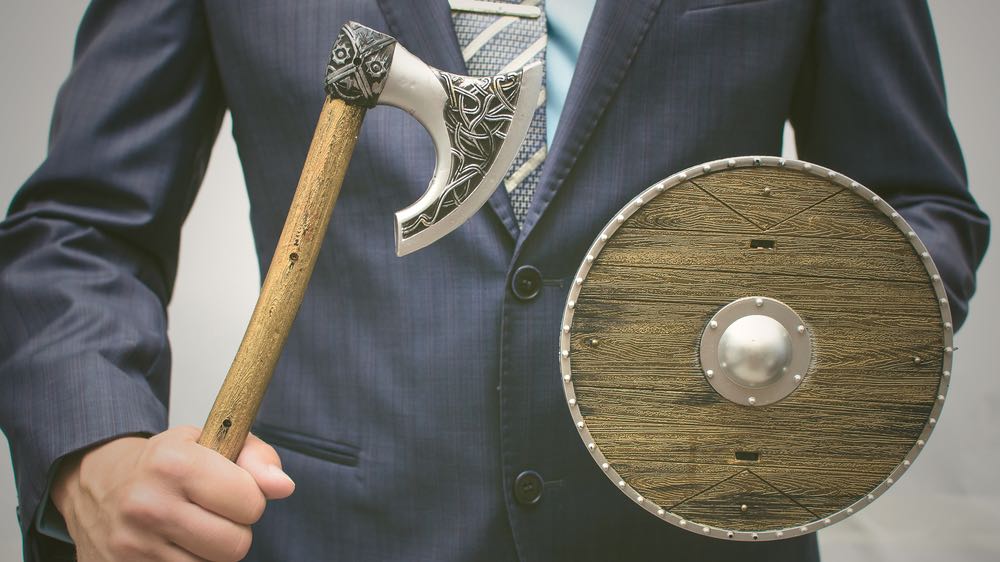 Governance is not a weapon

BEST PRACTICE ARTICLE
Filed under: Digital workplace, Intranets
Managing an intranet or digital workplace can be a frustrating, thankless task.
Content authors and owners don't keep their areas of the site up to date. Business stakeholders are constantly using their influence to get their 'important' projects and programs listed on the homepage. Collaboration sites run wild. Staff find the user experience to be confusing and time-wasting. And these are just a few of the challenges!
The antidote to this 'wild west' is governance. Strong governance helps to set expectations, and manages competing priorities. At its best, it should not just mitigate problems, but actively support the delivery of great solutions to staff and the business.
With a sense of growing desperation, teams can see governance as their silver bullet to resolve all their problems. But this is the reality: governance is not a weapon, and it can't be used to 'win the war'. Instead, governance is the result of consensus, fostered between all stakeholders.
Wielding an imaginary stick
There's no doubt that every intranet needs strong governance. Ideally, this should be clearly documented and communicated to all intranet stakeholders, as well as being backed up by senior leaders. The Intranet Operating Model provides an overall framework for this governance, making it easier for teams to know what policies and processes are required.
It's tempting to think that strong governance is enough to solve intranet problems.
The first challenge that intranet and digital workplace teams encounter is that nobody reports to them. Content owners report to their business leaders, and senior stakeholders are beholden only to executive leaders. That means there's no way for central teams to 'force' devolved groups to do anything.
The second challenge is that organisations are packed full of policies and guidelines, covering everything from financial controls to HR principles. The brutal truth is that many of these policies exist only on paper, with little impact on actual behaviours and decisions. Governance documents risk just being thrown on the pile, along with the 50 other documents.
The biggest challenge is this: if there's a 'war' between the central team and decentralised content creators, then everyone loses. Content owners become frustrated, and central teams burn out. An 'us versus them' approach benefits nobody.
It's all about consensus
The good news is that while there isn't a way of enforcing governance, it's still entirely possible to set up an effective and sustainable governance model.
The starting point is to recognise that governance is the result of consensus among stakeholders. More than that, good governance helps to strengthen and sustain governance, for the long-term benefit of all.
A consensus-based approach can be built like this:
Start by losing the language of enforcement, as the first step towards establishing productive relationships.
Conduct a review of your intranet, to identify current strengths and weaknesses.
Bring together key stakeholders to participate in a governance workshop.
Using the Intranet Operating Model as a framework, agree on the desired direction for the site (including overall vision, strategy and roadmap).
As a group, work through some of the 'guiding' elements of the Intranet Operating Model, including decision-making processes and governance structures.
As quickly as possible, start addressing the 'doing' elements of the model, to deliver tangible outcomes.
Use early successes to further foster consensus, and to flesh out other elements of the Model.
Intranets and digital workplaces still need strong centralised leadership, and consensus doesn't mean 'death by committee'. However, if the focus is kept on growing consensus throughout the governance process, sustainable and effective structures can be put in place.
Good governance for your business
It takes a lot of experience (and some cunning) to establish good governance in today's complex and messy organisations. At Step Two, we've been doing this for over a decade, culminating in the creation of the Intranet Operating Model.
We can help you establish good governance. Get in touch, and we'll chat about what's required.