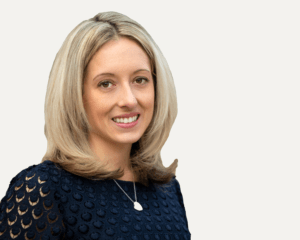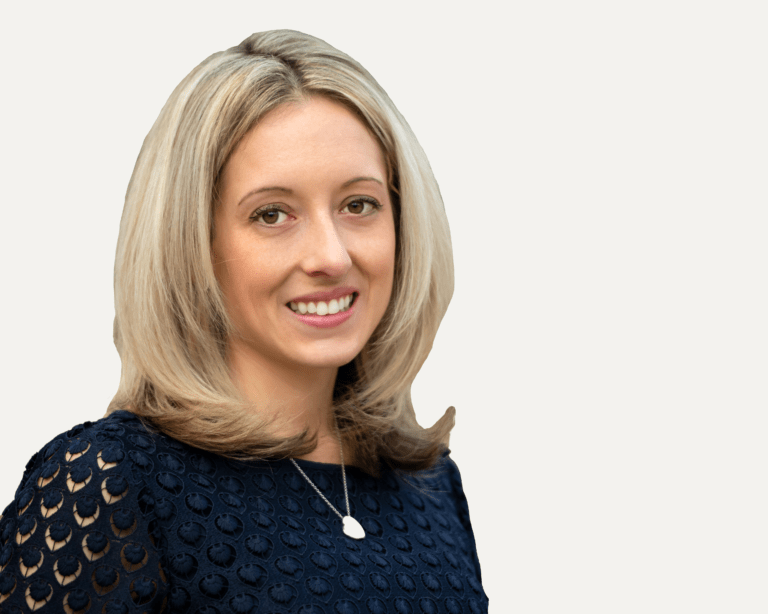 Janine Marchi
Liberty Mutual (USA)
KEYNOTE: The Liberty Mutual journey from intranet to a state-of-the-art digital assistant
Presentation from DEX2019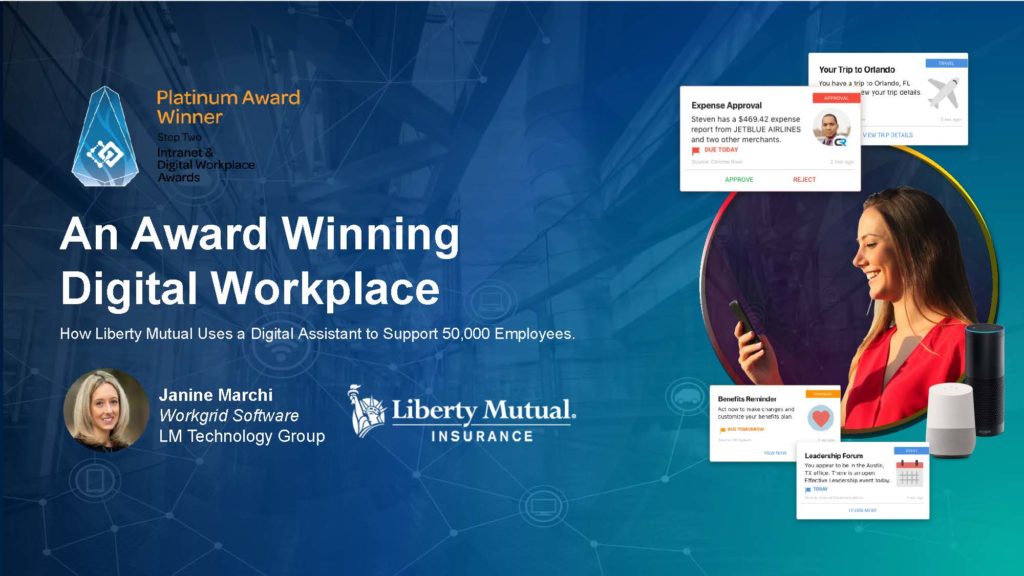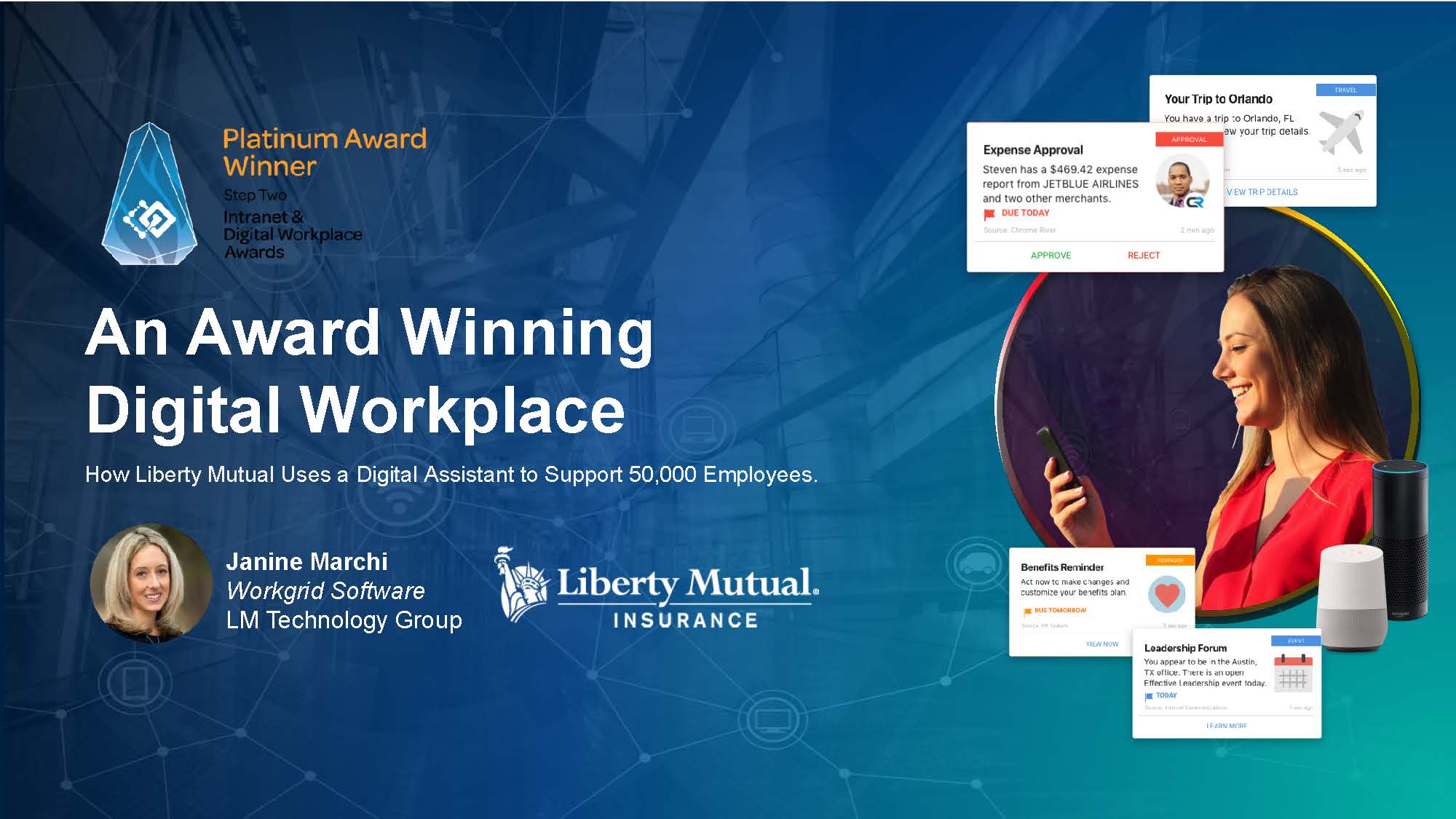 Topic
Liberty Mutual, is a diversified global insurer, and the fifth-largest property and casualty insurer in the U.S. It ranks 75th on the Fortune 100 list of largest corporations in the United States with over 50,000 employees in more than 800 locations throughout the world.
Over the last couple of years, Liberty Mutual has built and implemented an award-winning digital workplace that helps manage information and simplify the work day for employees by incorporating a digital assistant and chatbot within their intranet experience to intelligently surface contextual notifications, alerts, personalised recommendations and automate task for employees from multiple disparate systems all into a unified and modern interface.
In the process, Liberty Mutual also won a coveted Platinum Award in the 2018 Intranet and Digital Workplace Awards.
This session will cover:
Explore the journey Liberty Mutual took to transform their intranet to an intelligent digital workplace for its global employee base of 50,000
get tips for developing a best-in-class digital workplace experience that puts the most important tasks, information, and notifications at employees' fingertips
find out what it takes to provide the kind of user experience that employees have come to expect as consumers
learn how to build the cross-disciplinary team necessary for driving an employee experience initiative
get a behind-the-scenes look at Liberty Mutual's intranet and see how AI, digital assistants and chatbots are leveraged to deliver a digital experience employees love
Profile
With more than 12 years' experience leading successful marketing, communication, and customer experience strategies, Janine Marchi has built her career on helping organisations enhance the digital journey of customers and employees alike.
As the Head of Marketing for Workgrid Software (a wholly-owned subsidiary of Liberty Mutual Insurance), she shares the story of how Liberty Mutual conquered their own employee experience challenges to create an award-winning digital workplace for their global workforce of more than 55,000.
A snippet of what you will see in this presentation: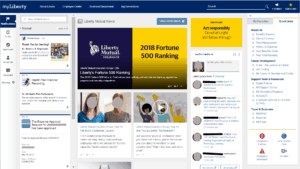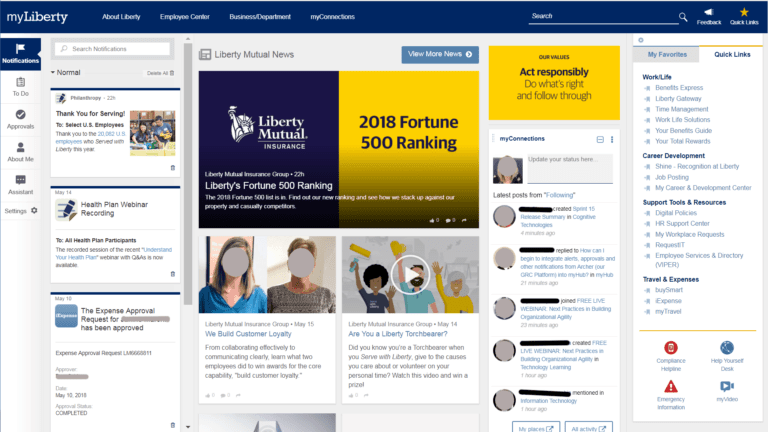 Photographs from DEX 2019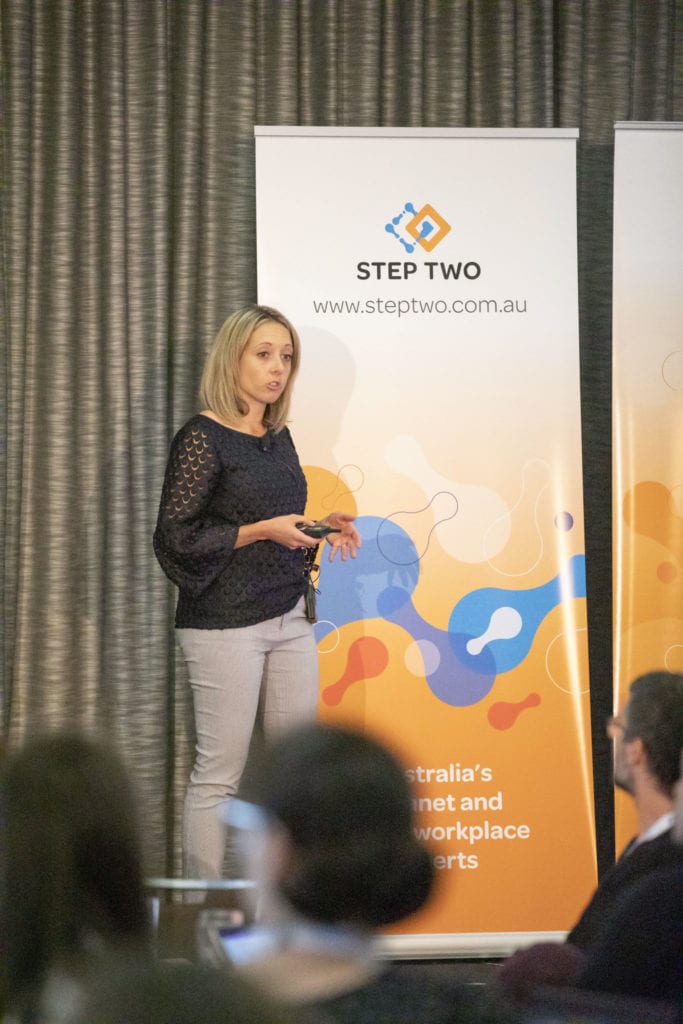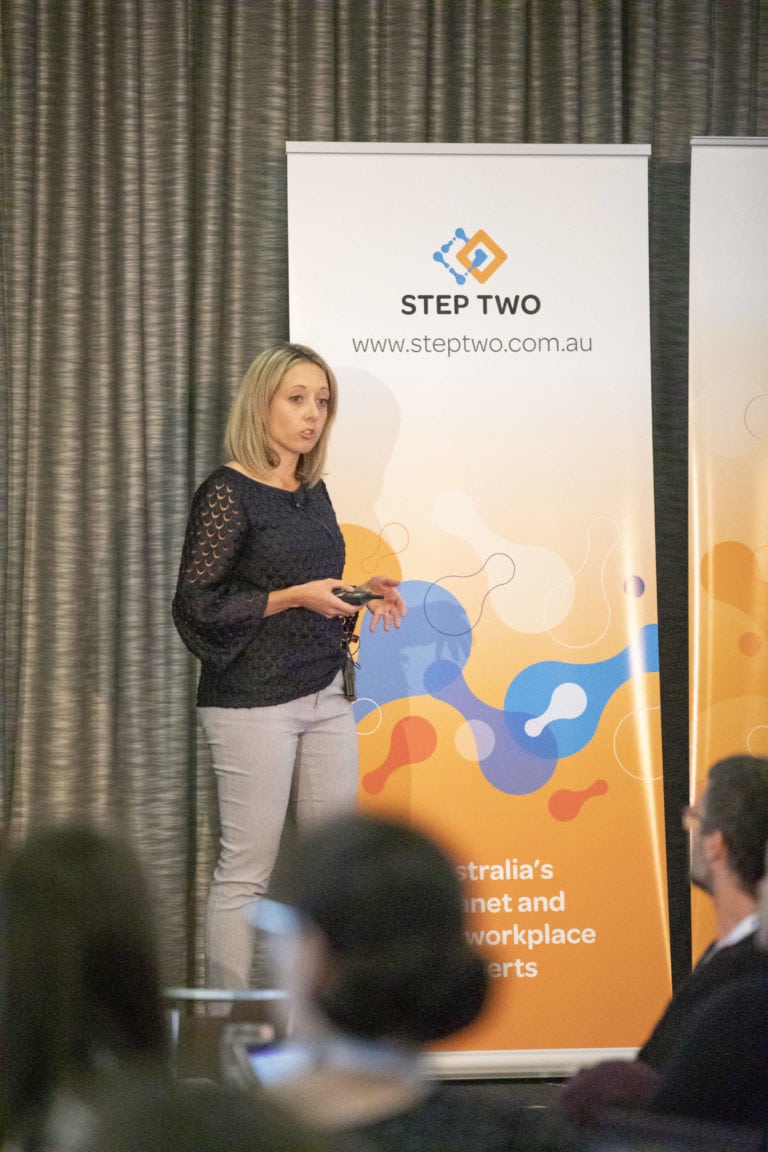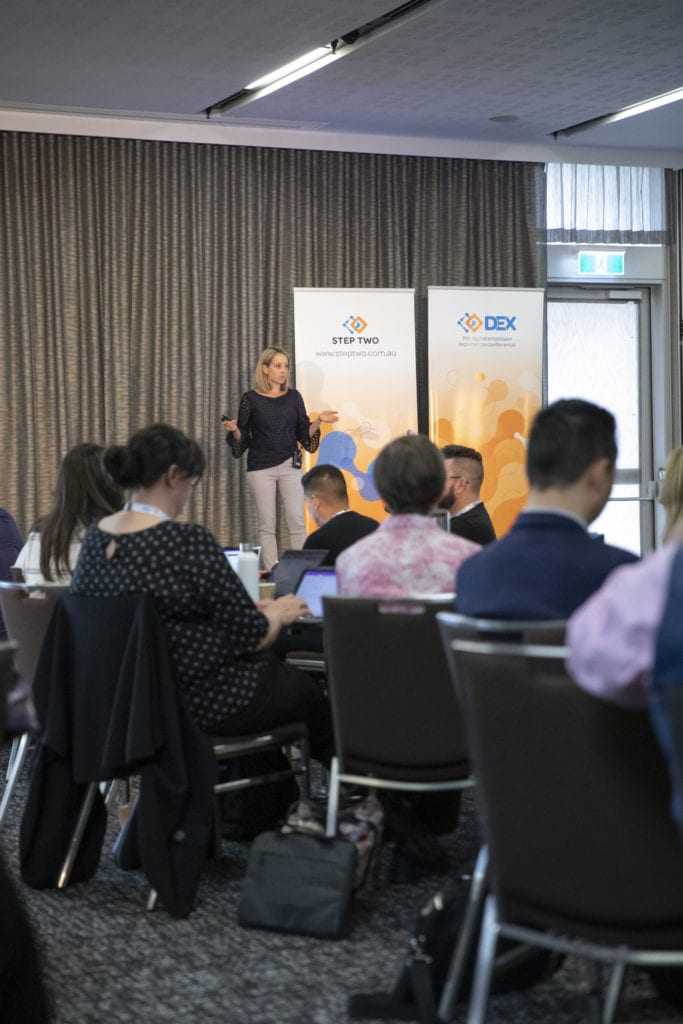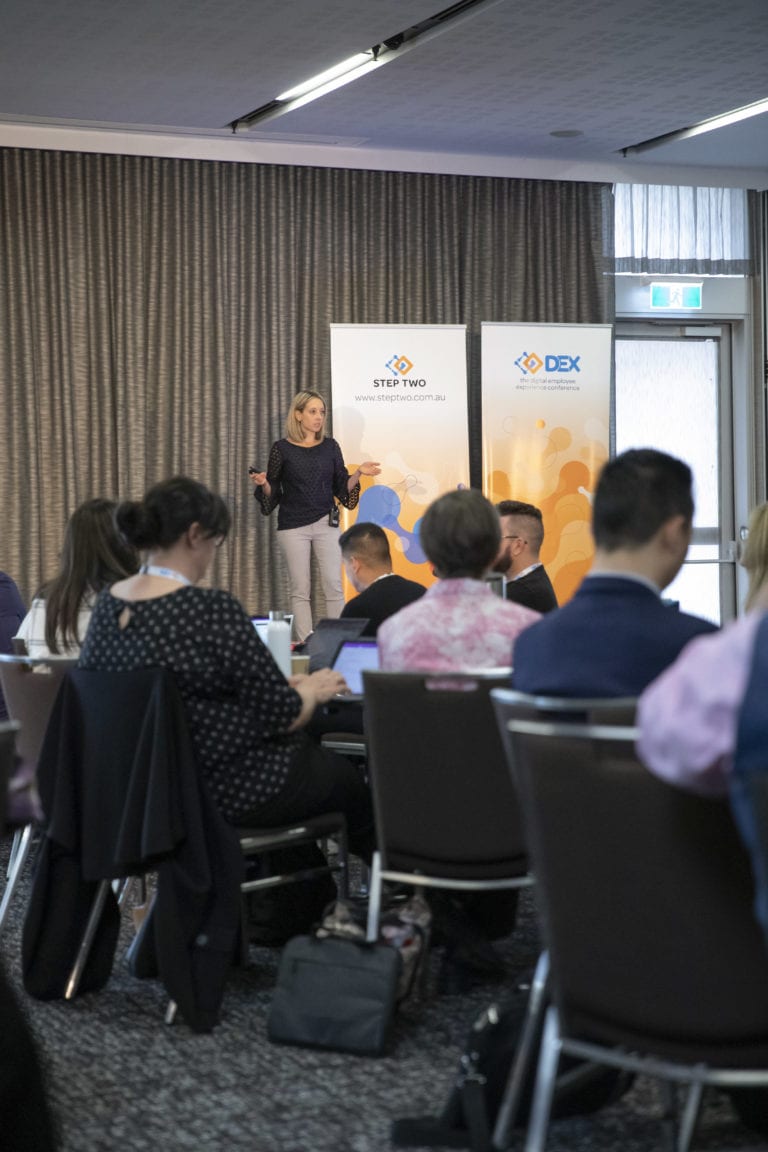 Extras
#Sketchnotes of @janineymarchi's #DEX2019 keynote 'The Liberty Mutual journey from intranet to a state-of-the-art digital assistant' https://t.co/PAMKlUXHBQ #microserviices #intranet #DigitalWorkplace #DigitalTransformation pic.twitter.com/8R46yrhHPV

— Rebecca Jackson 🤓 レベッカ (@_rebeccajackson) September 19, 2019
Great approach by @janineymarchi with the Digital Experience Layer connecting many disparate apps.
Got me thinking, it's still all about people, we need to start thinking it's an experience which happens to be digital, maybe DEX should be (Digital) Employee Experience #dex2019 pic.twitter.com/K3c5Ey6DZn

— Nigel Williams (@Footshort82) September 19, 2019

Produced by Step Two, DEX 2023 is all about shaping the future of digital employee experience, while taking action today. Dive into our wonderful collection of speakers, from across Australia and around the globe.
Learn more
Our 2023 speakers: