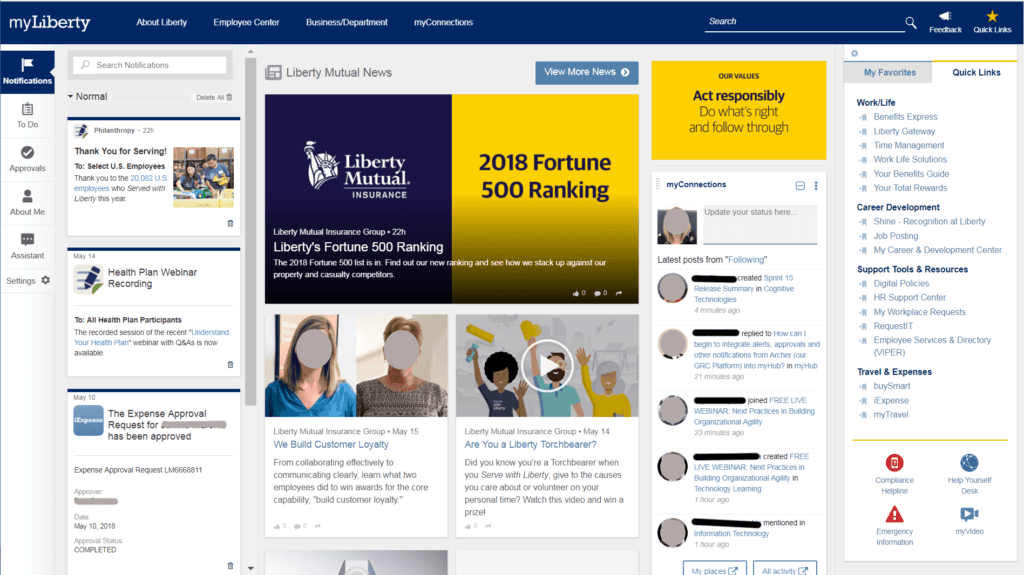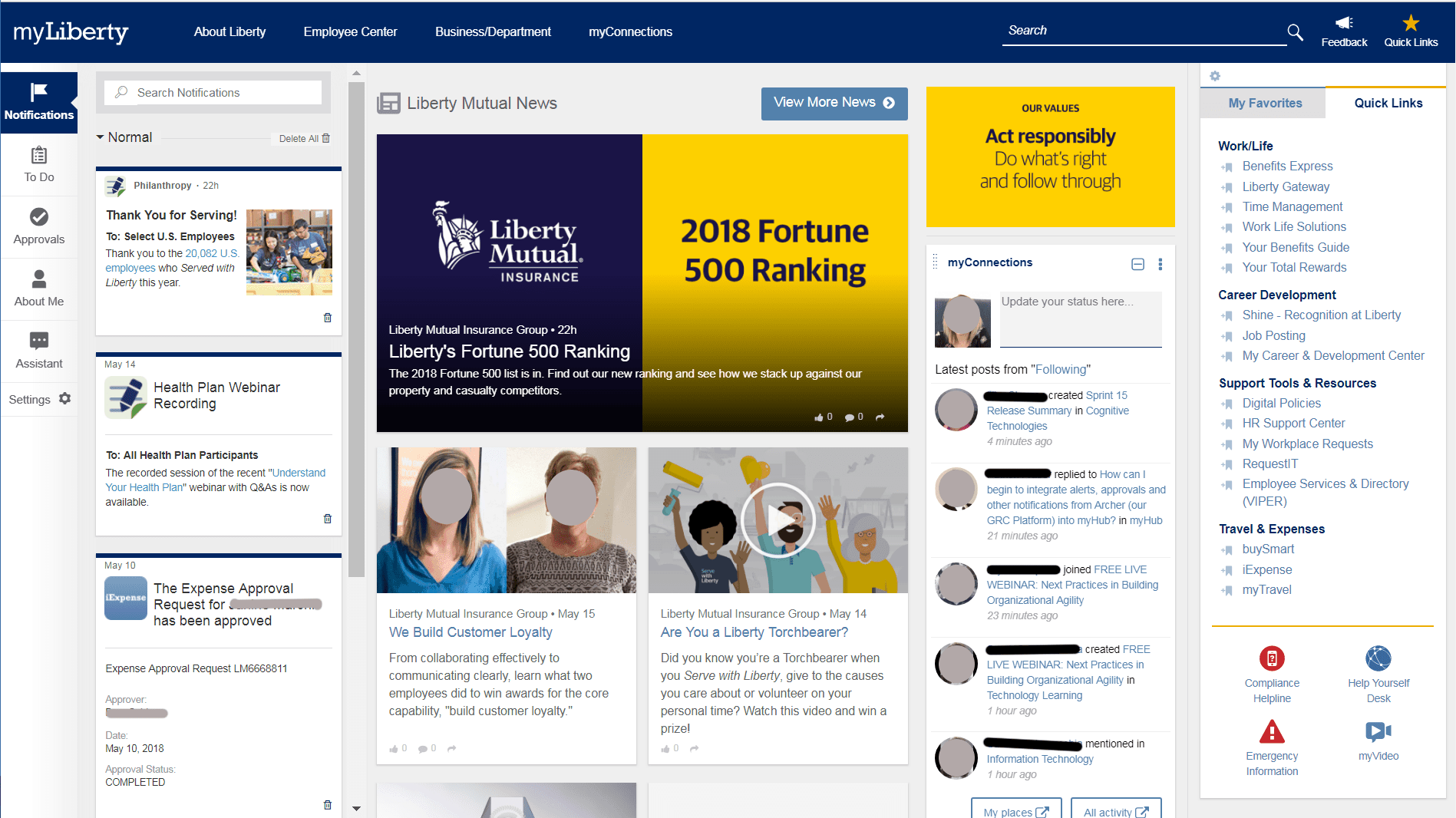 * Screenshot remains the copyright of the entrant, and may not be reproduced without written permission.
Liberty Mutual: Launching a state-of-the-art digital assistant
Liberty Mutual has launched an enterprise digital assistant that allows employees to receive personalised notifications, complete transactions, access personal information and ask questions. This is achieved through integration with multiple back-end systems. The digital assistant is based on microservices architecture.
The assistant covers tasks requiring action, manager approvals, HR-related data and transactions, IT help desk requests and more. A chatbot is also integrated into the tool. The assistant can be accessed via an intranet toolbar, a desktop app and a mobile app. The assistant is already producing various benefits including time and cost savings.
Why this won a Platinum award
This is a genuinely exciting development which opens up access to the digital workplace in a new way.
The execution of the digital assistant has been excellent throughout, from designing a solution around users to creating the microservices architecture.
Liberty Mutual has been consistently innovative, including the use of a chatbot and creating an independent software company.
This is a sustainable solution with software and business development kits to encourage lines of business and development teams to integrate systems with the assistant.
The HR elements are particularly well done, allowing users and managers to view critical information and carry out transactions.
The future roadmap with the extension of the assistant into a full dashboard and support for voice activation, will continue to add value.
Full case study
Get a copy of the full case study as part of the 2018 Intranet & Digital Workplace Showcase report. This is packed with real-world screenshots and insights that will inspire your leadership team, and help you deliver a successful project.