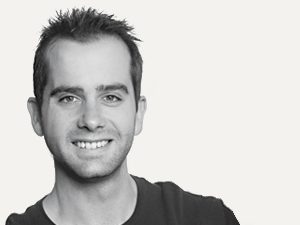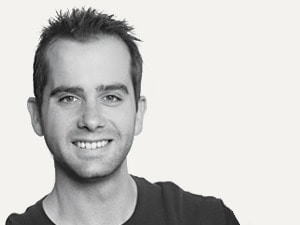 Andy McBride
Queensland University of Technology
Elements of our digital workplace
Presentation from Intranets2016
About my talk
The digital workplace is an emerging concept, and universities are complex places. Over the past 10 years QUT have been on a journey of continuous improvement covering staff and student intranets, mobile and most recently transforming four searches into one. In this engaging and practical session, Andy will demonstrate key features of QUT's new digital workplace:
a unique presentation of global vs. local content that helped reduce content duplication by over 85%
meeting varied user needs with their LaunchPad and Application Directory
making search work (in just three months)
About me
Andy McBride is a User Experience Designer within Queensland University of Technology's Digital Workplace team, and is responsible for overseeing the design and user experience of the University's staff and student portals.
Andy is passionate about user-centered design and has over ten years' experience striving to deliver compelling value-added enterprise level intranets and applications that improve business efficiencies and meet user expectations. He is also a web standards and accessibility advocate with a keen interest in mobile web application design. Outside the workplace Andy is an amateur triathlete, runner, cyclist…and pretend swimmer.
Photos from Intranets2016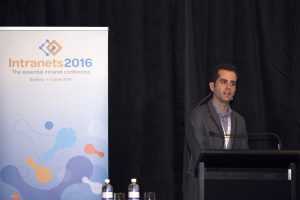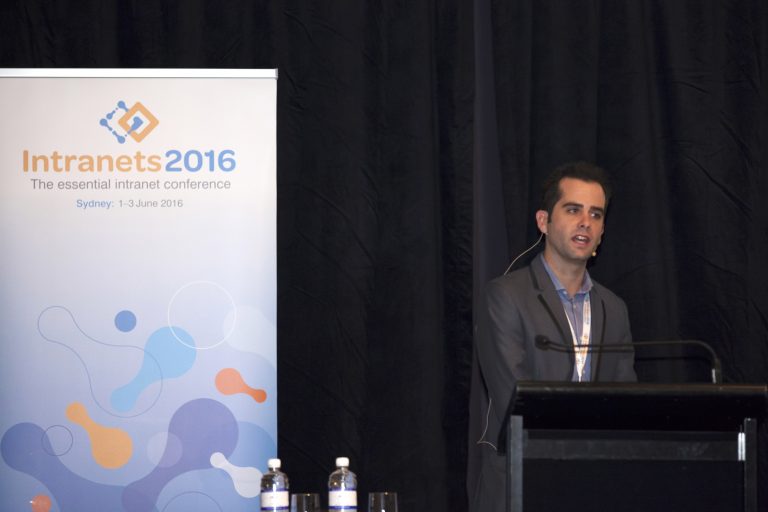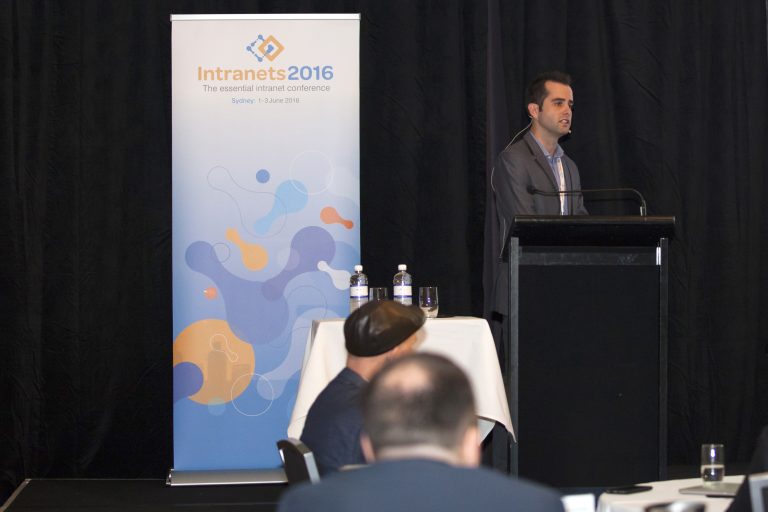 Produced by Step Two, DEX 2023 is all about shaping the future of digital employee experience, while taking action today. Dive into our wonderful collection of speakers, from across Australia and around the globe.
Learn more
Our 2023 speakers: