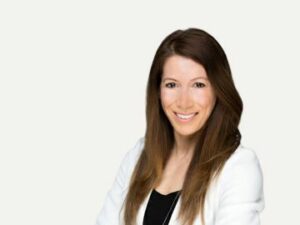 Tanya Caruana
Bank of Montreal (Canada)
Transforming DEX and increasing technology adoption from the ground up at Bank of Montreal
Topic
The Bank of Montreal (BMO) has over 60,000 employees across Canada, the U.S. and Europe. Improving the employee technology experience and driving technology adoption at this scale is challenging but critical to enabling and empowering employees to be more productive and efficient.
In this presentation, Tanya will share the key components that led to the success of BMO's Digital Technology Adoption Program, including their "Digital Insiders" program, the launch of the "Digital Lounge", an innovative platform for increasing digital literacy, and how the adoption team partnered with BMO's Engineering team to deliver the best possible user experience.
The session will cover the team's strategic direction and share practical recommendations to inspire other organisations looking to develop or improve their own digital employee experience and technology adoption programs.
By attending this session, you'll learn:
practical tips to drive adoption efforts at scale, including setting up a successful champions program

best practices for rolling out a successful digital literacy program and developing approaches to keep your employees engaged in the learning

how forging a solid relationship with your technology teams is key to landing the best user experience, including insights and tips on how you can develop a strong partnership in your company
Profile
Tanya Caruana is the Director and Senior Employee Digital Experience Specialist at Bank of Montreal (BMO). In her role, she is responsible for driving technology adoption and digital literacy at the Bank, reaching over 60,000 employees across Canada, the U.S and Europe.
With over 10 years of experience and a true passion for making technology accessible at all levels of the organization, Tanya has been responsible for the ideation, planning, and execution of strategic initiatives to improve collaboration, increase productivity, and ultimately, drive better return of technology investment at the Bank.
Tanya is constantly pushing the creative boundaries of digital transformation efforts. She successfully led the rollout of BMO's "Digital Insiders" technology champions program, hosts the Bank's monthly "TechTalks" podcast series, and leads the development a number of BMO's technology learning videos such as "Techsplained," "#QuickTips," and "Teach me in 5."
Tanya is a featured speaker at several BMO technology events and a regular trainer on BMO's Digital Lounge Monthly Learning Series. In addition, she has been a contributor to Microsoft's Tech Community writing blogs on BMO's implementation of Yammer, speaking at Microsoft's Champions Community Calls, and has been interviewed on the Community Round Table podcast.
She lives in Toronto, Canada and in her free time loves to spend time with her Great Dane and enjoying time in nature.

Produced by Step Two, DEX 2023 is all about shaping the future of digital employee experience, while taking action today. Dive into our wonderful collection of speakers, from across Australia and around the globe.
Learn more
Our 2023 speakers: