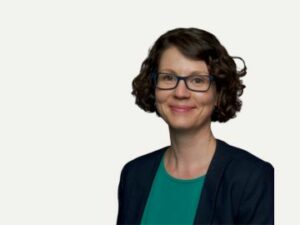 Mairian Gildea
CSL
How CSL completed a major intranet merge with zero budget
Topic
Having launched a global intranet less than a year ago, the 'team' were tasked with a major business rebrand for a divisional intranet. Easy-peasy. Except intranet professionals never do just the bare minimum, they always want to improve the employee experience. Of course, there was no budget, no project team and no vendor support. With nothing to lose, a full intranet merge began. 
 This session will cover:
the homegrown, no-frills approach to training

the use of templates to encourage standardisation and a consistent user experience

the approach to change management that helped the business complete the 'not-a-project' project
Profile
Mairian Gildea is an employee experience advocate working within the global Corporate Communications team at CSL. She handles the analytics for the global comms team as well as the global intranet, employee news platform CSL NOW, and Yammer. Mairian has a Bachelor of Multimedia, a Masters of Technology, and a passion for making the complex simple.

Produced by Step Two, DEX 2023 is all about shaping the future of digital employee experience, while taking action today. Dive into our wonderful collection of speakers, from across Australia and around the globe.
Learn more
Our 2023 speakers: