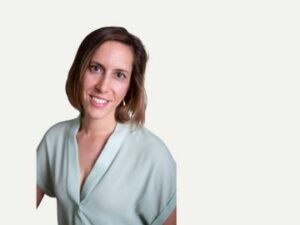 Laurel Dzneladze
LinkedIn (USA)
Building the foundation for digital and cultural transformation at LinkedIn
Topic
LinkedIn is growing up. Since the Microsoft acquisition in 2016, LinkedIn has been mostly operating as a separate entity – culturally and operationally. Now, within the post-pandemic world, hybrid work, and the shifting macro-environment, LinkedIn – like many companies – is being forced to make tough decisions. 
From building a successful technology foundation, to optimising office spaces and understanding which cultural behaviours to hold on to – and which to let go of – LinkedIn is just getting started. Join Laurel in this discussion to learn how she's navigating communication and engagement challenges in a unique environment while challenging the status quo to enable a successful digital employee experience. 
Laurel will cover how LinkedIn are:
focusing on authentic and community-based communication to drive engagement 

managing content and knowledge for optimum discoverability

utilising the latest Microsoft innovations across Viva and AI
Profile
Laurel currently works at LinkedIn as a leader in Employee Communications & Technology. She is passionate about the role technology plays in the employee experience and at LinkedIn, Laurel is focused on driving culture and engagement through technology while creating inclusive experiences for hybrid and remote workers. 
Prior to joining Linkedin, Laurel worked at Microsoft as a Customer Success Manager for Modern Work – helping companies like CBRE, Dell, AMD, iHeartMedia and more digitally transform. Over the past 10 years she has held various communication roles in social media, internal communications, and marketing, working at companies like Whole Foods Market and Johnson Controls. 
Laurel lives in hill country, just outside of Austin, Texas with her husband, and two children.

Produced by Step Two, DEX 2023 is all about shaping the future of digital employee experience, while taking action today. Dive into our wonderful collection of speakers, from across Australia and around the globe.
Learn more
Our 2023 speakers: