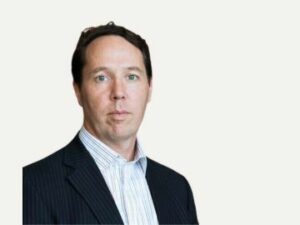 James Robertson
Step Two
Governance for intranets, digital workplaces and beyond
Topic
Managing an intranet or digital workplace can present many problems, from keeping content up to date to multiplying intranet sites. Governance is the solution.
Successful governance relies on everyone's engagement, resulting in win-win outcomes. When governance puts people at the centre of decisions and processes, it doesn't just mitigate problems, it provides great solutions for people and the business. Governance is the result of consensus, and James will share how to create an effective and sustainable governance model.
Topics covered:
best practice governance for modern intranets
product-centric approach to digital workplace governance
emerging approaches for DEX governance
Profile
James Robertson is the founder and managing director of Step Two. He's been in the intranet space for over twenty years, and is the author of the books Essential intranets and Designing intranets. Drawing on his work with a wide variety of clients, James has been pivotal in the definition of intranet best practices that are used by teams around the world. In recent years, he's been the driving force behind the digital employee experience (DEX) movement.

Produced by Step Two, DEX 2023 is all about shaping the future of digital employee experience, while taking action today. Dive into our wonderful collection of speakers, from across Australia and around the globe.
Learn more
Our 2023 speakers: