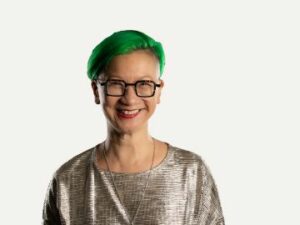 Adrienne Tan
Brainmates
Applying product management practices for a sustainable digital workplace
Topic
Step Two's Rebecca Rodgers will be interviewing Adrienne to explore how product management principles can be applied to the management of digital workplace tools. They will cover:
product management vs project management

framework for developing a roadmap of continuous improvements

knowing your end users

the power of visual artefacts

budgets and stakeholder management
Profile
Adrienne has been in Product Management since 2000. During her initial Product career, she spent time designing and developing Internet Services for communities in Regional Australia.
She co-founded Brainmates in 2004 to professionalise Product Management in Australia. Under her stewardship, Brainmates has thrived and grown rapidly over the past few years.
She created Australia's first Product Management community, launching free Meetups in 2007. In 2015, she designed a successful Product conference called Leading The Product, bringing 1000+ Product Managers together to learn from Australian and International thought leaders.
Adrienne specialises in helping organisations develop their own Product Management Framework and Playbook. Her consulting specialty includes Strategy & Roadmapping, conducting Customer Interviews, creating Personas, Customer Journeys and Story Mapping.
Adrienne has a Masters of Economics from the University of Sydney.

Produced by Step Two, DEX 2023 is all about shaping the future of digital employee experience, while taking action today. Dive into our wonderful collection of speakers, from across Australia and around the globe.
Learn more
Our 2023 speakers: