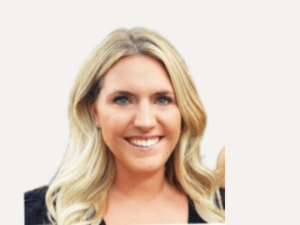 Kimberley Morrison
Aurecon Group
Create meaningful business impact with Power Platform
Topic
While low-code citizen development was encouraged at Aurecon, the reality was an uncoordinated free-for-all which had spawned more than 4000 work apps. Taking on the role of Automation and Platforms Leader, it was up to Kimberley to get a handle on this 'wild west' environment and transition to a secure, supportable and scalable automation strategy.
Kimberley will share:
the power of harnessing low-code technology as a strategic enabler for transformation

examples of how Aurecon have utilised Power Platform to deliver measurable improvements to employee experience

the importance of a 'living' governance framework, and striking the balance between governance and control

the critical role of change management

the future automation roadmap for Aurecon
Profile
Kimberley is a passionate and creative problem solver. Since creating her first custom master page on SharePoint 2010 on prem, her passion and skill in Digital Workplace and Intranet technology has only grown.
Over the past 6 years, Kimberley's held many roles with industry-leading organisations where she's learnt that successful digital transformation requires effective business transformation (change management, culture and communication). As a result, Kimberley has found herself in the unique position of conduit between the business and IT. 
With technical experience covering SaaS, Microsoft collaboration tools, custom built solutions and business system integrations, Kimberley has a working knowledge of migrations, content management, governance, and taxonomy strategy.
Kimberley is also a seasoned conference presenter having participated in MS Ignite, IntraTeam, Modern Workplace Conference Paris and many more

Produced by Step Two, DEX 2023 is all about shaping the future of digital employee experience, while taking action today. Dive into our wonderful collection of speakers, from across Australia and around the globe.
Learn more
Our 2023 speakers: