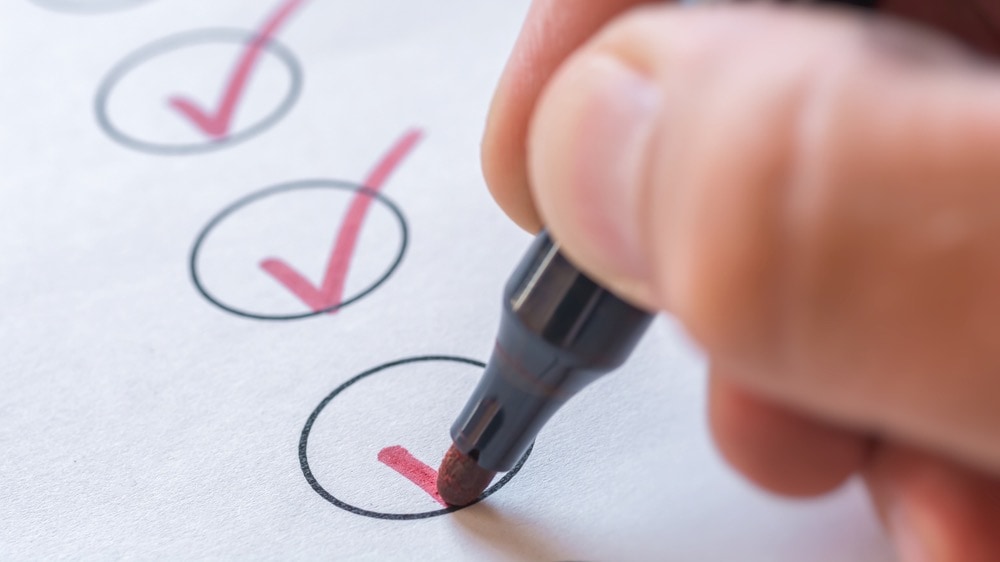 Create a universal inbox as part of a great digital employee experience

BEST PRACTICE ARTICLE
Filed under: Digital employee experience, Digital workplace, Intranets
One of the most frustrating aspects of a poor digital employee experience (#DEX) for managers and employees is receiving a multitude of auto-generated notification emails from a plethora of different systems. Some of these automated emails require actions (such as the approval of annual leave, for example), while others are for information only. Some require immediate action, but others might only require action in a few days time.  Each notification may also be in a different format.
Not only does this make already overfull inboxes even more full, but it is also highly inefficient. Emails requiring actions get lost or forgotten, resulting in another auto-generated reminder or even a phone call from the employee awaiting approval, or from the training department saying you haven't completed some mandatory training.
Each notification may also require an individual employee to then click on a link to a system they rarely go into, find their password, and then perform an action within an unfamiliar system. It's a very clear example of a poor digital employee experience.
The power of a "universal inbox"
One thing that many intranet, digital workplace and employee experience teams are discovering is that providing a universal inbox or aggregated list of auto-generated notifications from different systems in one single place that isn't your inbox is an excellent way to:
get more actions carried out by required dates
save employees time
reduce employee frustration.
A "universal inbox" or "universal task list" is a great use case to showcase the power of a holistic digital workplace or intranet. It's popular with employees, managers and systems owners – it is an excellent example of the power of DEX.
Typical features
A universal inbox or notifications list needs to include enough information and features to:
encourage employees to complete tasks by different deadlines
enable employees to make any decisions, for example around approvals
complete a task without having to visit the originating system, although for complex transactions or security reasons this may not always be possible.
Typical features that enable all of the above include:
information about when the task is due, what needs to be done, the system it comes from and the urgency
additional supporting information that is relevant
a link to the system where the tasks originates
any buttons needed to complete an action, such as approve an item
an aggregated list of tasks with the ability to filter by type or status
any design or gamification elements that encourage task completion
a badge indicating any new notifications, usually represented in red with the number of new items included
the ability to view the universal inbox from a mobile device.
Let's look at how four organisations have created a universal inbox or notifications app. All these four examples are winners from Step Two's Intranet & Digital Workplace Awards.
Aggregated tasks at Public Works Authority Ashghal
Public Works Authority Ashghal plans, designs and delivers large infrastructure projects in Qatar and has around 3,000 employees and contractors. The digital workplace team created a custom portal to help streamline employee processes and tasks, increasing productivity, reducing costs and driving a strong #DEX. This has been achieved by integrating the intranet with multiple systems and apps from right across the enterprise, greatly reducing the need for employees to enter different applications.
One of the key features in the intranet is  the 'My Tasks' capability, a place which aggregates personalised tasks and notifications from all of the multiple systems and apps. Tasks are prominently displayed on the homepage, but there is also a specific My Tasks areas with an expanded view.
Tasks can be filtered on the type of task by tab. Filters include those relating to different systems including ERP, or CRMS tasks. There are also 'Meeting Actions' relating to a meetings app available on the portal, as well as tasks relating to the portal itself. Typically tasks include approvals, reviews and informational notifications.
In order to encourage employees to complete tasks, a light gamification feature has been introduced that includes a pie chart of the user's actions over the previous 30 days showing the proportion of tasks completed, in progress or not started.
The notifications app at Wells Fargo
Large US financial services company Wells Fargo has delivered a new intranet homepage based on microservices. This allows the company and developers in individual lines of business to easily integrate different platforms and applications into the intranet so users can view data and perform simple transactions. While this is driving a special "app row" within the intranet homepage, the team has also developed a notifications app that aggregates system-generated approval notifications and required actions from different systems. This app leverages the microservices infrastructure and web APIs, meaning it is very easy to add more systems to drive notifications.
This is available from a toolbar to the left of the intranet homepage via a notifications menu item – when there are unread items, a number badge appears. On clicking on the icon the toolbar flies out. Notifications are listed in date order with the newest first, and any items not yet viewed are shaded. Employees can filter by the type of notification and whether it is awaiting action.
Each notification includes:
a time stamp of when received
which system the notification comes from
a display of any relevant data that can help the required action (such as approve annual leave request)
a link back to the original system
where appropriate, the ability to take action (such as approve or decline).
The notifications feature was built in response to user feedback that suggested there were too many automated emails coming from different systems that were getting lost, overlooked or forgotten, and sometimes weren't very clear exactly if or what action was required. The feature has proved popular and is already saving employees time.
Mobile actions at the MITRE Corporation
Making a tasks or actions tool available on a mobile device can be effective, allowing busy managers or employees to quickly complete simple tasks, make approvals or view notifications in spare time, for example when waiting for somebody who is running late for a meeting. Mobile access is also important for frontline, field or mobile employees.
The MITRE Corporation is a research organisation funded by the US government that works on complex and sensitive technical projects. The digital workplace team navigated considerable information security challenges to create MITRE@Work, a mobile app available on employees' own personal devices that helps employees get things done. As well as features such as a people finder and the ability to submit expenses, it also includes a 'My Actions' feature. This aggregates a series of time-sensitive, personalised to-do items from a number of systems.
Overall there are 36 different business process and compliance actions covered depending on people's role and work, including:
the need to patch the operating system or software on corporate-owned devices
required annual training
expiring pins and passwords
approvals for purchases, expense reports, travel, public release of information, HR actions and more.
Usually the notification will provide more detail about the request, including the system it comes from. Due to MITRE's stringent information security needs, actions usually have to be completed once back on the network. Despite this limitation, the app has been received  positively by staff and adoption levels are very good.
To Dos and approvals via Liberty Mutual's digital assistant
Liberty Mutual is a financial services organisation headquartered in the US. Liberty Mutual's remarkable digital assistant has an array of capabilities that drive a great #DEX, including the ability to deliver personalised actions and notifications. The assistant is available from the intranet via a persistent toolbar to the left. Like Wells Fargo's homepage, the digital assistant is based on a microservices architecture so it is very easy to integrate different applications with the assistant.
At least three of the features within the assistant deal with notifications and actions:
Notifications contain important communications and information targeted to employees and includes auto-generated updates from systems but also targeted communications that employees need to know about.
To Dos require specific action from the user, and are labelled with the need to 'Take Action'. To Dos are primarily generated by a source system but they can also be created manually by administrators and targeted to individuals. Users can also create their own To Dos with a note, due date and the ability to record whether it has been done.
Approvals with approval and workflow transactions from enterprise systems including expenses, procurement and HR.
Any additional information or functionality required to inform an employee or complete an action are displayed in further cards.
The digital assistant has proved very popular with staff. The aggregated To Dos and notifications are also being used very successfully for some specific use cases, for example employee onboarding. Significantly the team have calculated that every approval saves approximately 45 seconds, leading to overall cost savings of over $600,000 USD per year.
Learn more!
Creating a universal inbox or aggregated notifications app is an excellent way to deliver real world benefits from a digital workplace approach as well as deliver a better digital employee experience.
If you'd like to learn more about some of these examples (Public Works Authority Ashghal and Wells Fargo) as well as other inspiring digital workplace and intranet examples then get a copy of the 2019 Intranet and Digital Workplace Showcase report. This includes 15 detailed case studies of the winners of the latest Intranet and Digital Workplace Awards with many screenshots, providing the insights you need, in a format that you can easily dip into as required.