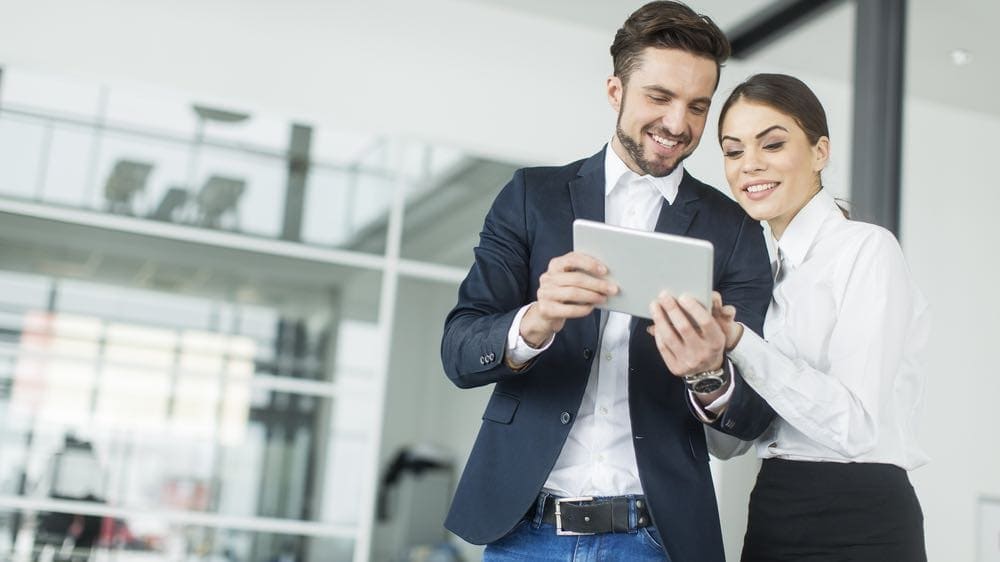 What is digital employee experience (#DEX)?

BEST PRACTICE ARTICLE
Filed under: Digital employee experience, Digital workplace
With the evolution of the industry has come the emergence of a relatively new term: digital employee experience (#DEX). This is providing new ways of understanding how organisations operate digitally, and what the impact (positive or negative!) is on employees.
Customer experience (#CX) is where this all started. For close to a decade now, firms have been waging war on a new battlefield, not defined solely by the products and services they deliver, but also by how they deliver them. This has put customers increasingly at the heart of businesses, with their experiences being considered across every touchpoint and channel.
Now it's being recognised that great support of employees is critical to delivering great customer experiences (you can think of this as the muscles and bones that sit underneath the flesh of a firm).
DEX is then defined as:
Digital employee experience (#DEX) is the sum total of the digital interactions within the work environment.
This is a very broad definition, and that's the source of its power. This is a concept that plays equally well in the boardroom as in project teams, and it shines a long-overdue light on the critical internal workings of firms.
What's the value of DEX?
The power of a concept can be measured in how it shapes thinking and actions. The digital employee experience provides firms with a range of benefits.
Holistic. DEX enables a cohesive perspective to be taken on the digital challenges (and opportunities!) for organisations.
Strategic. The big-picture view provided by DEX allows activities to be tackled that have a strategic impact on how organisations operate.
Integrated. With the holistic and strategic view of DEX, it becomes possible to establish governance that lines up and coordinates the many digital activities that are planned or underway.
Innovative. With the sense that the battle to deliver a great customer experience is winding down, digital employee experience provides a new way of standing out from competitors.
Human. Staff members are clearly placed at the centre of the digital employee experience, which is where they belong!
These benefits can be found at every level of the organisation, from business-shaping strategic directions down to design decisions for a single system or form.
Two lenses for understanding DEX
While digital employee experience is genuinely exciting, it can be overwhelming. With the scope being 'well, everything!', the question can become: where to start?
If DEX is to make its mark, then it has to be possible to unpack it into a form that allows projects and decisions to be targeted to individual elements.
We suggest two 'lenses' that can be used to understand digital employee experience: time and space.

First lens for DEX: time (aka career progression)
Whether a new hire stays for a year or their entire working life, their digital employee experience should be supportive and empowering.
The classic HR models of the employee journey can be used to put shape around this:
Recruitment. Potential (and future) staff are assessing their experience from their very first point of contact with a business, before they even join the firm.
Onboarding. A crucial stage where staff are ideally helped through the complexities and uncertainties of a new organisation.
Progression. As they progress through their employment experience, employees should be supported and encouraged to take on new challenges and opportunities.
Departure. The final weeks and days of employment leave a lasting impression, which can strongly affect other current and prospective employees.
The value of this lens is that it puts the focus on the emotional needs of employees (which directly contributes to employee engagement), as well as the practical aspects (eg, how long it takes for a new hire to become productive).

Second lens for DEX: space (aka the digital workplace)
The digital workplace is a key component of digital employee experience. It provides a framework for understanding what is delivered to employees, as well as how.
In the context of DEX, these are the key elements of the digital workplace.
Devices and systems. The IT component of the digital workplace, ranging from mobile phones to productivity tools and business systems.
Capabilities. What employees are able to do, from accessing information on a mobile device, to conducting searches and collaborating with others.
Activities. The myriad of interactions that happen every day, ranging from quick clicks to full business processes
Insights. How the digital workplace provides information, surfaces what's happening and empowers employees with knowledge.
Experiences. From an end-user perspective, was the experience difficult and complex, or intuitive and productive?
The power of the digital workplace as a lens is that it's very grounded in the day-to-day reality of the digital systems and processes that staff are using. This enables decisions to be made on practical questions such as how to give staff access, and what collaboration tools to launch (and how).
Want to know more?
Step Two now runs a yearly conference on digital employee experience, located in Sydney. Read all about our DEX conference, and put this year's dates in your diary!
We are also writing regularly on these topics, so we encourage you to join the 6,000+ members of our mailing list: