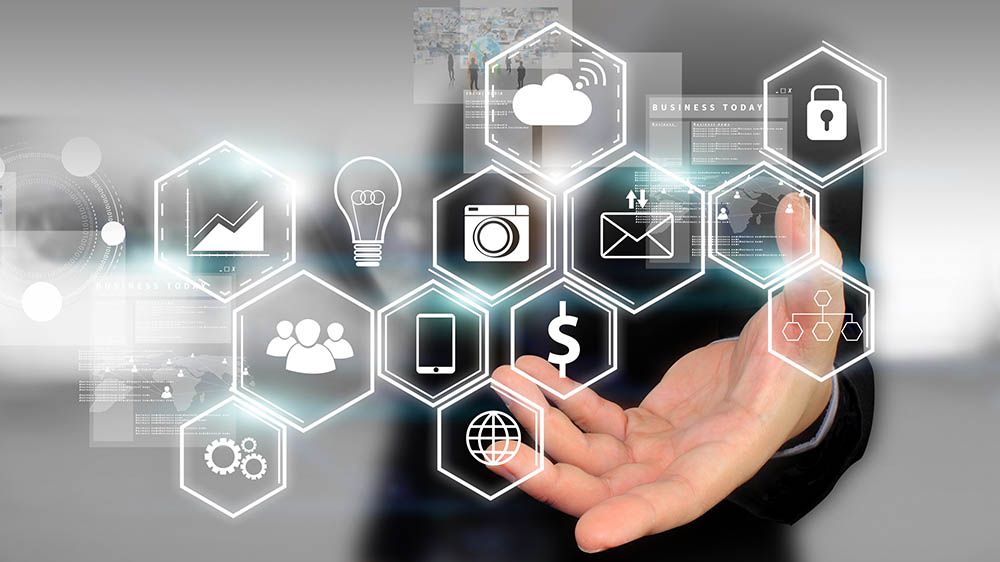 A definition of the digital workplace … and a journey

BEST PRACTICE ARTICLE
Filed under: Digital workplace, Intranets, Latest Features
A wave of change is rolling through organisations, and it's long overdue. Under the banner of the 'digital workplace', there's a renewed focus on how we help staff work, and how myriad enterprise tools fit together into a cohesive whole.
While the digital workplace is now driving a wide range of projects across many industries, the concept itself is still emerging. This article outlines a simple definition, and highlights the importance of the journey, rather than the destination.
A definition
There are many definitions of the digital workplace already – some are all-encompassing, while others focus on a particular aspect or facet.
For Step Two, the definition is a simple one:
The #DigitalWorkplace consists of a holistic set of tools, platforms and environments for work, delivered in a coherent, usable and productive way.
This definition focuses on the experience of the individual, as well as the broader environment in which they work. It is deliberately broad, avoiding the trap of focusing on a current set of technologies (which will quickly be supplanted by an even newer generation of capabilities).
Organisations are already packed full of platforms and technologies, so how is the new 'digital workplace' any different? For us, it's about highlighting key aspects:
The #DigitalWorkplace consists of a holistic set of tools, platforms and environments for work, delivered in a coherent, usable and productive way.
Exploring each of these aspects:
Holistic: the digital workplace goes beyond the intranet and its related tools, to encompass personal productivity tools, business systems, connectivity, and the physical workplace itself. By looking at all of these together, it becomes possible to take a big leap forward in how and where we work.
Coherent: at any given point there are countless projects underway in any large organisation, often overlapping, competing or confusing. While it would be foolish to try to group these under a single digital workplace program, they should be coordinated to deliver meaningful and productive outcomes.
Usable: staff already have incredibly powerful capabilities at their fingertips, if only they understood how to use them! The digital workplace delivers simple and seamless user experiences that match actual working practices and staff behaviours.
Productive: personal productivity sits at the heart of the digital workplace, with tools, platforms and environments all structured around helping staff do their jobs.
A journey
In practice, it's often easy to define the ideal state of the digital workplace, as we've done in A week in the digital workplace. Vendors are also producing slick 'day in the life' visualisations of how we'll be working in the future.
The challenge, as always, is how to get from here to there. For this reason, we say:
The #DigitalWorkplace is easy to define … it's the journey that we should all be focusing on.
To that end, we consider three streams of the digital workplace:

These streams put shape around the digital workplace journey, and allow organisations to define pragmatic projects that will deliver key elements of the digital workplace, as well as highlighting internal capabilities that should be strengthened.
We'll explore these streams one by one.
Stream 1: Technology
New technology is the most obvious driver of the digital workplace. At the time of writing, this includes the shift to to the cloud, enterprise mobility, and the new generation of personal productivity tools, such as Office365 and Google Apps. (No doubt this list will be superseded within a year.)
With modern web development, and the more widespread adoption of agile methodologies, it has also become dramatically easier to create new solutions.
The starting point is for organisations to take full advantage of technologies that are already available. The rollout of new platforms should then be paired with a renewed in-house capacity for web development.
For example: Coles rolled out "mycoles" to the 100,000 staff in stores and warehouses that previously didn't even have mobile access. Through the use of a cloud-based platform, they launched via BYOD from day one, providing a compelling mix of benefits to greatly enhance staff engagement.
Stream 2: Business
The digital workplace must deliver measurable business benefits, while improving the day-to-day work of staff. A strong focus on business drivers ensures that new technology and design ideas don't stray off track, delivering complexity rather than simplicity (as they have so many times in the past).
The starting point is to use needs analysis (also known as field or ethnographic research) to build a comprehensive understanding of how the business works in practice. This quickly uncovers many opportunities for improvements, as well as surfacing key cultural factors.
Digital workplace initiatives should then be bundled into business projects that target a specific need or issue. This enables each project to deliver benefits in its own right, while leading the organisation as a whole towards a more cohesive digital workplace.
For example: Prestige Auto provides financial services to over 10,000 auto dealerships in the USA. Previously, sales staff spent an average of 12 minutes accessing seven different systems to obtain all the details on a customer account. Their new search-based solution provides a seamless interface that enables this to be done in 30secs with a single click.
Stream 3: Design
Design is the 'force multiplier' of the digital workplace. At a basic level, usability and user experience reduce or eliminate the need for training and change management, by ensuring that new solutions are simple and intuitive.
More holistic 'design thinking' approaches build on deep organisational knowledge to explore entirely new ways of doing things. By experimenting on prototypes, new designs can be tested in the field and then quickly revised.
The design stream delivers the promise of holistic solutions that are coherent and productive.
For example: Telstra (one of Australia's major telcos) identified a need to redesign the HR section of their intranet, with the goal of reducing the number of calls to the internal HR service desk. Starting from a blank sheet of paper, they designed an HR landing unlike any other. Launched as the 'me page', this seamlessly combined data with content, and the results are impressive, reducing many types of calls by over 20%.
Onwards to the digital workplace
Any major transformation must start with establishing a common vision of where the future lies, and building a sense of urgency for the work to be done. For the digital workplace, this vision must draw on insights from all three streams: technology, business and design.
The digital workplace will then be built piece-by-piece, guided by an overall program of work that ensures alignment between each activity. It's exciting to see many improvements already being delivered within organisations, as demonstrated by the recent winners of the global Intranet Innovation Awards.
At Step Two, we help organsations develop digital workplace strategies that are informed by field research, and then design solutions that innovate, while remaining simple and intuitive. Get in touch if your digital workplace projects would benefit from an external view that offers best practices and practical insights.