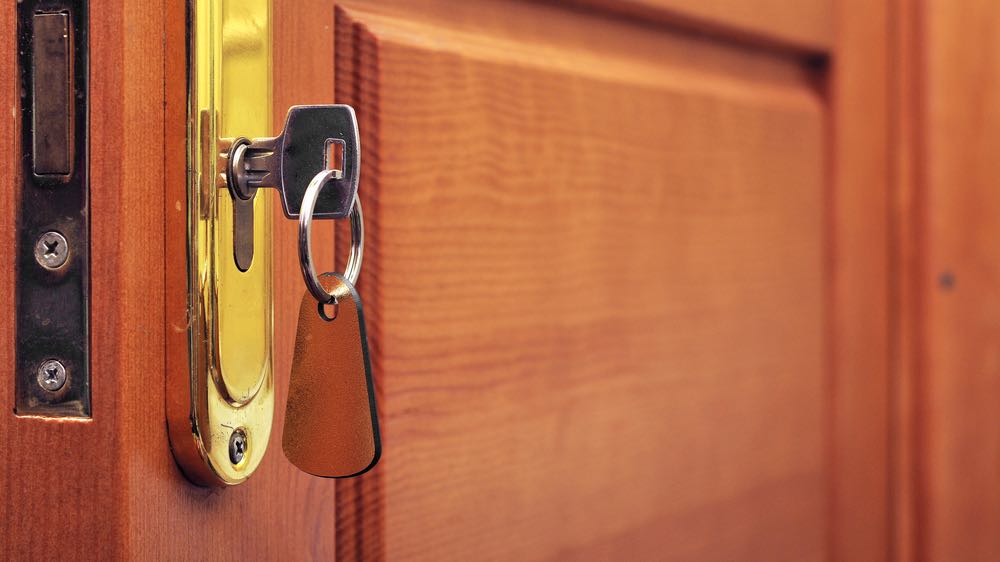 Leading digital workplace teams are building their own enterprise front door

BEST PRACTICE ARTICLE
Filed under: Digital workplace, Intranets, Latest Features
Great digital workplaces provide an employee experience that delights, cutting through the complexity of today's organisations. At the heart of this are modern intranets, which provide an enterprise front door to the wider sets of tools that makes up digital workplaces.
Now it's one thing to have a clear digital workplace strategy and a well-crafted design for the enterprise front door. It's another to actually deliver it in practice.
The immediate question becomes: do I buy a solution from a vendor, or do I custom-build the employee experience I want?
Increasingly, leading digital workplace teams are choosing to build, rather than buy. At Step Two, we think this is the best long-term approach, for teams that are ready to take the leap.
When starting out: buy a pre-built solution
There's no reason for today's intranets to be ugly and clunky. There are a lot of good out-of-the-box intranet products, as well as a growing number of SharePoint-based intranets.
If you pick a good solution, these products can offer a rich homepage, consistency of design throughout the site, and a bundle of value-add features. Increasingly, these products are also positioning themselves explicitly as a front door to the wider digital workplace, with built-in integration to solutions such as Dropbox, Google Drive, or Office365.
Or, you can put your employee experience entirely in the hands of a single vendor, such as Microsoft. Office365, for example, has new features constantly being added, but you have very little control over the experience delivered to your workforce. You just have to hope that Microsoft knows what it's doing!
All of these are valid options, for teams or organisations that are just starting out. With the right solution, you'll have plenty of scope for growth as your needs grow, plus the support of a smart and motivated vendor.
When you're ready: build an experience that delights!
To deliver a truly great solution for your workforce, however, you have to recognise that the strategic element of the digital workplace is the employee experience, not the technology. It's not a matter of how much functionality you provide (there's no shortage of applications already), it's how you deliver it that counts. A great digital workplace promises simplicity and a seamless user experience, and this doesn't happen by chance.
To provide this seamless experience, leading teams are creating their own enterprise front doors, sitting above the multitude of applications.
We first saw this approach at IDEO, back in 2009, with The Tube, their highly integrated intranet. This has stood the test of time, as an example of an experience that is entirely seamless, from end to end, despite being run on seven different products under the hood.
More recently, Swisscom's intranet starts with a custom-built set of landing pages that are both delightful and powerful, before diving into underlying systems such as SharePoint.
Why build?
The underlying premise behind these examples is a simple one: the organisation owns the employee experience, not the vendors. Products are used for their functionality and capabilities, but aren't allowed to deliver pixels to the screen. Instead, behind-the-scenes integration is used to 'draw in' the applications to create a seamless user experience.
There are clear reasons for taking this approach.
A truly great employee experience can be created. Modern web designs are well suited to today's digital workplaces, and taking charge of the front end allows a beautifully designed and highly productive interface to be created.
Your digital workplace strategy is your own to direct. By avoiding vendor lock-in, your digital workplace plans can proceed at speed, in whatever direction best suits your organisation.
Simplicity is powerful. Imagine an organisation has both Dropbox and OneDrive, for whatever reason. With a bespoke enterprise front door it's easy to have a single "Latest documents" box that draws from both. Simplicity delivered.
Flexibility is built in. Products and platforms will shift over time, some slowly and others quickly. With ownership of the enterprise front door, it's easy to reflect these changes in a user-friendly way, without disruptive change.
Modern web development is fast. Coding web applications the modern way is quick, especially when smarts are built into front-end code, rather than back-end software. What used to take months or years in the enterprise world can be done in weeks or days in the web age.
Effort is targeted to where it most helps. Rather than trying to custom-build an entire intranet platform, the bespoke enterprise front door can be limited to just a few key pages that will be used by most staff.
Is this approach for everyone? No. It takes a strong team, with sufficient development capabilities on hand, to deliver these types of visions. While the benefits are great, it's no small thing to do.
We predict, however, that more and more of these bespoke enterprise front doors will be created over the next few years. We're excited to see what will emerge!
(Step Two has been working with a number of smart teams to design great digital workplaces. Drop us a line if you'd like some assistance or insights.)