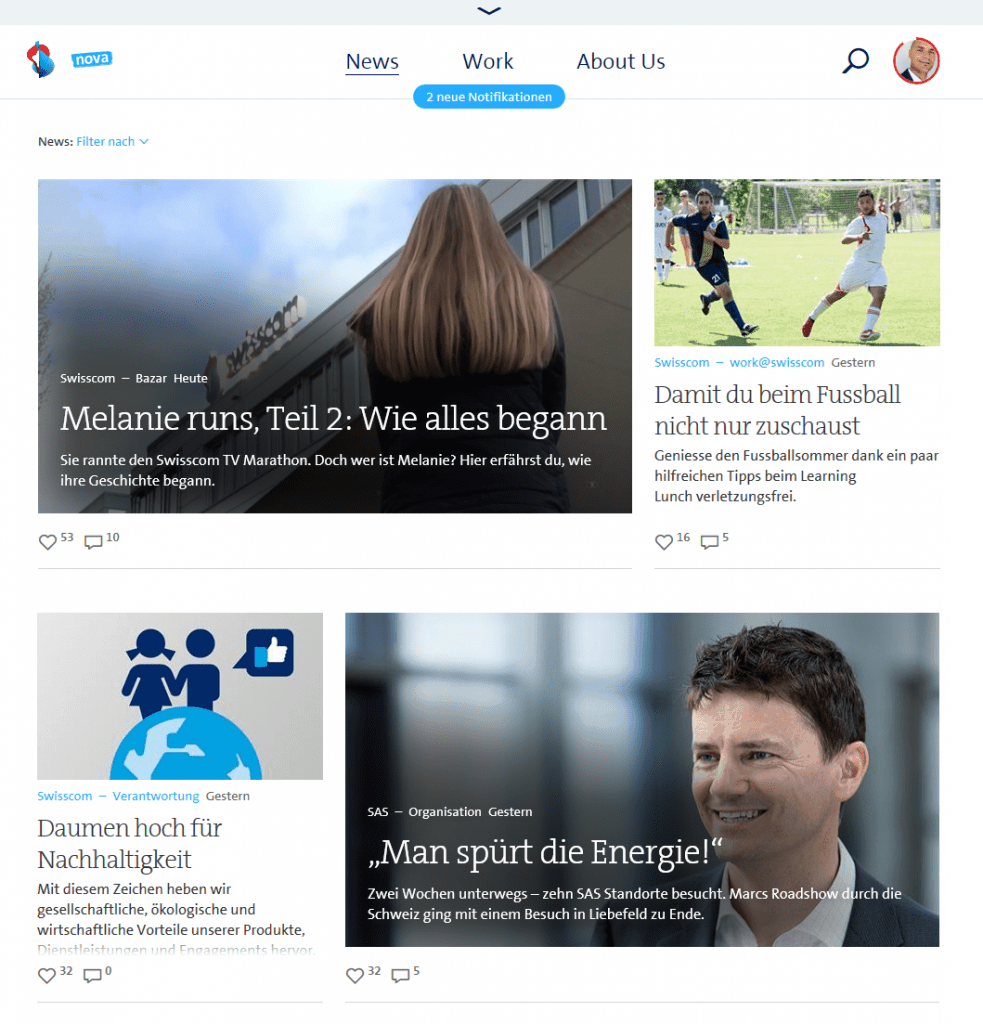 * Screenshot remains the copyright of the entrant, and may not be reproduced without written permission.
Swisscom: Continuously improving a mature intranet
Telecommunications company Swisscom has released the fourth major iteration of its employee portal, an environment which has evolved and grown since 2009. The platform has matured through continuous improvement delivered by a stable vision, governance, quarterly releases and four major upgrades.
The latest version includes a sleek design, a new compact navigation, integrated collaboration, mobile optimisation, a social Q&A platform, a personalised dashboard for employees and more. It enjoys high levels of adoption, a wide breadth of capabilities and an elegant design.
Why this won a Gold award
It's so refreshing to see such a high- performing intranet which has continued to improve over such a long period.
This is a very well managed intranet, particularly in the application of life cycle management over a number of years.
The design of the latest release is excellent, along with a simple but very intuitive navigation centred around three landing page concepts.
The Ask the Brain social Q&A facility is very well executed and enjoys high levels of adoption.
Full case study
Obtain the 15-page case study, packed with real-world screenshots and insights that will inspire your leadership team, and help you deliver a successful project.