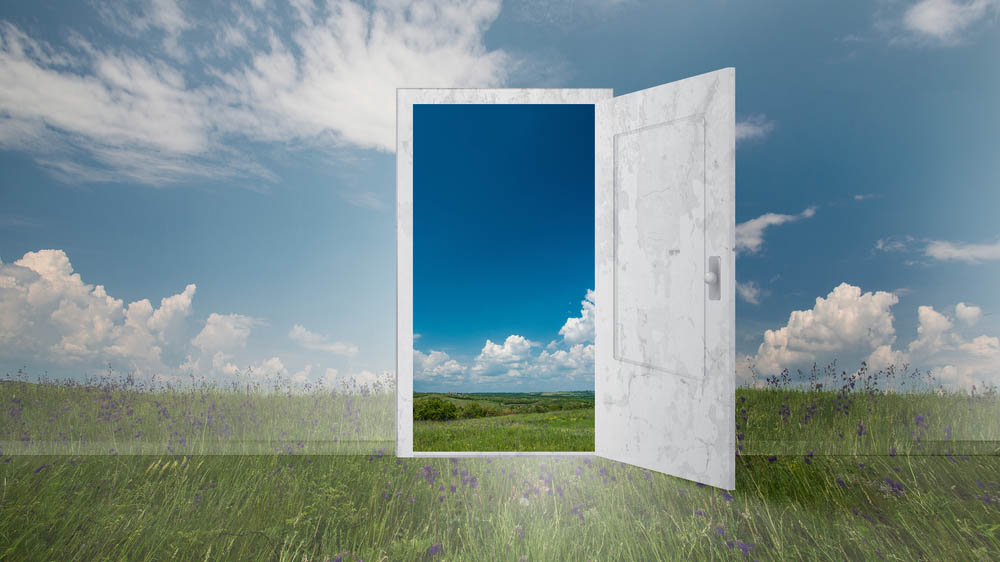 The intranet as a front door to the wider digital workplace

BEST PRACTICE ARTICLE
Filed under: Digital workplace, Intranets, Latest Features
The digital workplace is rapidly evolving. Trends in the social, cloud, personal productivity and flexible working spaces are currently being felt, with a host of other significant factors on the horizon. Organisations and intranet teams need to plan accordingly.
With greater emphasis on a more integrated experience of the digital workplace for employees, the intranet is often regarded as a front door to a wider set of applications. An employee's experience across different systems should be underpinned by:
single sign-on
a degree of consistency in branding
a common search
an information architecture that helps them find the tools they need
personalisation and relevance
To enable the intranet to be a front door to the wider digital workplace, a common design feature in intranets is a facility for individual employees to easily bookmark and display links to the applications and workspaces they use often.
Having access to personalised links and favourites is nothing new in intranets, but with the rise of the digital workplace, these links:
are more prominently displayed, taking up more real estate on the homepage or within the navigation
may be controlled, linking to a service catalogue or app store for applications, and a list of workspaces  for collaboration
may have a specialist search facility or wizard to help users add links
may be specific to a group or division
may appear as icons or cards to replicate an app store or mobile app experience
can enjoy higher levels of adoption compared to other configurable or customisable elements of the intranet, based on anecdotal evidence
Here are some of the ways organisations are allowing employees to add their own links to their intranets.
Customisable quick links at Viacom
Viacom is a global entertainment, broadcasting and cable company with over 10,000 employees.  As part of its new 'Greenroom' intranet, the team created a facility for individual users to add up to 13 prominent links, which appear below the main navigation on every page.
An icon is used for each link, with an accompanying description. Users can either choose from a menu of intranet pages or add their own links.
Learning points:
Prominent positioning of the sub-navigation for personalised links reinforces the intranet as an essential work-focused tool.
Having accompanying text to describe each icon is good practice.
Personal desktop at Repsol
Repsol is a global energy company with about 17,000 employees connected to the intranet.  To help improve productivity, the intranet team introduced a 'My Desktop' area which individual employees can configure to link to applications, collaboration sites and other areas of interest.
The page features a number of different sections:
management tools
templates (for example, for presentations)
collaboration sites
services (searchable applications which are specific to the group or location of the employee)
tags (the ability to group favourite links into different subjects)
To add value to the My Desktop area, employees can add a link to a page within the browser (Internet Explorer) while they are searching. They can also make a link either hidden or visible to others who might be browsing their public profile. The page can also be organised to the individual's preference.
The My Desktop area is regarded as a key area of success for Repsol's new intranet, with high levels of adoption by employees.
Learning points:
Targeting sets of applications to each group ensures that employees link to the right systems and encourages use.
Using tags to categorise links is an interesting approach which may help sophisticated users organise links.
Allowing other employees to view your links may encourage additional users to use the My Desktop feature.
Adding tiles at Merck Group
Merck Group is a global healthcare and pharmaceutical company headquartered in Germany with around 39,000 employees. The company recently launched a new digital workplace called 'EVA'.  This includes collaboration and workspaces known as 'EVA rooms', relating to organisational units, locations, projects, topics and processes.
To avoid clutter and ensure the homepage is relevant, individual employees can find the 'rooms' relevant to them via a search tool (Find / Add) and then add them as tiles to their personalised EVA homepages.
Learning points:
Allowing users to add their own tiles helps to keep the homepage tidy and uncluttered.
Having an easy-to-use interface to search and add tiles removes barriers to using the facility.
Homepage links at NRMA
The National Road and Motorists' Association (NRMA) is Australia's largest membership organisation and has 2,000 employees. To make sure the new intranet 'Blue' delivers a personalised experience, a series of links to different areas of the intranet and wider digital workplace can be defined by each individual employee.
The format of the links is more traditional and doesn't involve icons or cards, instead appearing as five different sets of links on the right hand side of the intranet homepage.
Employees can view:
10 quick links targeted to their relevant employee group, for example, patrol or call centre staff
links to the top five Yammer groups for each individual as well as the All Company feed
links to different systems, team sites and favourites, all chosen by the employee
Take-up of this facility has been healthy. For example 55% of staff have at least one link to a system saved.  This is helped by having an easy list of applications to choose from.
Learning points:
Links can also be displayed in more traditional formats.
Dividing different sets of links into logical groups helps employees organise and find the resources they need quickly.
Supporting the digital workplace
Intranets have a key role to play in helping employees access the wider digital workplace. As the wider digital ecosystem evolves, intranets need to evolve too.
Adding favourite links to the intranet may be an old feature, but making it more prominent, and helping employees to link to the applications and spaces they need in their everyday work, helps keep intranets relevant and important. If this isn't a feature on your intranet today, consider introducing it in the near future.