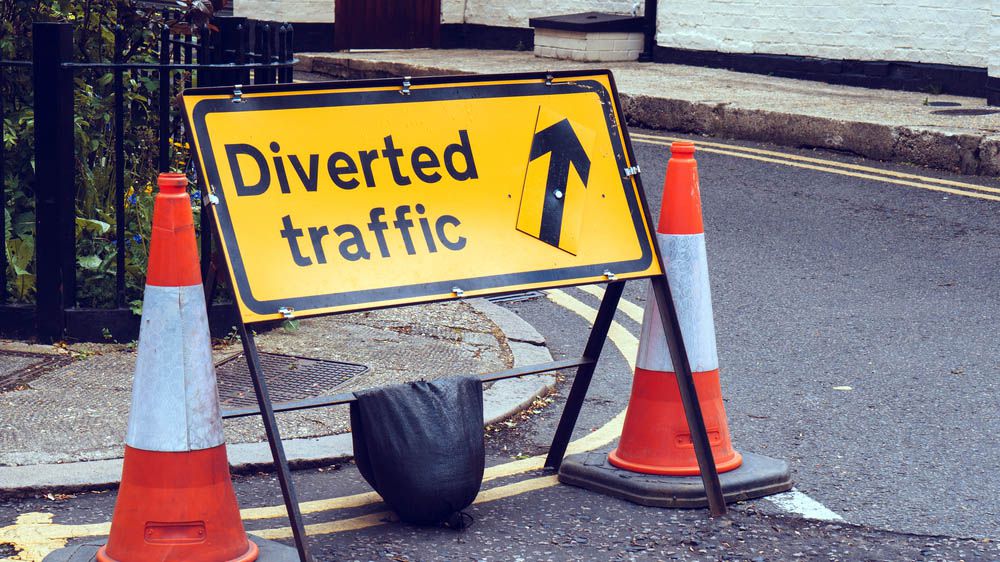 The SharePoint marketplace is undergoing a huge pivot (and it's great news for intranets)
Filed under: Digital workplace, Intranets, Latest Features, SharePoint
SharePoint has been an enormously successful platform globally. While concrete figures are hard to get, it's safe to say that at least 75% of all intranets delivered in the last five years have been on SharePoint. While this is to be expected at the top end of town, even mid-sized organisations have pursued the SharePoint dream.
But this success has come at a cost. SharePoint is a complex system, and it has required extensive customisation and development to meet business needs. These development projects have been hit-or-miss, generating either a stellar success, or a half-built failure.
All of this is changing. The SharePoint marketplace is undergoing a huge "pivot" as we speak, away from custom-built solutions to pre-built intranet products. This is will happen so quickly, and so comprehensively, that we're predicting the following:
Within 1-2 years, the #SharePoint #intranet marketplace will shift from 90% custom-coded solutions, to 80-90% out-of-the-box intranet products running on SharePoint as a platform.
While this is going to be a painful transition for some SharePoint implementers, it's great news for customers, and great news for intranets.
From building SharePoint solutions …
The strength of SharePoint is its breadth. It's one of the few products that can claim to offer capabilities that address the majority of business needs across a whole organisation.
The weakness of SharePoint is it's lack of depth. We've long said that in any given area, SharePoint will offer 40-80% of what's needed out of the box, with custom development required to close the gap. This makes SharePoint the very opposite of an "out of the box" solution, despite the claims by the sales division of Microsoft.
This is not to say that SharePoint a bad platform. When solutions are developed well, the results can be extraordinary, as winners in every year of the Intranet Innovation Awards have demonstrated.
When it comes to development, however, there's a simple rule that should always be followed:
If the functionality is common across organisations, buy it; if your needs are unique, then build it.
Too often, SharePoint projects ended up reinventing the wheel, custom-building functionality that's entirely standard for intranets.
Internal communications is a perfect example. The out-of-the-box intranet news functionality of SharePoint is woeful (at least at the time of writing this post). All internal comms folk want a hero carousel, an elegant listing of news items (with images and descriptions), commenting on news items, and the ability to filter according to audience.
All of this could be done, but at the cost of custom development, which is both risky and costly.
Even experienced SharePoint implementers, with an extensive library of internal components, often required budgets of $200,000-500,000 to deliver a standard intranet. That's a lot of money.
… To buying SharePoint products …
We've written previously about the benefits of out-of-the-box intranet solutions, but products in this space have been a world apart from SharePoint.
This is changing, as the SharePoint marketplace undergoes a huge, and rapid pivot.
In 2015, we saw the emergence of an entirely new category of solutions: intranet products that run on a SharePoint platform.
These have typically been produced by SharePoint implementers, who've seen that they've delivered the same solution for customers, again and again. What started as a standard library of code is  packaged into a "product", which is ultimately spun off as solution in its own right.
These products all offer a set of standard features:
simple branding of the intranet
strong internal communications functionality (eg intranet news)
extensive set of components to build a rich intranet homepage
This may be all that they do, or they may offer significant functionality beyond this.
The goal of all these new products: give customers a product they can install in days that provides all the expected elements of a modern intranet (just add content!). As a product rather than custom code, customers then get support, bug fixes and new versions. (And if the customer is going to Office365, deployment can be even quicker.)
There are already dozens of competing offerings, including Unily, LiveTiles, Bonzai Intranet, Digital Workplace as a service, IntraNote, Wizdom Intranet, One Window Workplace, Modern Digital Workplace, EasyShare, SP Marketplace (to name just a few, in no particular order). New products are emerging as we speak, all in a race to scale.
While the paint is still wet on many of these products, we see these as the future of SharePoint-based intranets. And as we predicted above, we see that they're going to quickly grab the dominant market share.
(It will also be interesting to see how these intranet products on the SharePoint platform compete on a more level playing field with other out-of-the-box offerings.)
… To ensuring you pick the right product
Needless to say, these products don't all do the same things, or in the same way. While these  solutions are a lot cheaper than previous custom-build costs, it's still crucial to get the product that's the best fit for your needs.
For more than a decade, we've written about how to select the right platforms for intranets and websites. We've helped hundreds of organisations through requirements and selection projects. (While we're experts on the marketplace, we're entirely vendor-neutral.)
Browse all our articles on technology selection, and here are a few highlights:
The key is to find a solution that gives the best business functionality, with a good "fit" for the organisation, and an excellent vendor relationship. Done well, the technology aspects of the intranet can then largely be taken for granted, with the focus put on what counts: meeting user and business needs.
Drop us a line if you'd like to know more about the SharePoint intranet marketplace, or to get help in finding and evaluating the options.