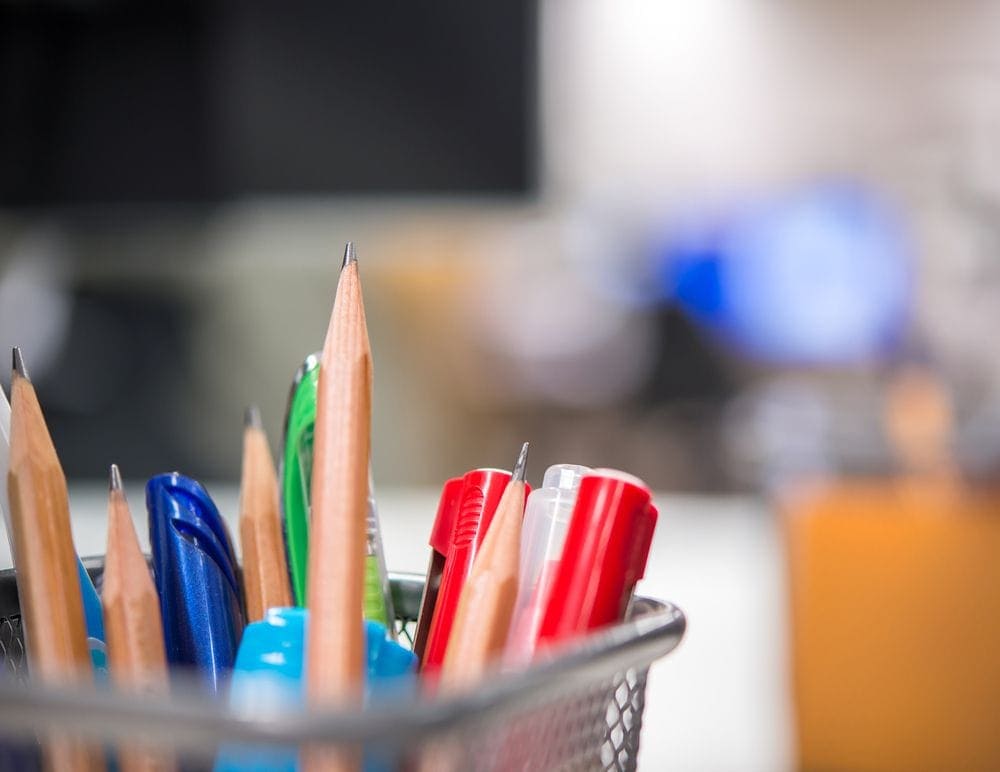 Intranet (re)design wrap-up

BEST PRACTICE ARTICLE
Filed under: Articles, Intranets, Usability
So you're sitting at your desk and you have to redesign your intranet (or design one from scratch). Where on earth do you start?
By any measure, this is no easy task. The multitude of factors that need to be taken into account can be overwhelming.
Over the years, we have published a vast amount of information on intranets, offering the benefits of our experience and giving practical advice on intranet management, information architecture and content management.
In this article, we attempt to wrap up all the activities that form part of an intranet (re)design into one concise checklist.
Along the way, references will be given to our most popular articles, giving you more detail on particular topics. The goal is to give you an excellent starting point for undertaking an intranet (re)design and also to provide support throughout the process.
User-centred design methodology
As a basic framework for this article, a simplified intranet (re)design process has been devised, illustrated in Figure 1.
Before going through each of the steps in order, it's important to point out that best practice for designing interactive information systems — such as intranets and websites — involves using a user-centred design (UCD) methodology.
This simply means that input from the people who will actually use the intranet is given equal weighting with the business objectives and the information (aka content).
Needs analysis
Firstly, get the big picture straight before you start any (re)design of the intranet.
Intranet teams have a tendency to begin and end with the detail. At the outset, it is important to create and communicate a clear vision for the intranet.
Start by making sure you have an answer to questions such as 'What is your intranet for?' Challenge assumptions — do you even need an intranet at all?
This activity is needs analysis, and it can even be disconnected from the rest of the process, allowing a chance to take a long hard look at the context; the business objectives, the needs of the staff, and the current information management practices within the organisation.
<>Only at this point it can be decided if it is even necessary to (re)design the intranet.
Some articles from Step Two Designs might be helpful at this point.
Conducting intranet needs analysis
steptwo.com.au/papers/kmc_needsanalysis/
Creating an "intranet concept"
steptwo.com.au/papers/kmc_intranetconcept/
Strategy and scoping
Following the needs analysis, strategies can be set and you need to work out exactly what you're going to do — potentially including an intranet (re)design.
6×2: a new approach to planning
steptwo.com.au/papers/kmc_6x2/
Avoid long-term strategies
steptwo.com.au/papers/cmb_avoidlongterm/
Once the point has been reached, where an intranet (re)design is the right thing to do, the next step is to work out how to do that.
The particular process employed for any intranet (re)design must fit the resources and culture of the organisation. There are many ways to approach it.
Here are some suggestions that might help you decide how to go about it.
Intranet Roadmap
store.steptwo.com.au/product/intranet-roadmap
Intranet change: evolution or big bang?
steptwo.com.au/papers/kmc_bigbang/
Sixteen steps to a renewed corporate intranet
steptwo.com.au/papers/kmc_renewintranet/
Improving your intranet, task by task
steptwo.com.au/papers/cmb_taskbytask/
Additionally, the team will require certain skills to (re)design an intranet. Some of these may already exist in the team or you might be willing to learn as you go! For more advice refer to these articles.
Usability and IA, core skills for intranet teams
steptwo.com.au/papers/cmb_coreskills/
Position descriptions for intranet managers
steptwo.com.au/papers/kmc_positiondescriptions/
Research and evaluation
This is where you collect intelligence that will allow you to successfully (re)design the intranet. What information are staff looking for? How do they use the intranet? What issues exist with the current intranet?
To answer these questions and more, you need to undertake user research, using techniques such as interviews, focus groups and workplace observation. This research might form part of the earlier needs analysis or might be a more detailed follow-up.
These articles will be helpful.
Meeting your intranet users
steptwo.com.au/papers/cmb_meetingusers/
Selecting staff for stakeholder interviews
steptwo.com.au/papers/cmb_interviewselect/
Fast-tracking research with paired interviews
steptwo.com.au/papers/cmb_pairedinterviews/
The difference between usable and useful
steptwo.com.au/papers/cmb_usablevsuseful/
An introduction to personas…
steptwo.com.au/papers/kmc_personas/
Evaluation
In addition to learning about your audience, you might also take a look at the intranet itself, conducting a 'heuristic evaluation' (otherwise known as an expert review).
Five ways to identify intranet usability issues
steptwo.com.au/papers/kmc_usabilityintranet
If the intranet already exists, another form of research and evaluation is a content inventory. This involves recording all content on the intranet, as well as assessing its ownership, correctness and other such attributes.
Be careful to avoid getting bogged down at this point. It may be that all that is necessary is a top-level view of the intranet.
Many techniques can be borrowed from website design
Information architecture
Designing the overall structure of the intranet is usually referred to as defining the information architecture (IA). While it can be quite an involved process, this essentially means working out what sections you will have and what goes in each section.
When it comes to designing an IA for an intranet, many concepts and techniques can be borrowed from website design.
What is information architecture?
steptwo.com.au/papers/kmc_whatisinfoarch/
Card sorting: a definitive guide
steptwo.com.au/papers/ext_cardsorting/
However, the following articles discuss IA specifically in relation to intranets.
Why are intranets structured like the organisational chart?
steptwo.com.au/papers/cmb_orgchart/
The "all together" rule for intranets
steptwo.com.au/papers/kmc_alltogether/
Full site redesign? Start with the home page
steptwo.com.au/papers/cmb_fullsiteredesign/
Don't finalise the site structure until you've created page layouts
steptwo.com.au/papers/cmb_dontfinaliseia/
Page layout design
Once the overall IA of the site has been designed, you can turn your attention to the layout of individual pages. This is in effect the second step of IA, where one designs the 'doors' that allow users to access the content in the IA structure.
As opposed to the 'high level IA' in the previous step, designing page layouts is 'low level IA', involving more details. The usability of labels, visual hierarchy and interactive elements are the primary concerns here.
Again, there are many ideas and techniques to be borrowed from web design.
What is usability?
steptwo.com.au/papers/kmc_whatisusability/
Information scent: helping people find the content they want
steptwo.com.au/papers/kmc_informationscent/
These articles are specific to intranets.
Design intranets all the way to the bottom
steptwo.com.au/papers/cmb_designall/
Using a "strawman" for page layout design
steptwo.com.au/papers/cmb_strawman/
Usability testing
As part of a UCD approach, it is important to validate your design decisions through user input. This means usability testing with the staff who will use the intranet.
It should be an iterative process, where design and testing are interwoven, as opposed to doing some testing at the very end.
Card-based classification evaluation
steptwo.com.au/papers/ext_cardbased/
Testing the effectiveness of your home page
steptwo.com.au/papers/cmb_testhomepage/
Validate your design decisions through user input
Creative design
At this point, you have a wonderful new IA, but that's not a finished intranet. It is now time for the creative work to be done (eg graphic design).
It is likely that the necessary skills to take on this activity already exist somewhere in your organisation. If not, you can hire a specialist, freelance or contract, to help.
The activities that will need to be undertaken include:
developing creative concepts
incorporating branding and style guides
designing 'comps' for each wireframe
more usability testing (ideally)
Technical build
The final step in the (re)design process is the implementation of the intranet. Again, highly specialised skills will be required, and the work will probably need to be performed by people from outside the intranet team.
There are many factors to consider, but the activities typically include:
construction of page designs in HTML
'back end' programming
user acceptance testing (UAT)
Where does the CMS fit in?
The (re)design of an intranet should be based on the needs of staff and the organisation, rather than the features and capabilities of a particular content management system (CMS).
However, in most cases, a CMS will be required to implement your intranet. The activities involved in this include:
selection of suitable CMS
implementation of design in CMS
content creation and migration
These articles will help you with this process.
Separate design and the CMS
steptwo.com.au/papers/cmb_designcms/
How to evaluate a CMS
steptwo.com.au/papers/kmc_evaluate/
Requirements-focused CMS selection
steptwo.com.au/papers/cmb_requirements/
Top 10 mistakes when selecting a CMS
steptwo.com.au/papers/kmc_selectionmistakes/
What's next
Once the intranet has been created, the job is not over. Now comes the task of running the intranet.
This might involve many smaller iterations of the whole process we have discussed here, to fine tune and evolve the intranet to ensure it continues to meet the needs of staff and the wider organisation.
However, there are also many management tasks and politics involved, such as creating governance frameworks and policies, and having them approved.
Here are some we prepared earlier
For some inspiration you might like to read through case studies of intranet redesigns we have done in the past.
Intranet redesign for Canon Australia
steptwo.com.au/papers/kmc_canoncasestudy/
User-centred redesign of the FaCS intranet
steptwo.com.au/papers/kmc_facscasestudy/
Case study: Hunter Health intranet
steptwo.com.au/papers/kmc_hunterhealth/
Swapping stories and seeking advice
You are not alone in facing the prospect of having to (re)design an intranet.
By virtue of their 'behind closed doors' nature, intranets can be difficult to talk about outside your organisation. This makes it very difficult to learn from others — what to do, what not to do, or just getting advice from someone who has been through the process.
This is precisely why we launched two initiatives in recent years:
Intranet Leadership Forum
www.steptwo.com.au/ilf
Intranet Innovation Awards
www.steptwo.com.au/iia/
Both of these expose what is going on within intranets. The Forum allows members to meet other intranet people and discuss strategies and techniques, while the Awards are an opportunity to show off the best bits of great intranets, and also to give those responsible some recognition for their achievements.
Tell us your stories
We'd like your feedback on how you have tackled an intranet (re)design, or on the information we have published in our articles and reports. Use the email address below.