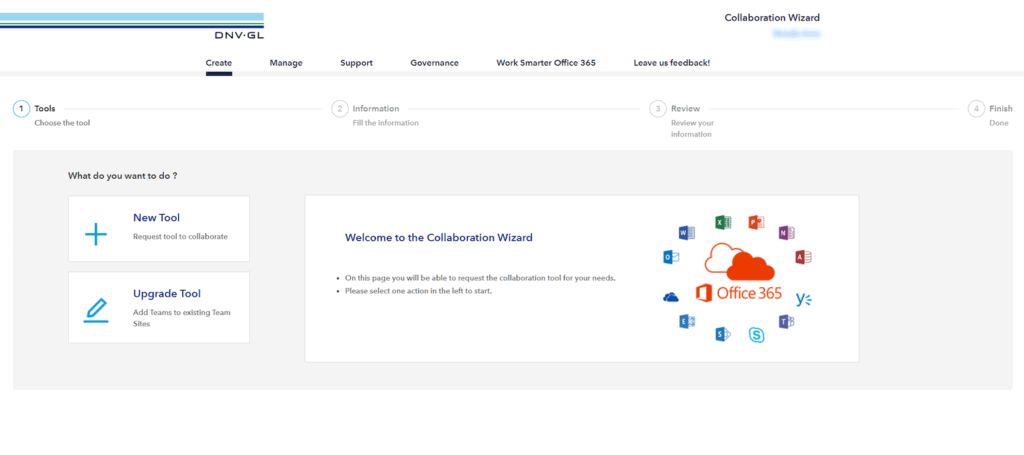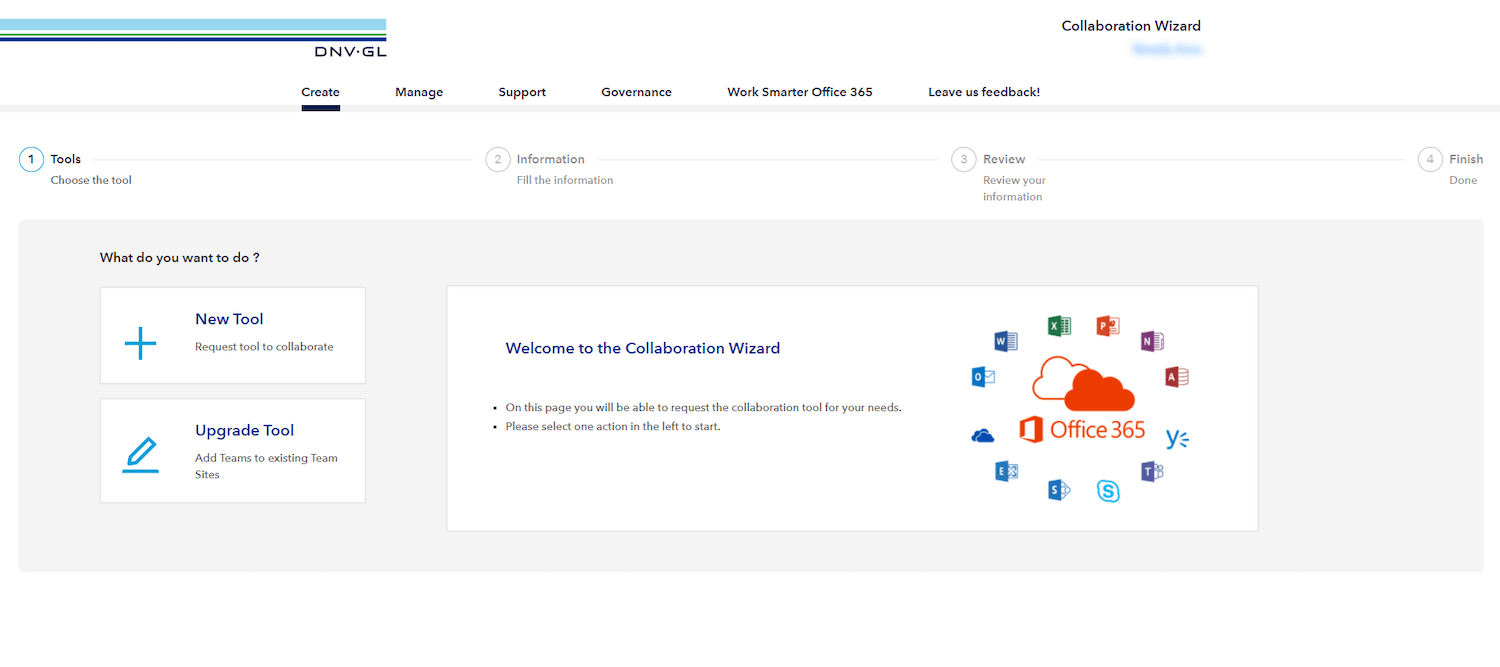 * Screenshot remains the copyright of the entrant, and may not be reproduced without written permission.
DNV GL: Managing collaboration through an automated hub
DNV GL has created a custom, automated solution called the 'Collaboration Wizard' that helps employees provision and manage different Office 365 tools to collaborate, share documents and have discussions. It covers Microsoft Teams,Yammer groups, SharePoint Online team sites and more.
The solution walks users through a series of options and forms in order to create a collaboration site or tool based on their needs without involving the IT support team. Site owners can also use self-service to manage multiple aspects of their sites such as increasing storage or adding external users. The solution is also used by IT support to automate the governance of sites through numerous email notifications. The Wizard has very high adoption and resulted in a 30% reduction in Office 365 support tickets, representing significant time savings.
Why this won a Gold award
We love the overall approach that envisages solutions both for end users and for IT support, helping both parties.
For a first release, the scale of what the tool can do is impressive; the solution is very complete.
Empowering end users to drive self-service and also improving governance means this solution makes collaboration inside DNV GL more successful and sustainable.
The tool is well executed with some nice detail, such as prefilled fields in forms and calls to action embedded in email notifications.
The adoption levels of the tool are very high with around half of all employees using it, driving a culture of self-service across end users.
The 30%reduction in Office 365 support tickets is impressive, and a genuine game changer for an IT support team.
Full case study
Get a copy of the full case study as part of the 2020 Intranet & Digital Workplace Showcase report. This is packed with real-world screenshots and insights that will inspire your leadership team, and help you deliver a successful project.