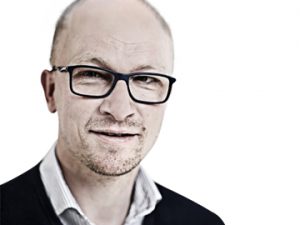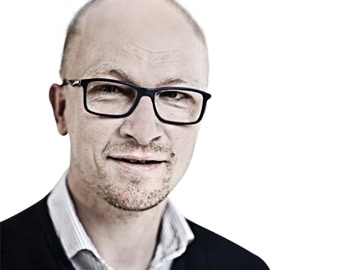 Jonas Hansen
Arla Foods (Denmark)
How to build a task based intranet that makes work a bit more fun!
Presentation from Intranets2017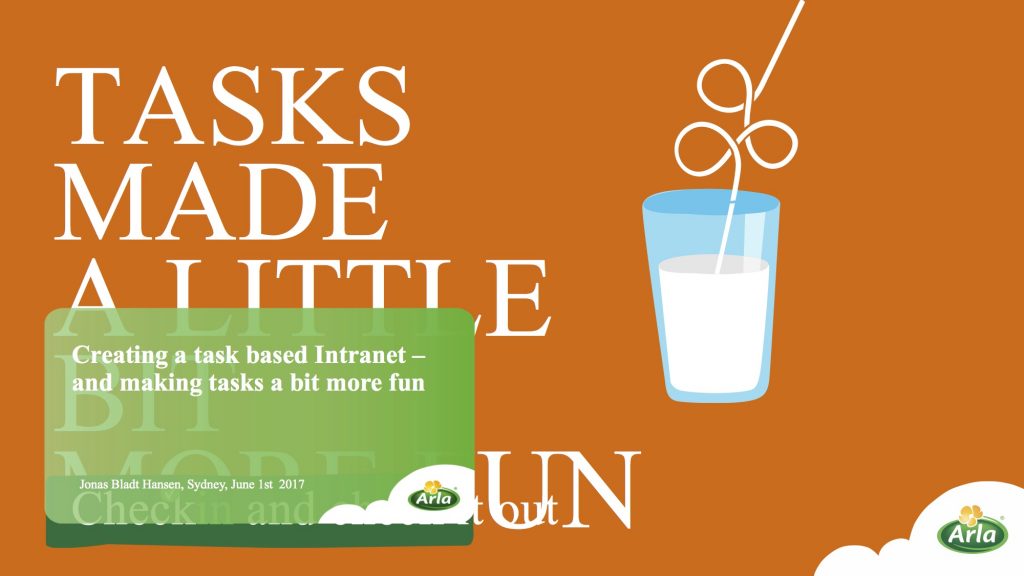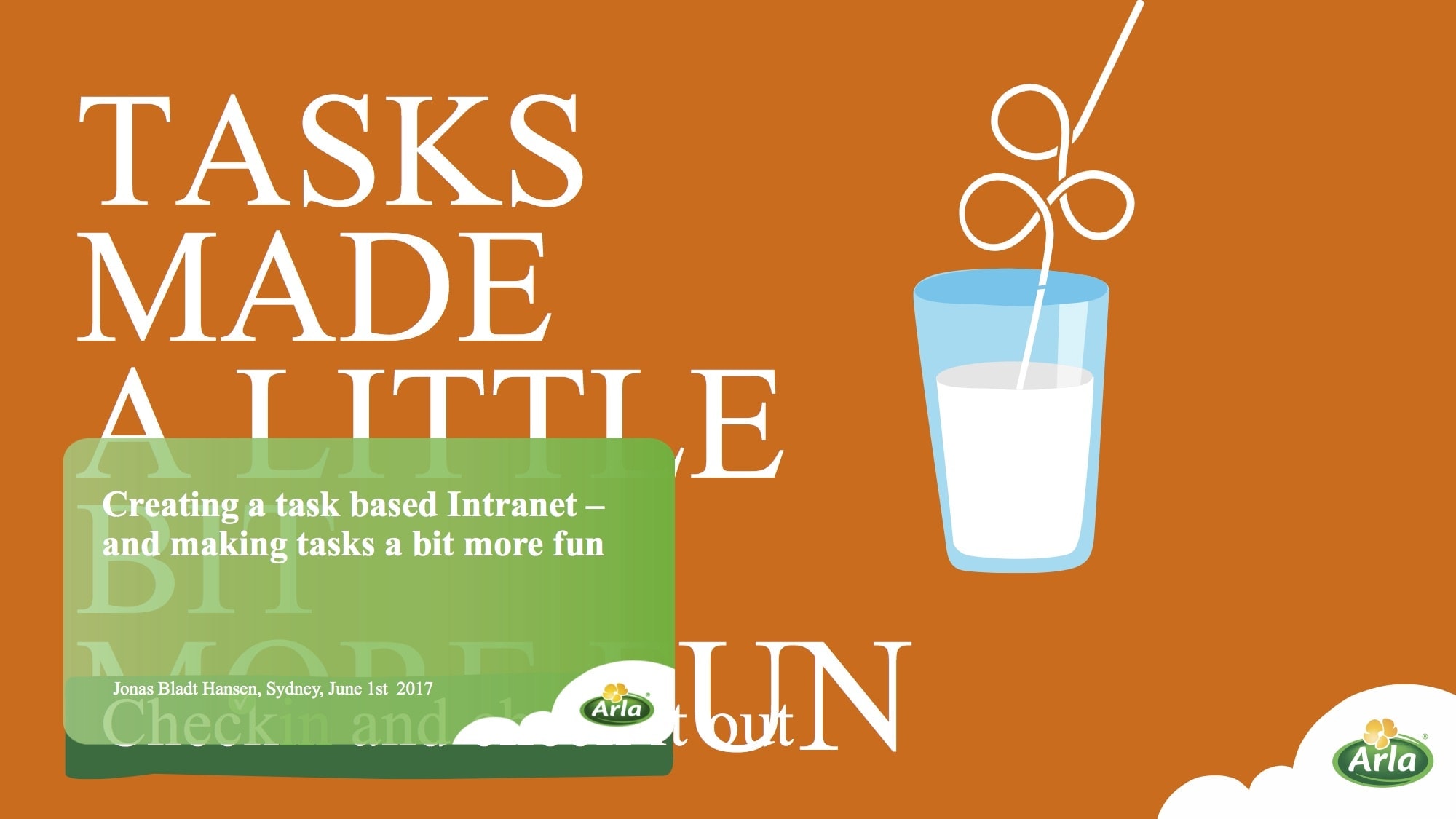 About my talk
When Arla foods decided to build their new award winning Intranet, CheckIn, they made one important decision: to build a task based intranet. Soon enough they found out that this was also a bold decision, because what sounded like a simple "task" should soon turn out to be a major mind-set change for their employees.
In this session Jonas will share screenshots and how:
they conceptualised the task based CheckIn concept – and the challenges they faced
the intranet structure is governed
the team educated their employees to understand the concept
they have learnt from their mistakes, and the results they have had.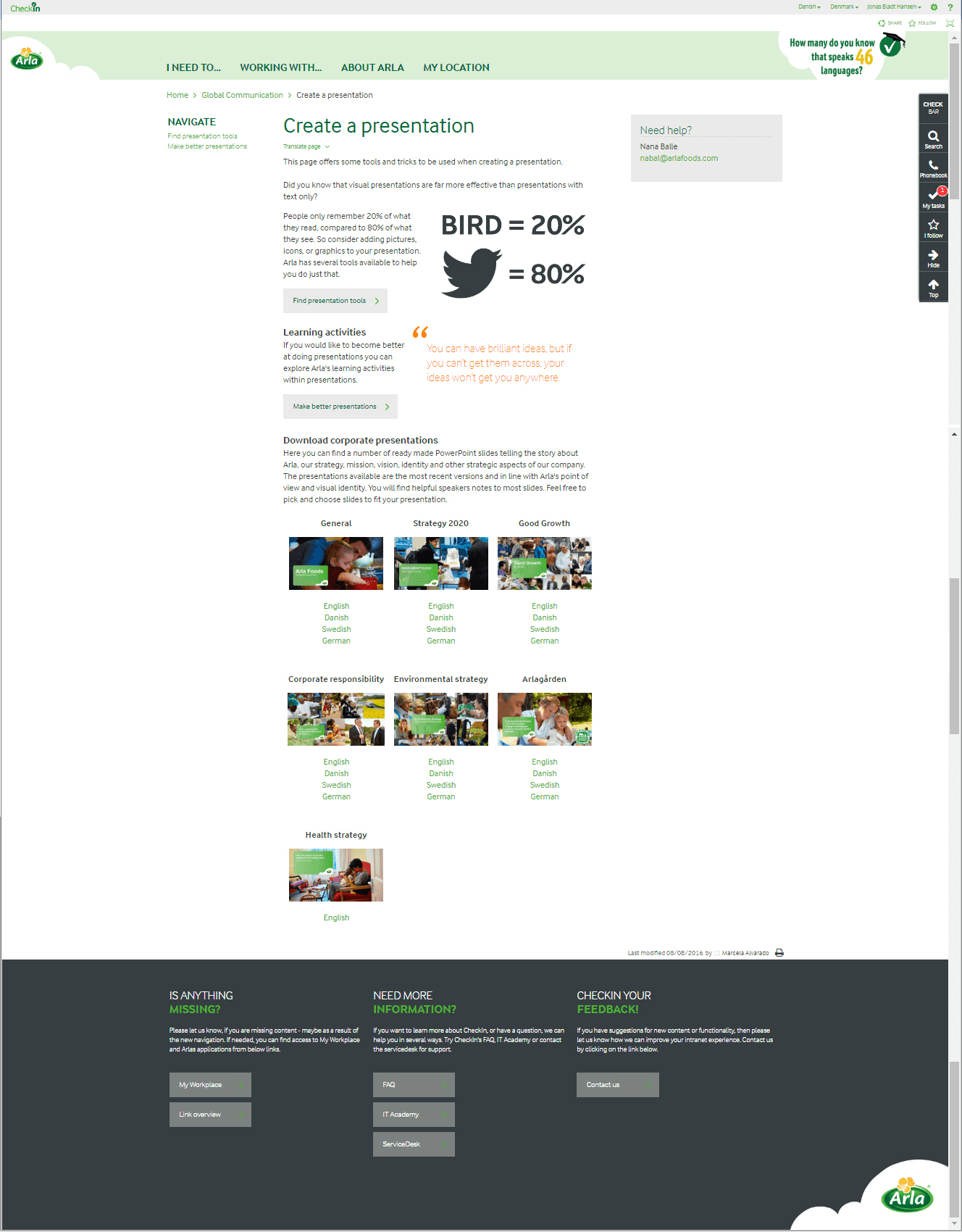 (Read more about Arla's award-winning intranet.)
About me
Jonas Bladt Hansen is Program Manager for the global Dairy giant Arla Foods. At Arla Foods he is responsible for developing engaging internal digital channels. He was responsible for the development and implementation of Arla´s double award winning new Intranet, CheckIn.
Moreover, he is also responsible for the Change Communication. His heavy focus on behavioural psychology has a big impact on the creation of change communication. And his previous work experience in assisting top executives with implementing and communicating corporate strategies has given him valuable insights in how to create efficient communication strategies.
Photos from Intranets2017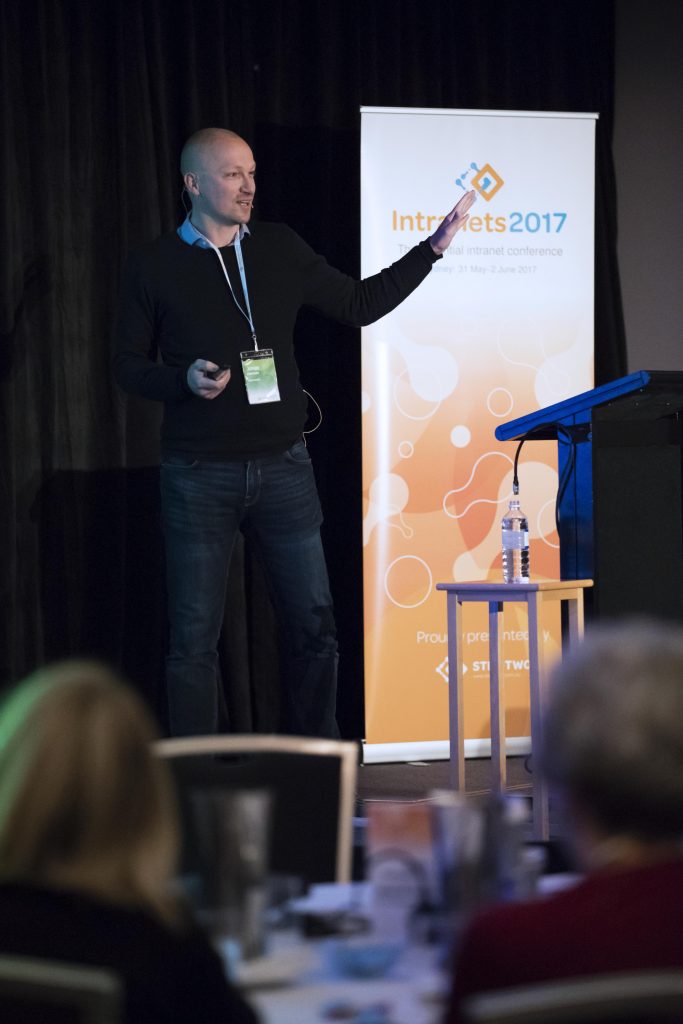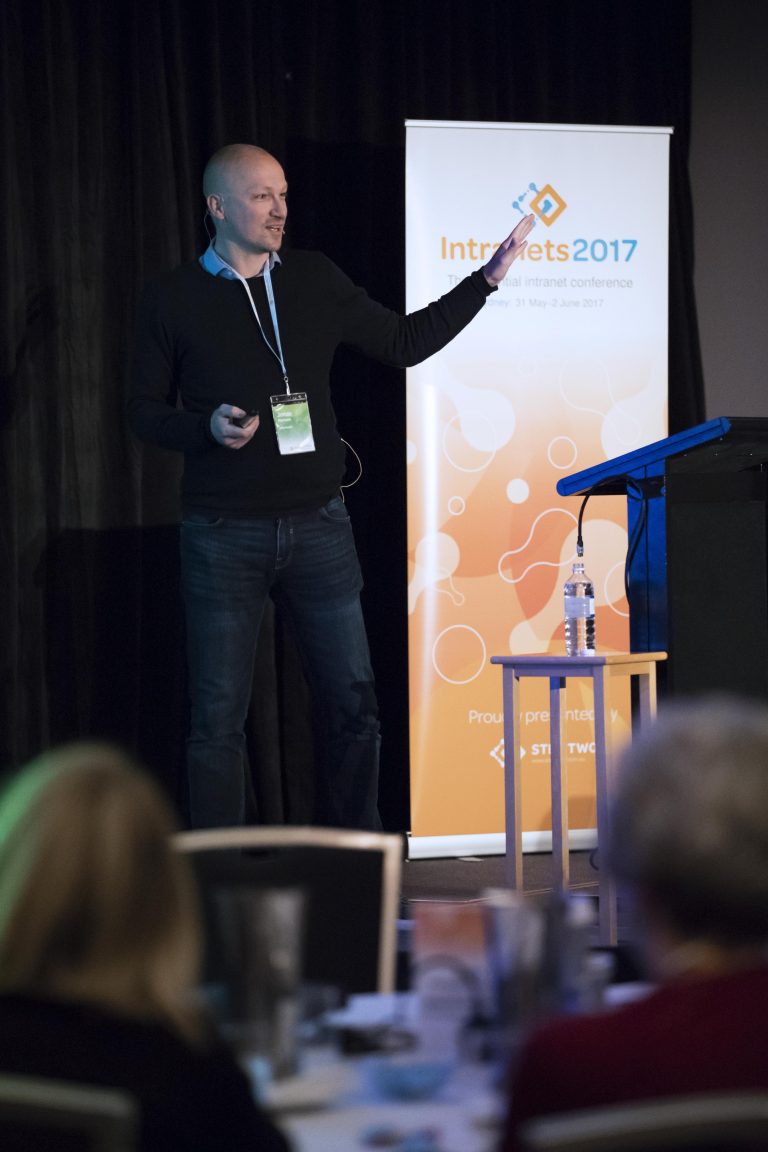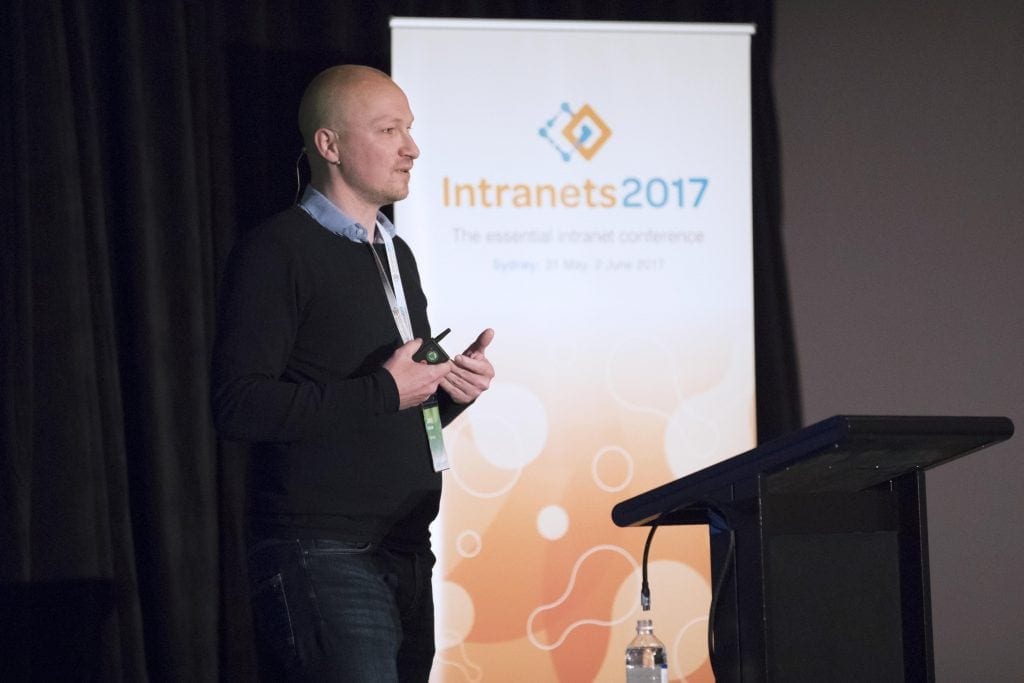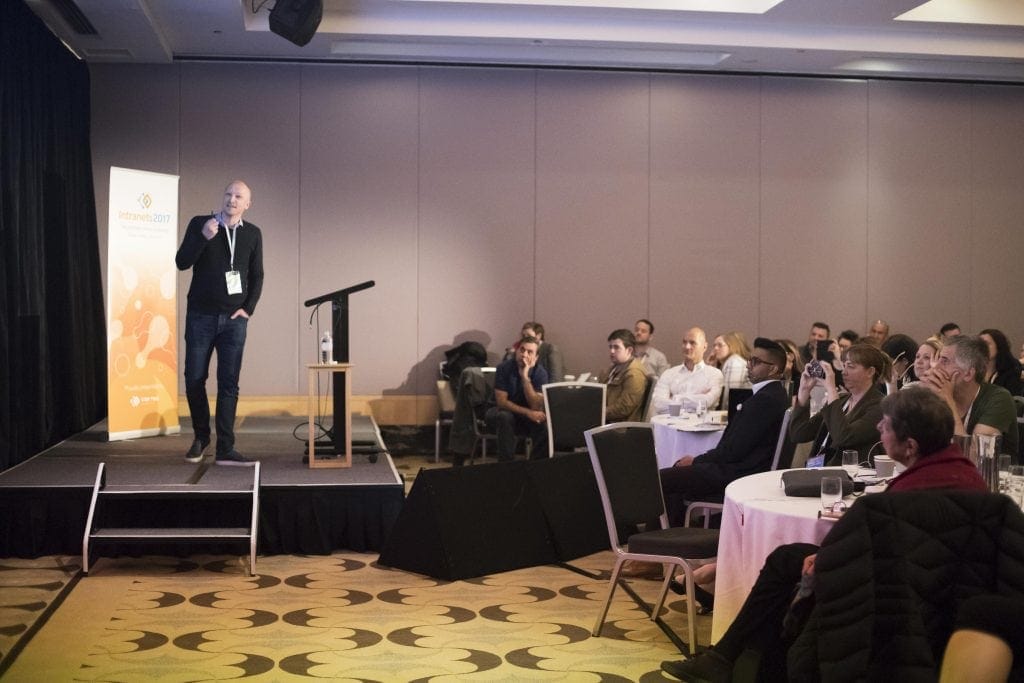 Produced by Step Two, DEX 2023 is all about shaping the future of digital employee experience, while taking action today. Dive into our wonderful collection of speakers, from across Australia and around the globe.
Learn more
Our 2023 speakers: