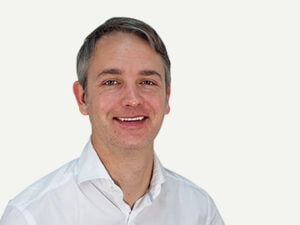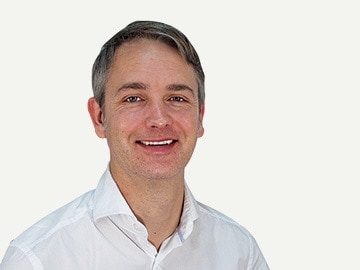 Ernst Décsey
UNICEF PFP (Switzerland)
KEYNOTE: The journey from a 'local' intranet to a global digital workplace at UNICEF
Presentation from DEX 2018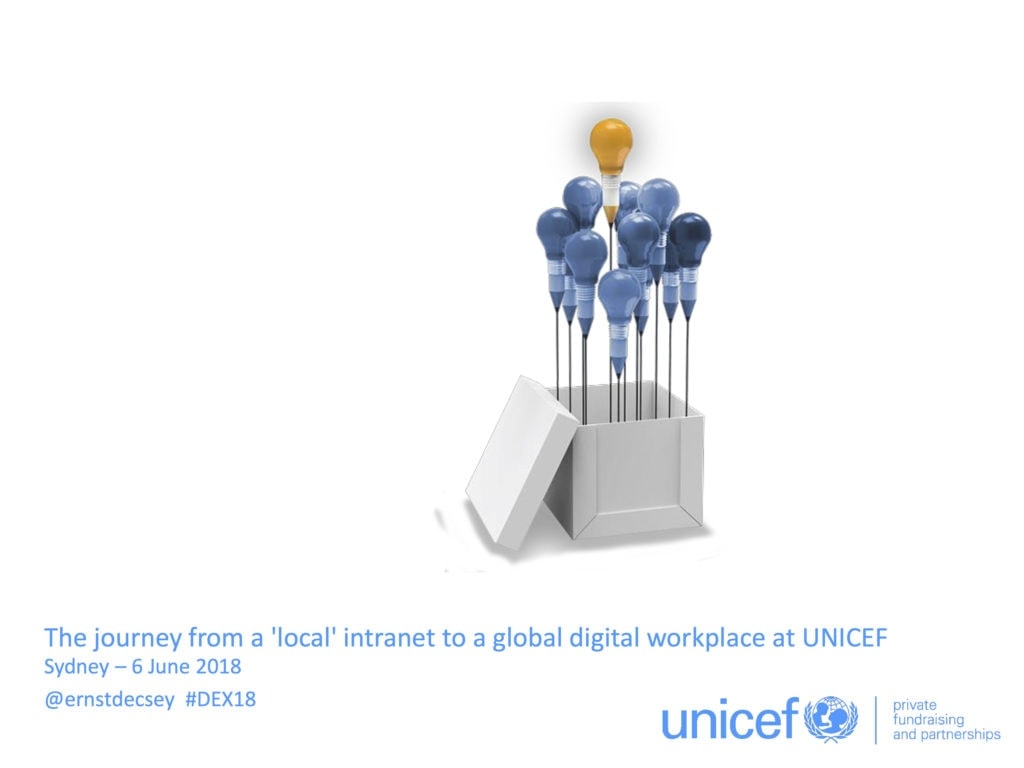 Topic
We are the Private Fundraising and Partnerships Division of UNICEF, based in Geneva. Our 'intranet rethink' journey led us to move our 'dinosaur' intranet to the cloud and to position it strategically as the entry door to our digital workplace. Our journey involved many hours of workshops and research with users and stakeholders, including workshops to build a perfect intranet using Lego blocks.
It's resulted in big shifts in our information architecture, visual design and mindset. Ernst will walk the audience through this journey and highlight the inspirational results that led us to win an Intranet and Digital Workplace Gold Award in 2017.
The achievements of this intranet rethink journey in Geneva caught the attention of UNICEF's headquarters in New York where Ernst was invited to join the global UNICEF Digital Workplace development project. This experience at HQ led Ernst to reflect on how a global digital workplace can continuously be improved and enriched with innovation coming far-distant locations. The session will cover:
Methodologies to rethink your intranet
What an award-winning intranet looks like
An approach to enrich your global Digital Workplace through local innovations
Profile
Ernst Décsey is Communication Specialist (Digital Workplace) at UNICEF Private Fundraising and Partnerships Division in Geneva, Switzerland. Ernst has over 15 years of experience leading and rethinking Intranets for international organisations and significant experience in internal communication, information architecture, user experience, collaboration solutions, and enterprise social networks.
During the last 2 years, Ernst successfully lead the launch of a redesigned award-winning Intranet on SharePoint online and recently also took an advisory role to develop UNICEF's global Digital Workplace.
Active on Twitter, Ernst is passionate about the Digital Workplace (he runs his own personal blog on the subject) and is an active participant in international expert networks for Intranet and Digital Workplace.
Photographs from DEX 2018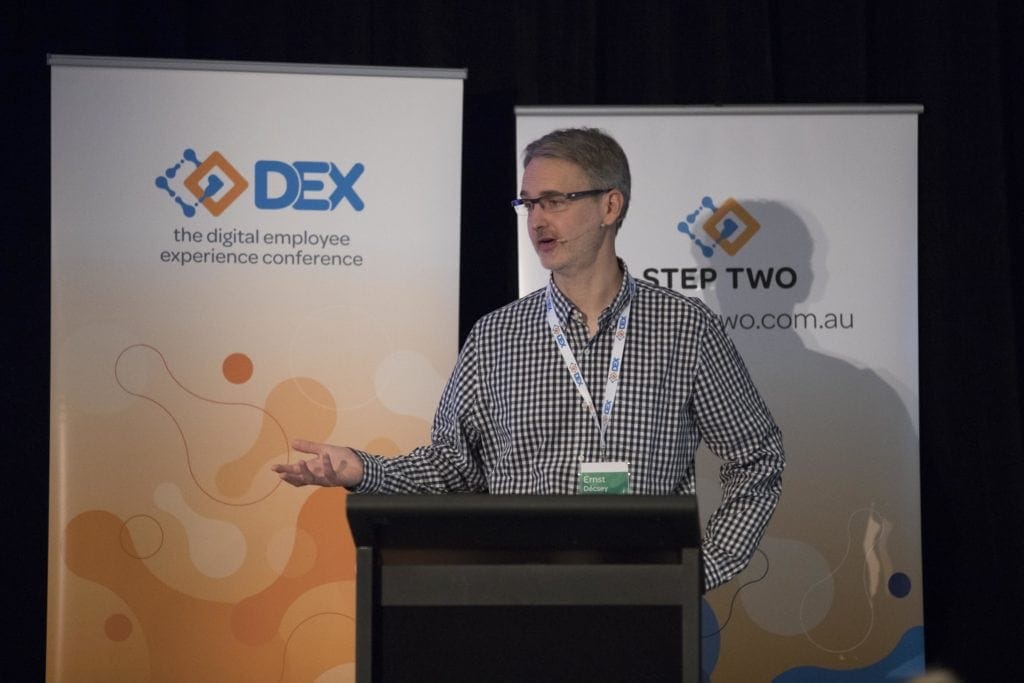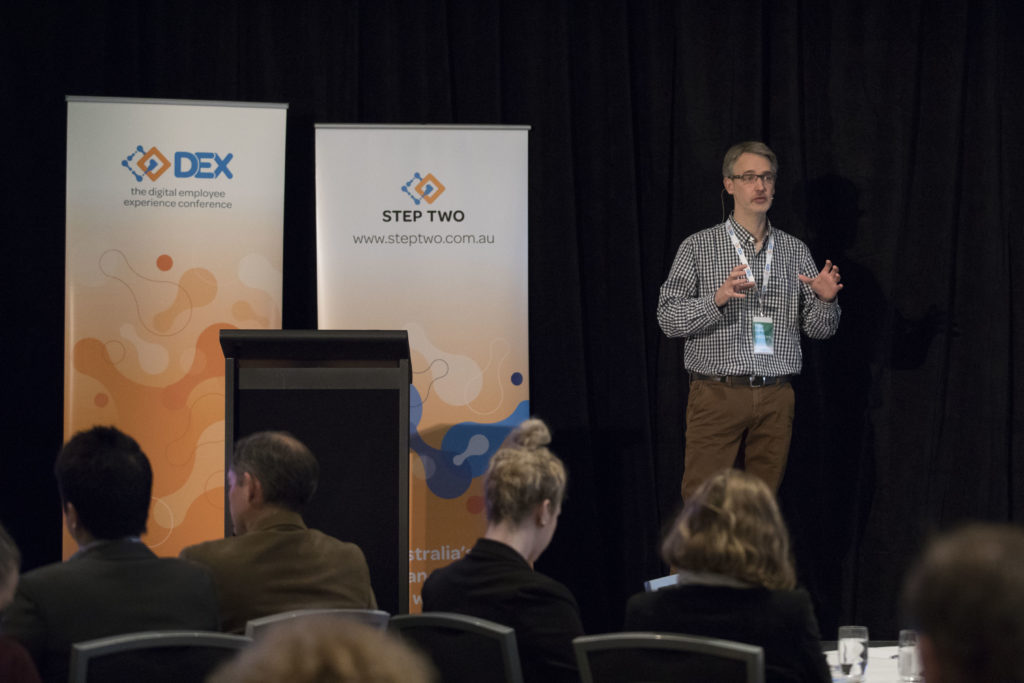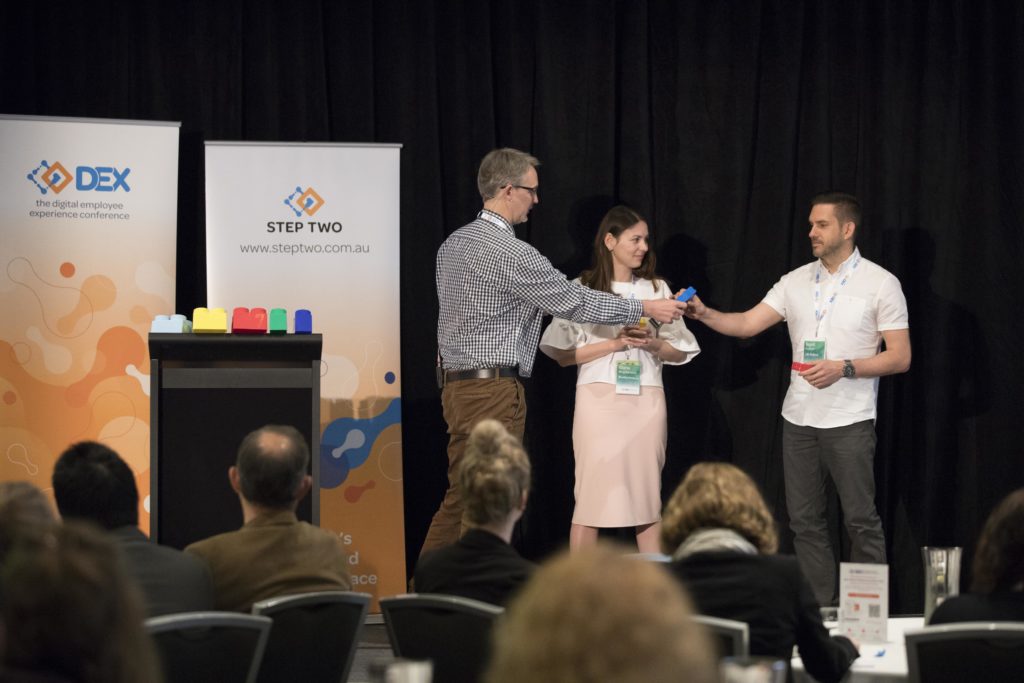 Produced by Step Two, DEX 2023 is all about shaping the future of digital employee experience, while taking action today. Dive into our wonderful collection of speakers, from across Australia and around the globe.
Learn more
Our 2023 speakers: