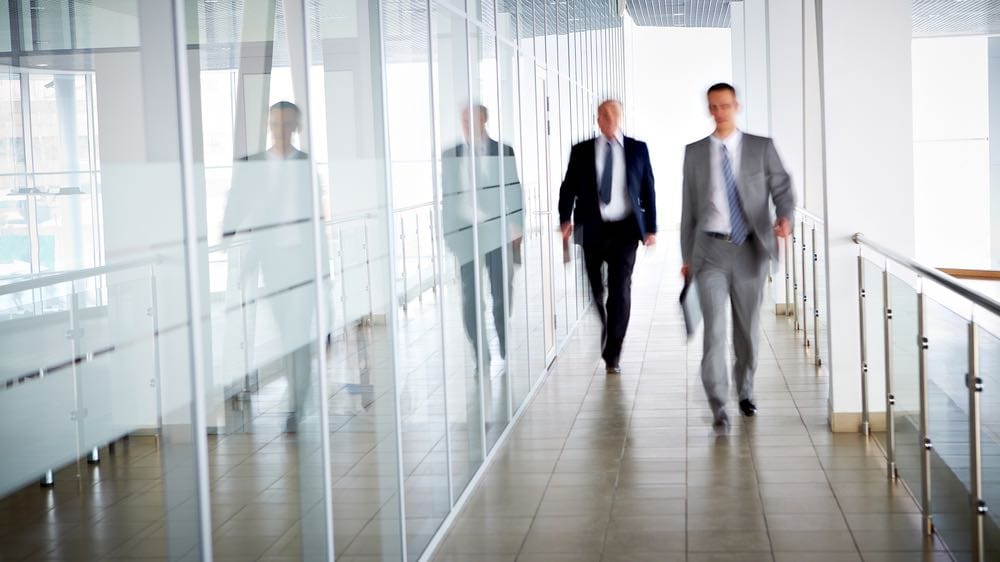 Digital employee experience: why real estate should care

BEST PRACTICE ARTICLE
Filed under: Digital employee experience
Digital employee experience (DEX) looks holistically at the digital tools, environments and processes that are provided to staff (see What is DEX?). It is a key part of the overall employee experience, alongside the cultural aspects of work and the physical workplace.
This means DEX should be of interest not just to IT, internal communications and HR, it should also matter for real estate and facilities teams.
There are three main themes for DEX as it relates to real estate and facilities:
The harmonisation of the digital and physical workplace, so employees can work optimally, efficiently and safely within their work environment.
The impact of DEX on remote working, as these working patterns deeply impact when and how employees use their physical workplaces.
Gaining data and insight on how employees use their physical and digital workplaces, so improvements can be made to the working environment.
In practice, there are typically a number of specific areas where DEX and the interests of real estate professionals intersect, including:
fixed desks
connectivity
wayfaring
mobile apps
meeting rooms
collaborative spaces
environment
artificial intelligence
consistency of branding
Let's look at each of these areas in more detail.
Fixed desks
Many real estate functions are working closely with IT departments to introduce offices with no fixed desks, allowing employees to work from different locations across the building and reduce the space needed. This may be the result of a drive to introduce activity-based working. The digital employee experience is critical. Fixed terminals, docking stations for laptops, unified communications and effective desk booking systems are all enablers of a successful implementation.
Connectivity
You may have seen the humorous reworking of Maslow's Hierarchy of Needs which puts good wi-fi as the most fundamental of everybody's needs. Good connectivity is really important to the employee experience, as well as that of guests and visitors.  Wi-fi can also be important for frontline workers who may be asked to use their own personal mobile devices to connect to digital services and don't want to accrue costs. For example, at our recent DEX Conference we heard about how Heathrow Airport's recent digital transformation involved installing wi-fi throughout the entire airport.
Wayfaring
Workplaces range from small premises to huge sprawling campuses. Sometimes it is very difficult to find your way around or find the person you need, particularly for new employees or those visiting from other locations. A good DEX helps staff find their way around.
Wayfaring solutions should involve real estate. At its most basic this might be floor plans which are integrated with the employee directory on the intranet, while more sophisticated solutions might involve a mobile app or even interactive digital signage. Other solutions might meet a particular need. For example, the University of Liverpool created an app for students to find space on PCs across a number of their buildings.
Meeting rooms
Meeting rooms are increasingly becoming digital experiences, with tools like Condeco providing booking systems as well as digital information about relative bookings delivered to each space. Other aspects of the meeting room include video conferencing and related equipment, as well as lighting and heating options which can sometimes be controlled via mobile apps. More recently, some real estate professionals have been experimenting with voice-activated digital assistants such as Alexa to control aspects of the equipment in the room.
Collaborative spaces
A common theme in office redesign or optimisation programs is to create a variety of collaborative spaces to suit different needs, from ad hoc and informal meetings, to larger, private, formal meetings to virtual collaboration. The integration of technology to enable and support all these scenarios is key, and without the right harmonisation between technology and physical workplace, can be the source of  a potentially frustrating DEX.
Remote working
We all know that the ability to work remotely through an effective digital workplace is a key proposition of the digital employee experience. It's also of keen interest to real estate professionals who tend to be under pressure to reduce space in the office. Having an effective DEX for working anywhere is a critical dependency for more efficient use of space as well as employee satisfaction.
Digital signage
Digital signage is an important communications channel in the digital workplace and can contribute to the digital employee experience of staff who are not based at desks. Digital signage is becoming increasingly complex, with the ability to drive targeted messaging to individual screens and deliver interactive capabilities. The positioning and choice of messaging on digital signage provides another opportunity for real estate staff to contribute to DEX.
Environment
Technology is integral to delivering an optimum working environment. Settings for lighting, heating, air-conditioning and even sound-masking may react to information from sensors and may well produce valuable digital data in their own right. The internet of things (IoT) will increasingly make control over the office environment a core part of the digital workplace.
Data-driven insights and artificial intelligence (AI)
The internet of things, sensors in buildings and use of the digital workplace are producing huge amounts of data about how employees interact with their physical workplaces. This data has the potential to be used to deliver insights and artificial intelligence to create more efficient buildings, smarter workplaces and more pleasant working environments based around employee preferences, needs and working patterns. Everything from lighting, heating and space planning to meeting rooms, desk configuration and digital signage can potentially benefit from data insights. For example, detailed information about the attendance patterns of Indian civil servants can help plan the physical and digital workplace.
DEX and real estate
The digital employee experience is critical for the physical workplace. Real estate professionals should be key partners in any DEX  program or initiative and not just bit part players. Like HR, IT, Corporate Communications and other support functions and business divisions, the real estate or facilities function has a valuable contribution to make to delivering DEX.