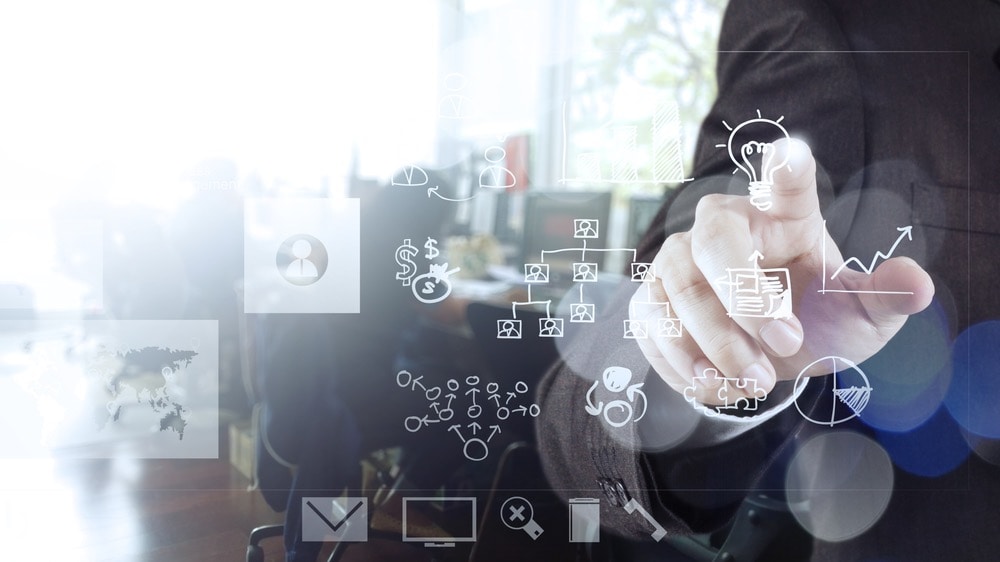 Getting strategic: the DEX Enterprise Framework

BEST PRACTICE ARTICLE
Filed under: Digital employee experience
Each year, the global DEX survey run by Step Two shows that more than 40% of respondents rate digital employee experience (DEX) as very or extremely important. Despite this, DEX is at the bottom of the list when it comes to having a strategy in place. Clearly there's a hurdle that organisations have yet to get over when it comes to taking a truly strategic approach to DEX.
One of the challenges is that digital employee experience can fall into the "it's about everything … and therefore nothing" category. The potential scope for DEX is so broad, it can be hard to know where to start, let alone how to create a meaningful strategy. There are also many stakeholders who have voices and roleswhen it comes to DEX, which can make it hard for one group to lead activities.
As the progenitor of the global DEX movement, Step Two has been busy working with clients of all sizes and shapes on digital employee experience. Drawing on this depth of experience, we're pleased to release the DEX Enterprise Framework, a holistic model that can be used to identify gaps and plan activities.
Introducing a new framework
It's widely understood that digital is one element of broader employee experience, alongside physical and cultural. Step Two has also led the way with the first widespread definition of DEX:
Digital employee experience is the sum of the digital interactions within the work environment.
This still leaves a lot of uncertainty around the strategy and practice of digital employee experience, which is where the new framework fits in.
The purpose of the new DEX Enterprise Framework is to help organisations:
Take a holistic approach to DEX that covers all pieces of the puzzle.
Bring all stakeholders to the table with a common framework and approach.
Identify the strategic elements that ensure significant business benefits will be produced.
Ensure the enablers and foundations are in place to enable rapid progress.
Strengthen capability and capacity around improving DEX.
Enable progress to be measured by using the Framework as a benchmarking tool.
Exploring the DEX Enterprise Framework
This new framework consists of six elements, as follows.
Leadership: Digital employee experience must be considered a top-level strategic concern if necessary progress is to be achieved. This needs to be backed by a concrete vision and plan of attack, supported by governance.
Culture: DEX is fundamentally about putting humans at the centre of platforms for digital work. This must be supported by widespread digital literacy and modern work practices.
Capability: A focus on great digital experiences needs to be baked into project practices, and organisations need to build up their DEX "muscles" in order to deliver meaningful change.
Technology: Achieving a great DEX will clearly require modern technology platforms, that are designed, integrated and managed effectively.
Environment: Workplace environments have radically changed as a result of the pandemic, and this must be reflected in DEX initiatives, including ensuring employees have the physical devices they need.
Lived experiences: At the end of the day, DEX strategy must lead to positive real-world changes for key employee cohorts, particularly those in frontline and field environments.
(Note that the model shared in this article is a high-level summary of the full framework, and there's a further layer of structure underneath each of the six elements. Reach out to us if you'd like a walkthrough of the full model.)
Putting the framework to use
The DEX Enterprise Framework has already been put to use, as the structure for the expanded 2021 DEX survey, showing how it can be used to ensure meaningful coverage of all aspects of digital employee experience.
In our work as a consultancy, Step Two is able to use the DEX Enterprise Framework to assist in the development of DEX strategies, initiatives and supporting governance. A version of the DEX survey can also be used to conduct an internal assessment of DEX maturity, surfacing key perspectives and insights from across the business.
Step Two is also conducting semi-regular benchmarking studies across multiple businesses, helping participants to learn more about their state of DEX practices and how they compare to their peers. These closed studies also provide a private and safe space for participating organisations to learn from each other.
Digital employee experience grows stronger every year, and the DEX Enterprise Framework provides valuable structure that will help to further the maturity of the field. We look forward to continuing to build out the framework, and using it to help organisations deliver great digital experiences for their employees. Watch this space!