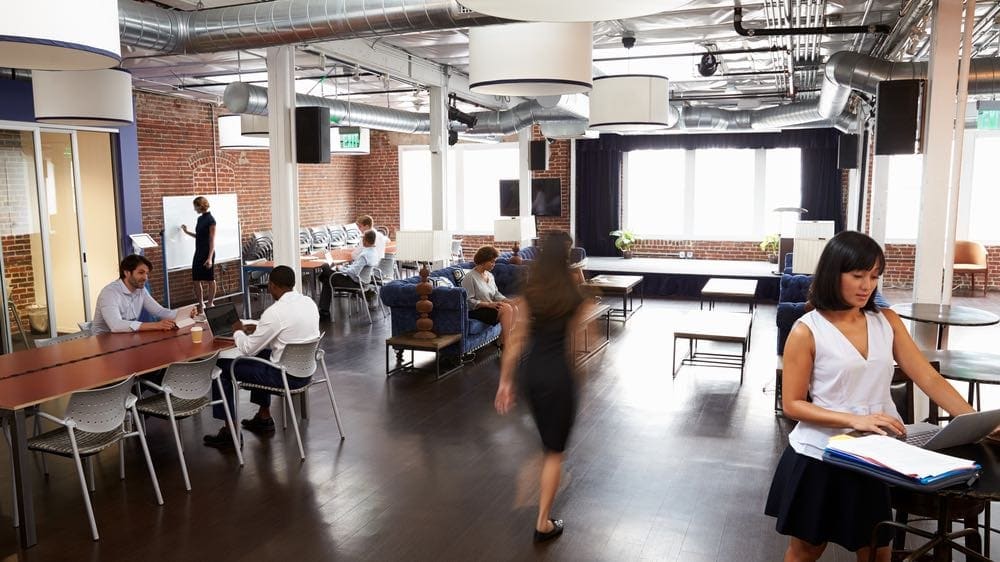 Where does #DEX fit in the broader employee experience?

BEST PRACTICE ARTICLE
Filed under: Digital employee experience
The digital experience is not the total of employees' experience at work, at least for many staff.
There is a consensus among writers that there are three components to the wider employee experience: digital, physical and cultural (see Jacob Morgan's video for example).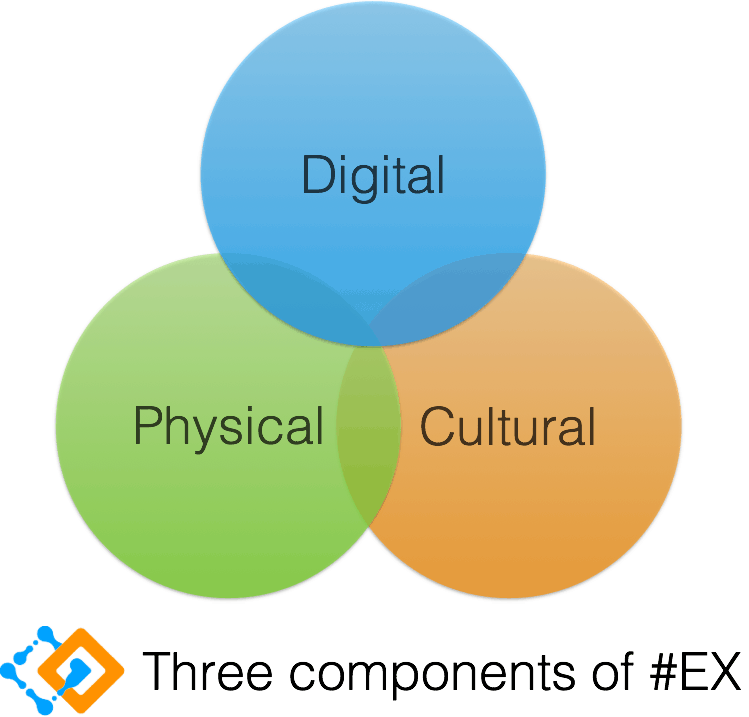 These elements of employee experience can be described as follows:
Digital: the interaction between employees and the systems and tools they use (see What is digital employee experience?).
Physical: the work environment, whether it's an office building or factory floor.
Cultural: also called the 'human component', this is the set of shared values, behaviours and ways of doing work among staff.
Together, these make up employee experience. Like every other element of a business, these can be researched, understood, planned and shaped.
Why the big focus on DEX?
If digital is just one element of the overall employee experience, then why should we pay particular attention to it? There are two reasons, one philosophical, the other practical.
At a philosophical or strategic level, it's now well understood that organisations are undergoing a digital transformation. While activities up to this point have largely focused on the customer experience (#CX), they are now turning to address employee needs.
Increasingly staff are working flexibly across a wide range of environments, such as on the road, in cafes or at home. Some staff may never visit a corporate office, yet they must feel part of the broader business or their engagement levels will suffer.
Digital toolsets are also entering a new phase of innovation, bringing both a richer experience, and a new opportunity for businesses to outcompete their peers. While new capabilities are being introduced every week, this does not automatically deliver simplicity or productivity for staff, unless there is a focus on the digital employee experience, and not just on the tools.
From a practical level, DEX is a huge space in its own right, and it will demand significant resources and effort from organisations to deliver desired outcomes.
New platforms, such as Office 365, Workplace by Facebook, Slack (and others) will require significant planning and change management. A lot of thought will need to go into what to launch, and to whom, and how to integrate it with other business systems.
IT departments will be a significant player in DEX (and less so in wider employee experience). DEX provides a framework where purely technology-focused projects can be considered in a more holistic way, and aligned with broader business objectives.
So in short, there's no shortage of work to be done in delivering a great digital employee experience!
Never forget the bigger picture
While digital employee experience will keep many people (including Step Two!) busy for years to come, it's important not to forget it's just one of the three components that make up employee experience as a whole.
The more that digital, physical and cultural can be brought together, the happier and more productive staff will be.
(Reach out to Step Two if you'd like help with your digital employee experience activities, and we also run a yearly conference on DEX in Sydney, Australia.)