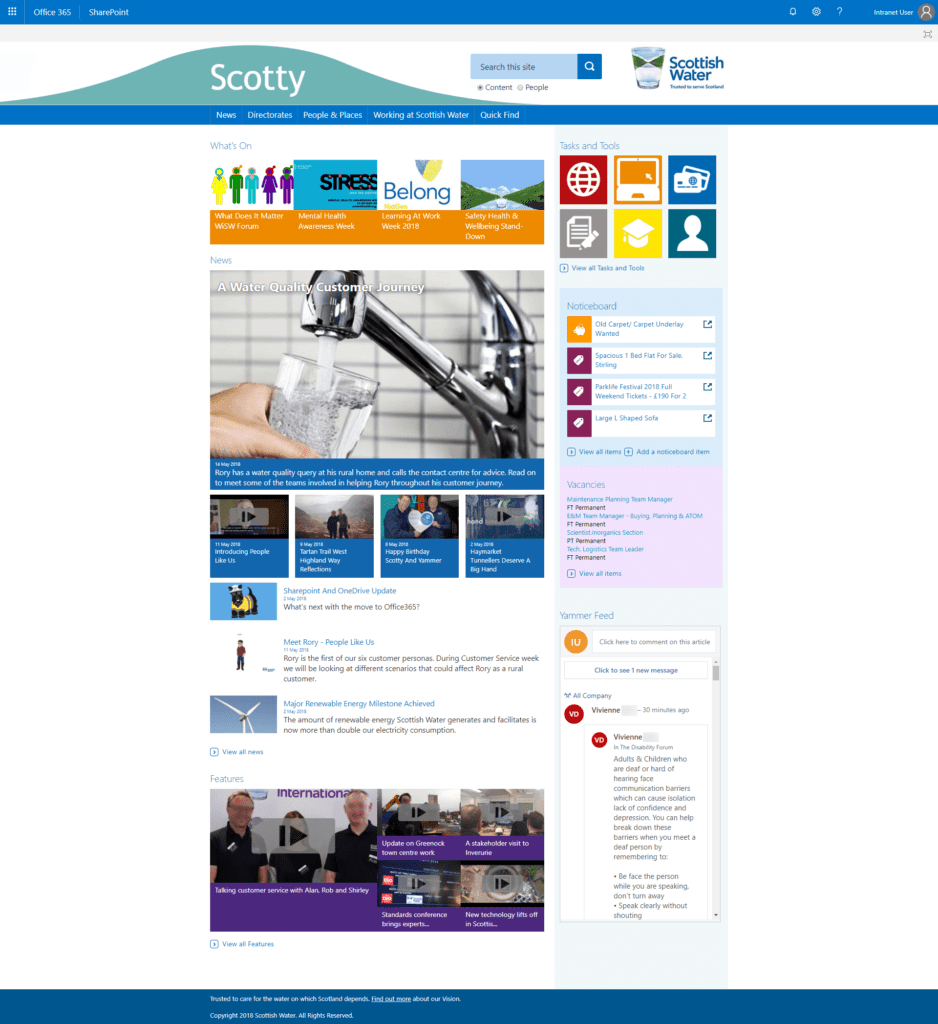 * Screenshot remains the copyright of the entrant, and may not be reproduced without written permission.
Scottish Water: Changing ways of working via digital channels
Scottish Water has introduced a new intranet called Scotty, as well as Office 365 and Yammer. This new digital workplace platform is driving change with extensive use of Yammer, access for field workers via mobile devices, external collaboration and business apps to improve processes.
There has been a highly imaginative launch campaign involving the "Scotty" dog brand, which is also helping to drive good information management practices as well as create engagement with the new platform.
Why this won a Gold award
There's a real sense that the use of Yammer and Scotty really is bringing Scottish Water together and changing the way people work, particularly for distributed field workers and teams accessing via mobile devices.
There's an extensive use of Power BI, Forms and PowerApps to improve processes
It's encouraging to see the platform also being used for external collaboration, an opportunity sometimes missed by organisations.
The Scotty brand is fun, distinctive and memorable and has been used creatively in the launch campaign, as well as in the "Paws for 10" campaign and song about information security!
We love how a team has been set up with a brief to implement further process improvements.
Full case study
Get a copy of the full case study as part of the 2018 Intranet & Digital Workplace Showcase report. This is packed with real-world screenshots and insights that will inspire your leadership team, and help you deliver a successful project.