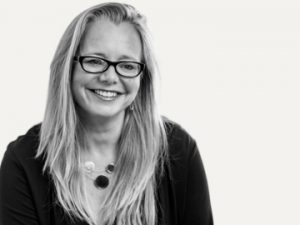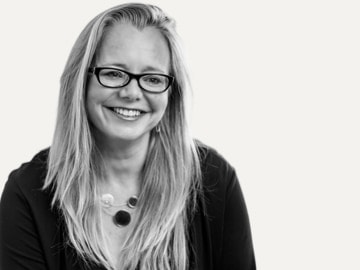 Sharon Stockman
Sparke Helmore Lawyers
Bringing passion to a law firm intranet
Presentation from Intranets2014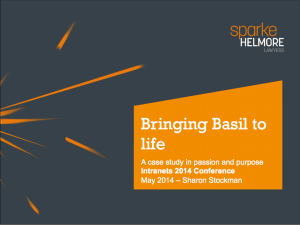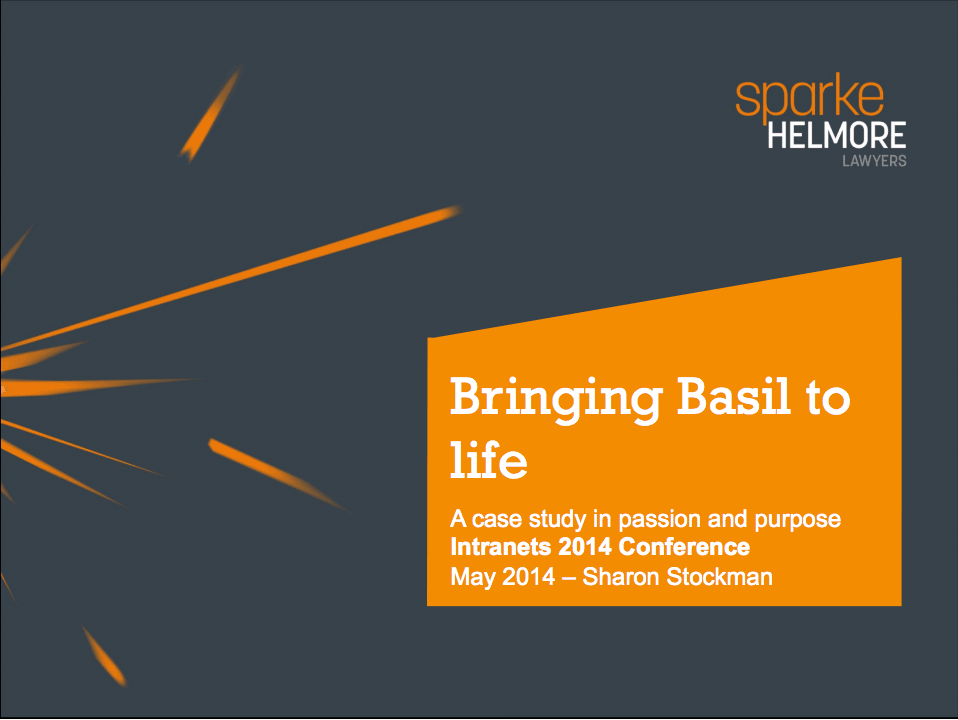 About my talk
 For more than five long years Sparke Helmore's intranet, which is called "Basil" in honour of a founding partner, was unloved. He had no voice. He had no personality. He was confused. He was called "frustrating" and "useless". And he'd had enough. And so had everyone at the firm. That's why they decided to give Basil a complete makeover so he could have what he really wanted: to help staff and be loved – just a little bit – in return.With this case study, Sharon will cover the journey Sparke Helmore's intranet project team went on to bring Basil, now an award-winning intranet, to life. This session will cover how they:
identifed issues and better ways to share information
gave the intranet personality and reworked useful content
measured Basil's success in being loved
About me
Sharon Stockman is Associate Director Marketing & Communications at Sparke Helmore Lawyers. She has worked at leading Australian professional services firms for more than 16 years and specialises in corporate communications, as well as marketing and business development. She has also been a guest lecturer in Applied Communications at RMIT.
Photos from Intranets2014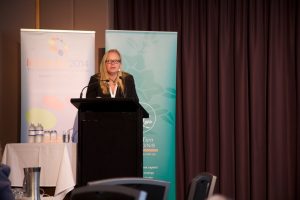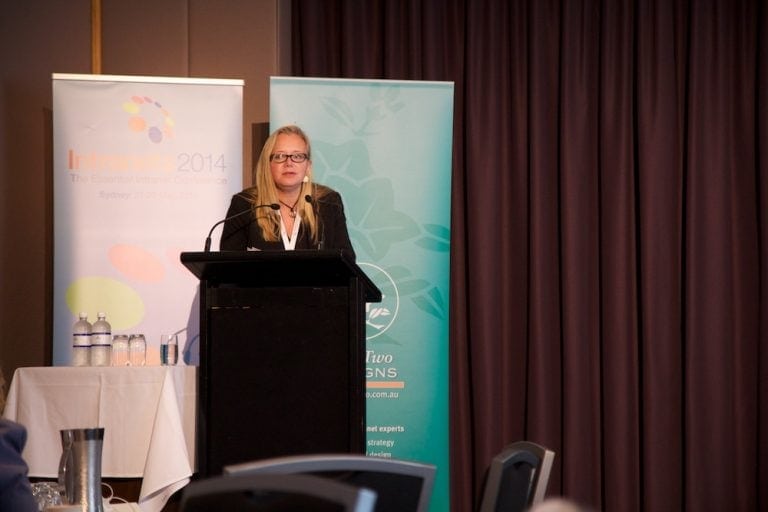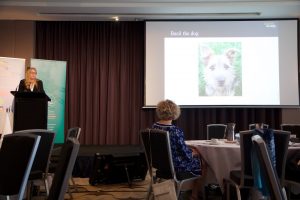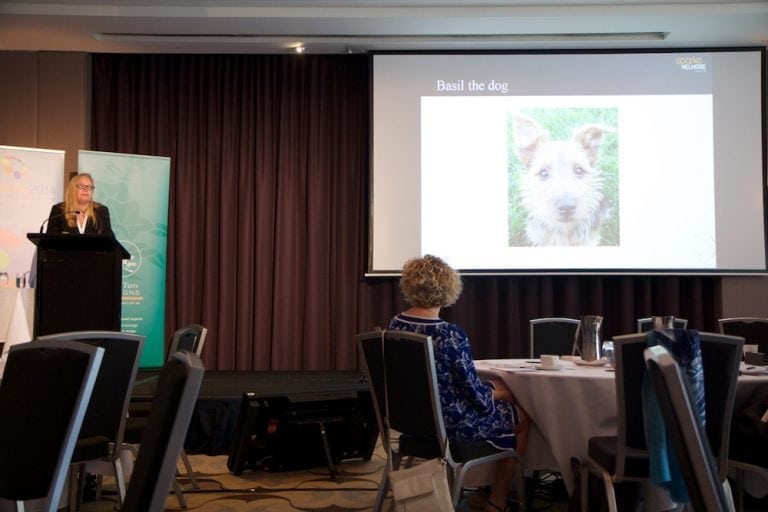 Produced by Step Two, DEX 2023 is all about shaping the future of digital employee experience, while taking action today. Dive into our wonderful collection of speakers, from across Australia and around the globe.
Learn more
Our 2023 speakers: