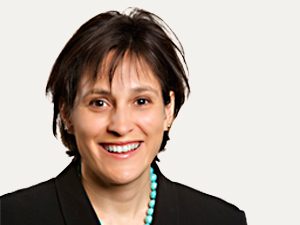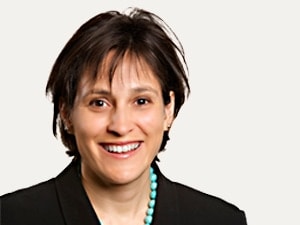 Mikala Hehir
Australia Post
The first stage of bringing our employees into the digital workplace
Presentation from Intranets2016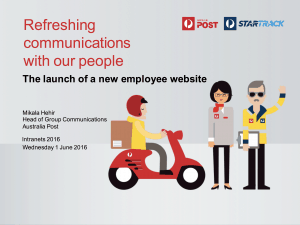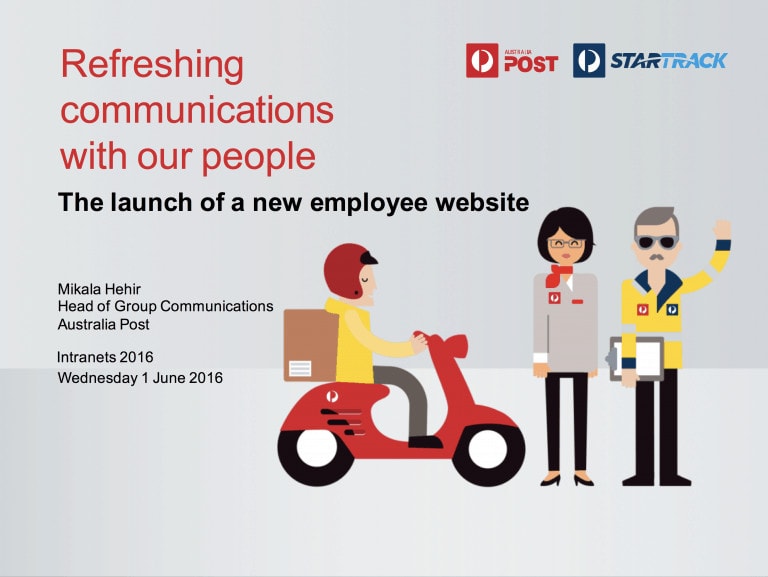 About my talk
How do you go from a standing start to digitally engaging a workforce of tens of thousands? Australia Post has 36,000 employees, plus licensed post offices and contractors, delivering 300 million items a month to more than 11 million addresses. Most of our workforce is not connected digitally to our company: Trying to reach the contractor who delivers letters and parcels on the Birdsville track is just one tricky example. Few are on email or can access our intranet and to date we've had a heavy reliance on weekly "tool box" talks and printed communications and information. So the question is – what do we do about it? This session will cover:
Our workforce – assumptions about who they are and their capability – are they valid?
Getting around huge IT expenses to start the journey to digital engagement
The build of a new employee website
The importance of people lead design
About me
Mikala heads up group communications and was brought in by Australia Post to modernise how they engage with their people. She is working in close partnership with human resources, where they believe brand and culture are one and the same thing, to a drive people-centred approach to creating a digital workplace. Passionate about making a difference, Mikala's has 20-plus years of experience in communications and stakeholder engagement.
Photos from Intranets2016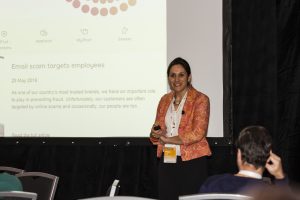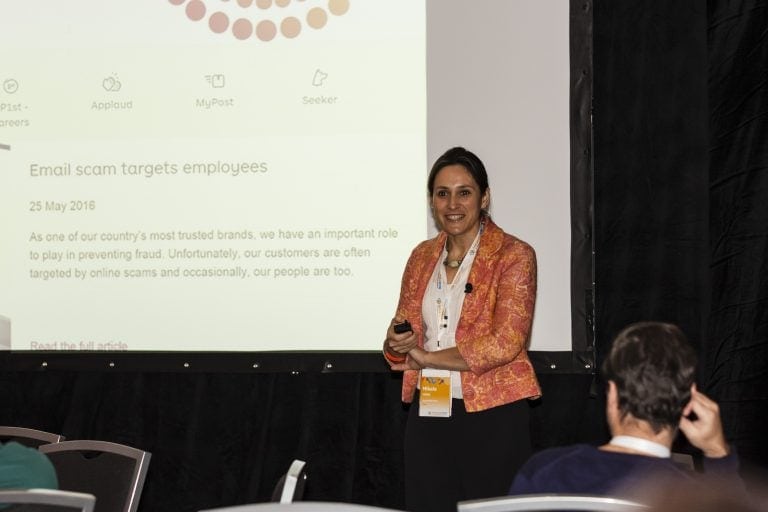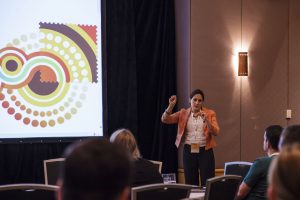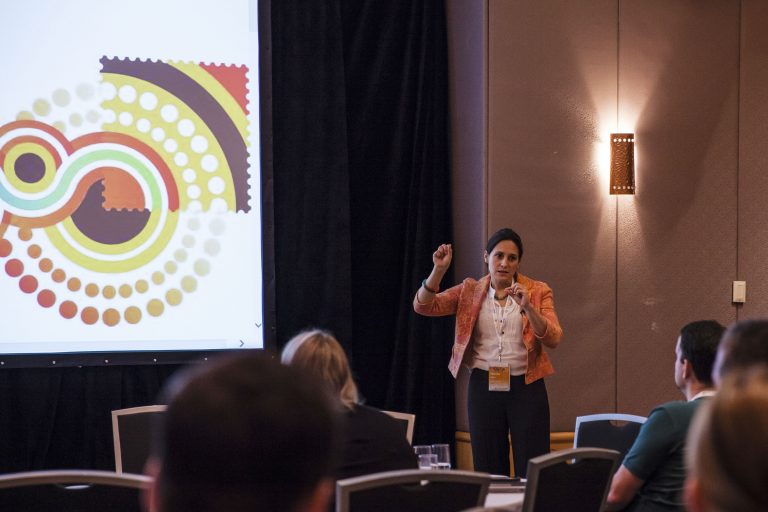 Produced by Step Two, DEX 2023 is all about shaping the future of digital employee experience, while taking action today. Dive into our wonderful collection of speakers, from across Australia and around the globe.
Learn more
Our 2023 speakers: