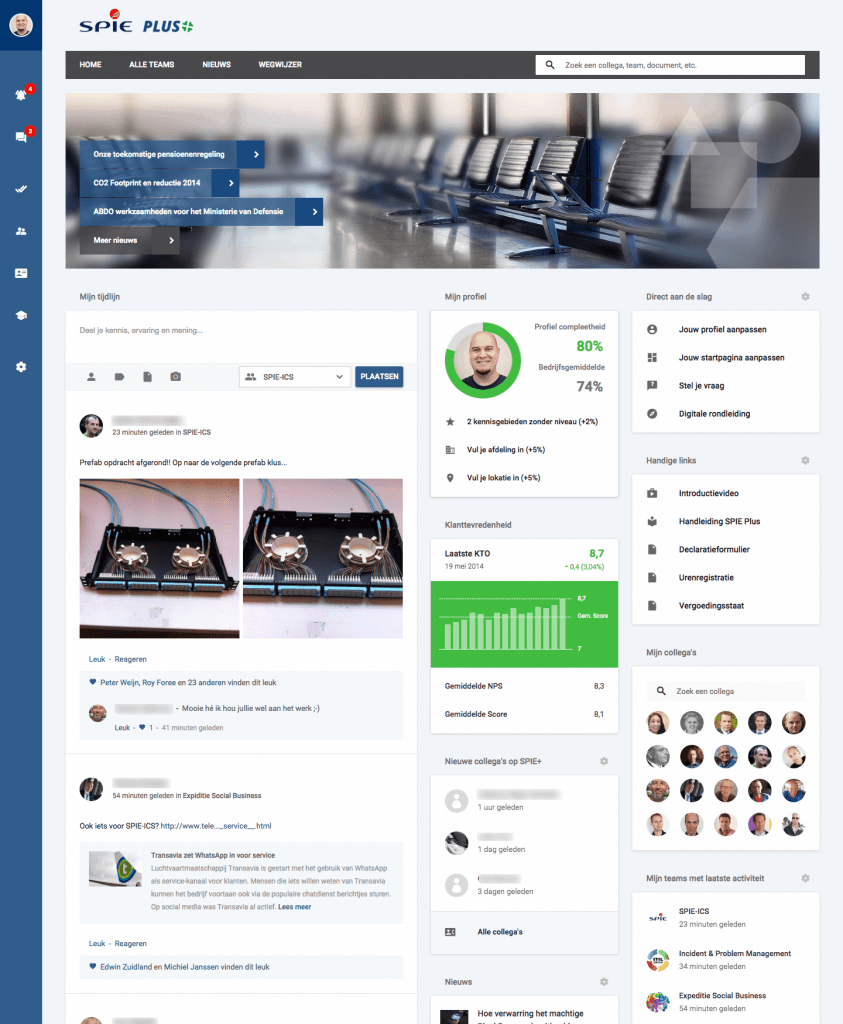 * Screenshot remains the copyright of the entrant, and may not be reproduced without written permission.
SPIE-ICS: Mapping knowledge through endorsements
SPIE-ICS has introduced a new social intranet. Its most innovative feature is an anonymous referral system where colleagues endorse each other for areas of expertise. The user then indicates their own level which is displayed their own profile. This is referred to as a system of 'social knowledge management'.
The system has led to high levels of completion and has dramatically improved the secondment program which matches experts to client assignments. This has resulted in additional income for the firm as well as other softer benefits.
Why this won a Gold award
Endorsement is common in external social media and in internal peer-to-peer recognition, but it is innovative to apply to this to knowledge management and expertise.
The system has been well designed with multiple entry points, gamification and a wizard to drive very high levels of adoption of near to 100 per cent in an organisation with a relatively mature workforce.
The impact has made a solid contribution to the bottom line with client assignments from the secondment program rising by 7 per cent.