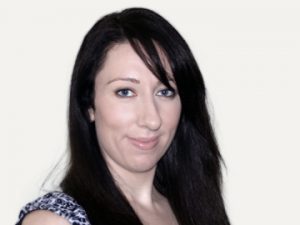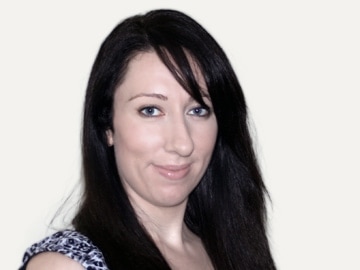 Raven Calais
Department of Immigration
Making accessibility business as usual
Presentation from Intranets2014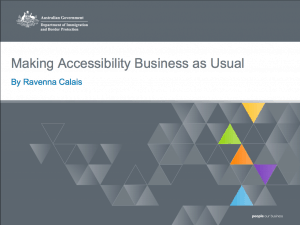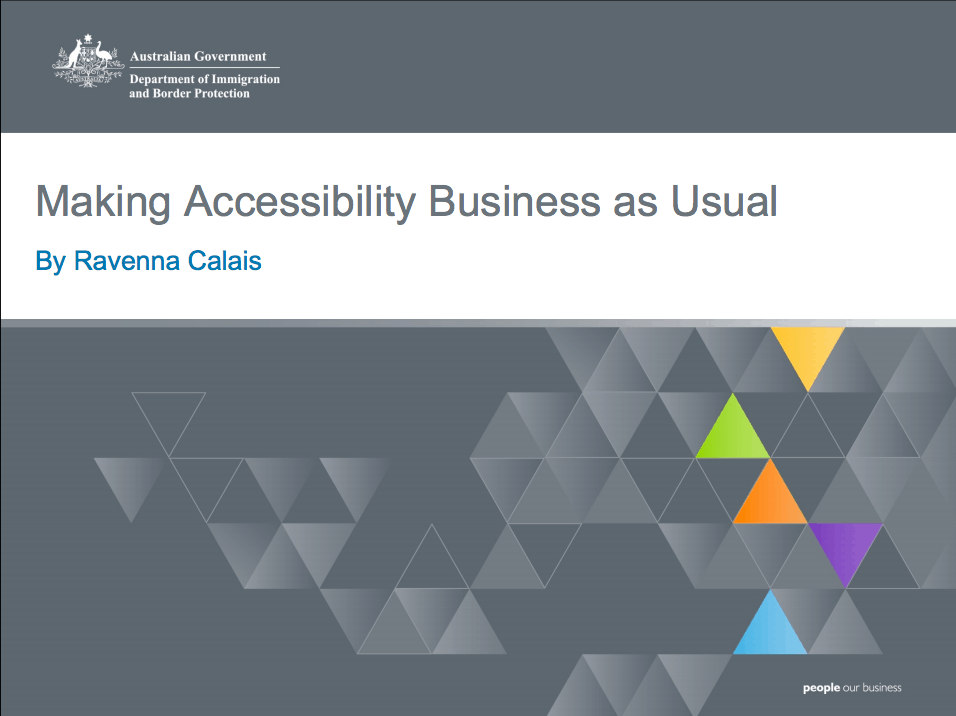 About my talk
Meeting accessibility standards, while expensive and time consuming, is less about regulation and more about ensuring all people can access your content, including older, remote, people, linguistically diverse and those with disabilities
Raven will be discussing how to transform after-the-fact accessibility compliance to a business-as-usual process to save time, money and sanity. She will dispel myths relating to WCAG 2.0 conformance and share the essential components for accessible web development: a strong education campaign, a good level of governance and testing at the right stages of development.
The session will include:
the purpose of accessibility testing: for validation not investigation
the three primary stakeholders that ensure success in building accessible systems
how accessibility is everyone's  business
About me
Raven Calais is passionate advocate for accessibility and ex-web developer with over 8 years experience in the industry. Prior to the Department of Immigration and Border Protection, she co-authored the Web Accessibility National Transition Strategy and oversaw the  endorsement of WCAG 2.0 for all government websites.

Produced by Step Two, DEX 2023 is all about shaping the future of digital employee experience, while taking action today. Dive into our wonderful collection of speakers, from across Australia and around the globe.
Learn more
Our 2023 speakers: