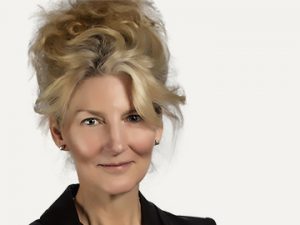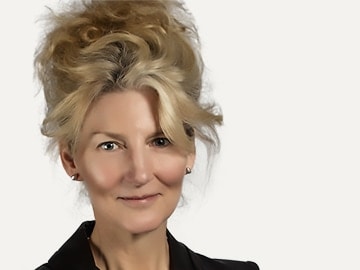 Lorie Helliwell
Commonwealth Bank of Australia
KEYNOTE: From viewing to doing: connect, collaborate, create and do
About my talk
Rethinking the intranet project. At CBA rather than a traditional intranet upgrade we have thrown out the concept of an intranet. In its place CBA has built an employee experience and engagement platform for 40k employees.
It is available across PC, tablet and mobile. In its concept, design and delivery CBA has brought the best of outside in and created a new user experience that reflects consumer grade thinking and user design.
Creativity in thinking, project design, collaboration and delivery have been central to the project's success.
About me
Lorie Helliwell is Executive Manager, Employee Engagement, Public Affairs and Communications at Commonwealth Bank (CBA). In her role she is responsible for Group-wide employee communication channels as well as supporting external and internal communications for key Group Portfolios and programs. She has recently spearheaded the review and delivery of a new employee engagement platform to 40,000 employees taking the latest thinking and bringing them to reality in the organisation. Prior to joining CBA she was Managing Director for Ogilvy Impact, a bespoke employee engagement agency providing consulting services to many of Australia's top companies. Before moving to Australia she held senior communications roles at BT (British Telecom), Trinity Procurement (part of SAB Miller), T-Mobile and Telewest. Throughout her career she has led large-scale change and communication initiatives to deliver business transformation, efficiencies, merger and acquisitions, employee engagement and improved customer experience. She has an MBA from Bath University, England and a BSC from University College London
Photos from Intranets2017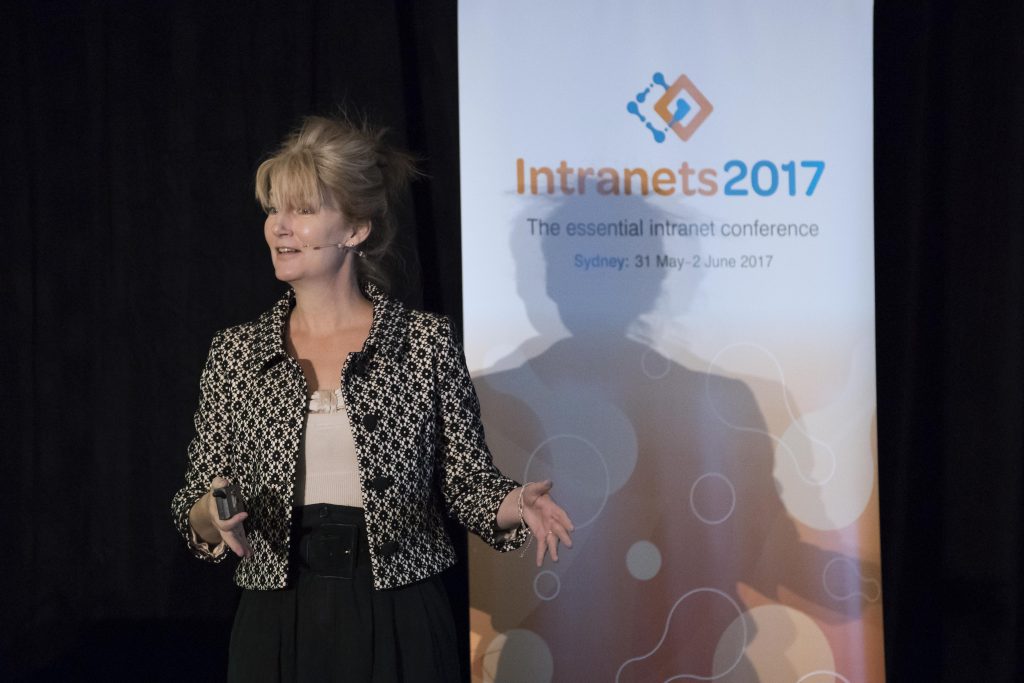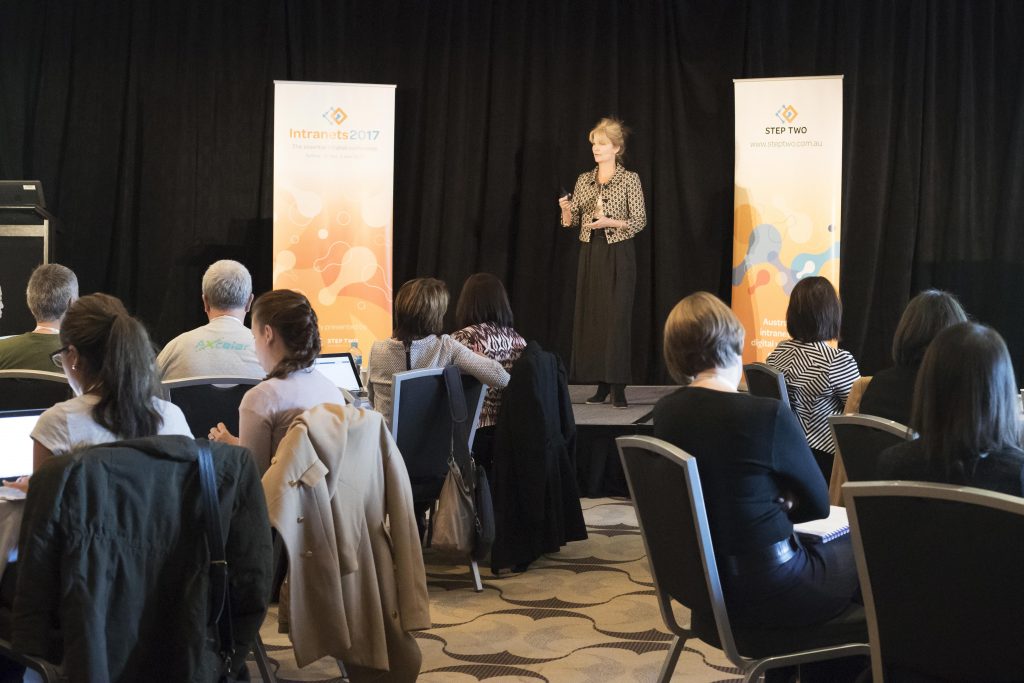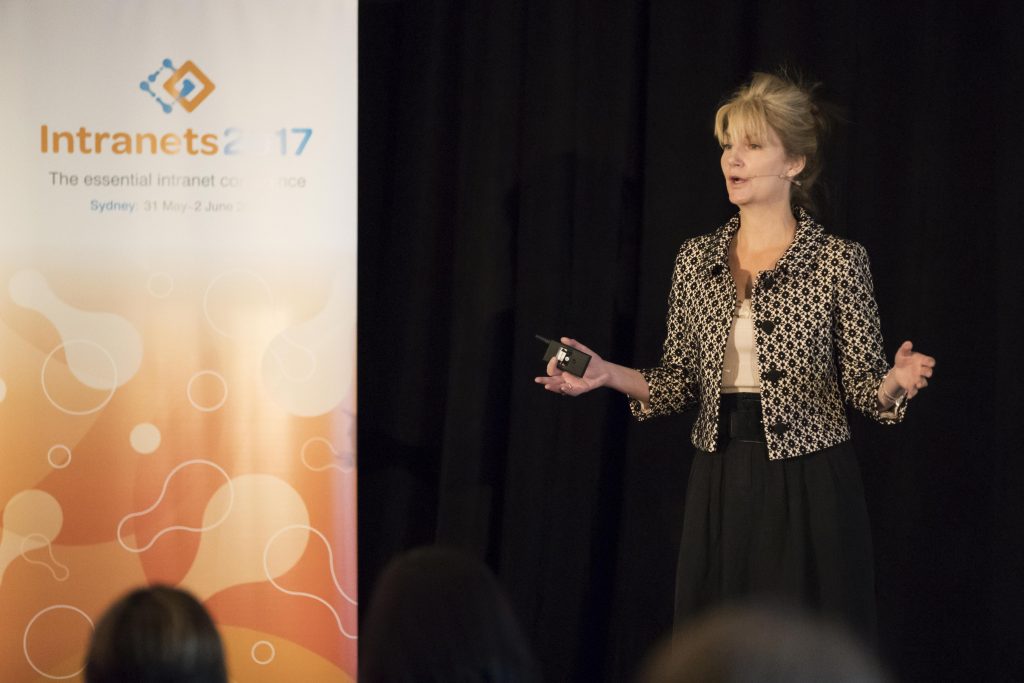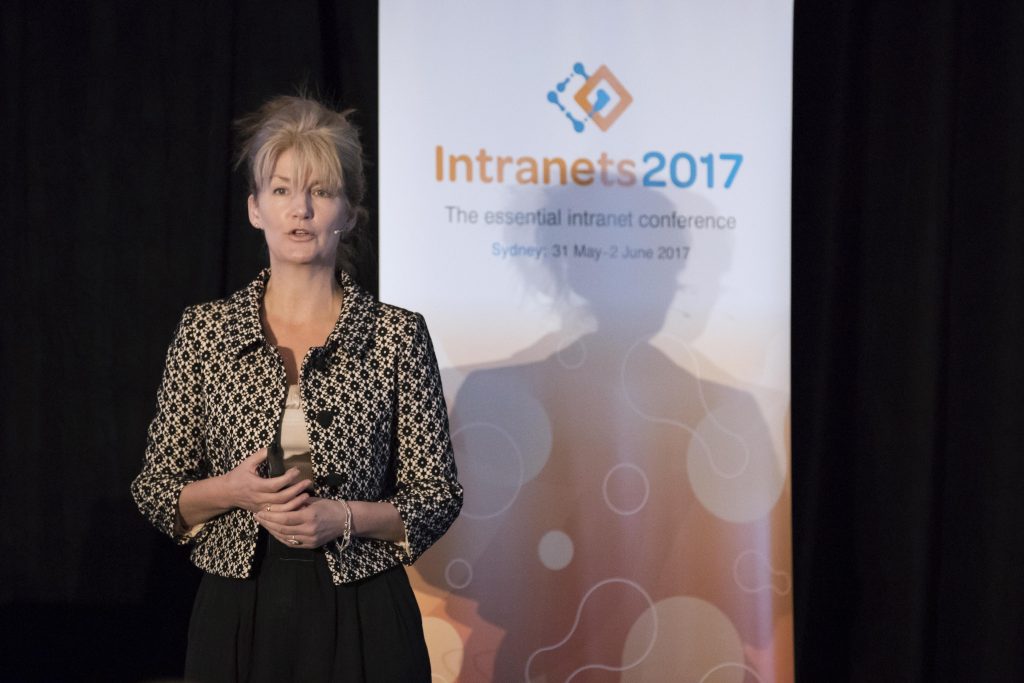 Produced by Step Two, DEX 2023 is all about shaping the future of digital employee experience, while taking action today. Dive into our wonderful collection of speakers, from across Australia and around the globe.
Learn more
Our 2023 speakers: