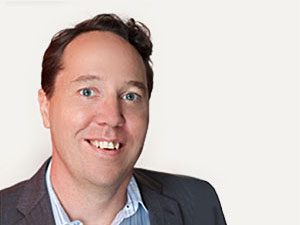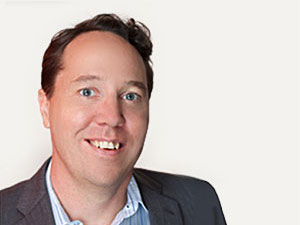 James Robertson
Step Two
Why digital employee experience matters
About my talk
Digital employee experience is emerging as the next wave of activity within organisations. While it provides a useful way of bringing together previously uncoordinated activities, it's still yet to be fully defined and validated.
Helping staff get work done is one of the primary purposes of any organisation. Despite this, staff are faced with daily challenges, overcoming issues with hard-to-use tools, and broken processes.
This is why DEX matters. James will bring together the themes explored in the conference, and will paint a way forward that can be taken by all teams.
About me
James Robertson is a global leader in the intranet and digital workplace community, having written three best-selling books, Essential intranets: inspiring sites that deliver business value, Designing intranets: creating sites that work, and What every intranet team should know. With almost two decades of sustained experience in this space, James has worked with hundreds of organisations to achieve intranet success.
Photographs from DEX 2018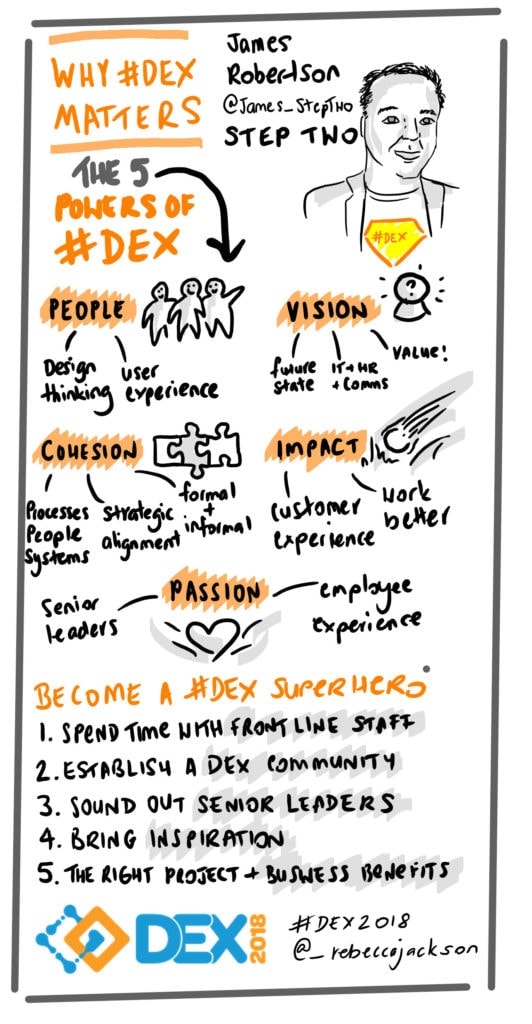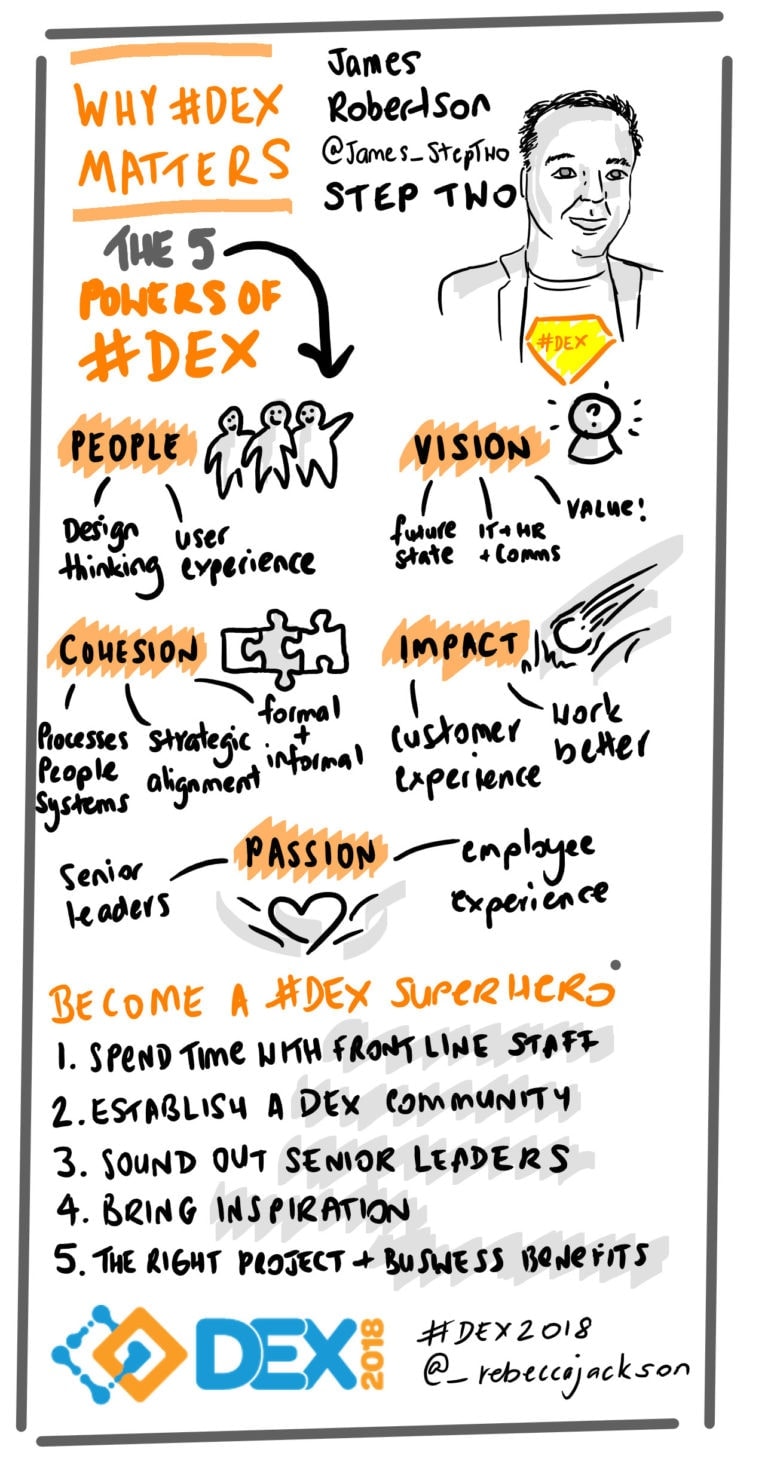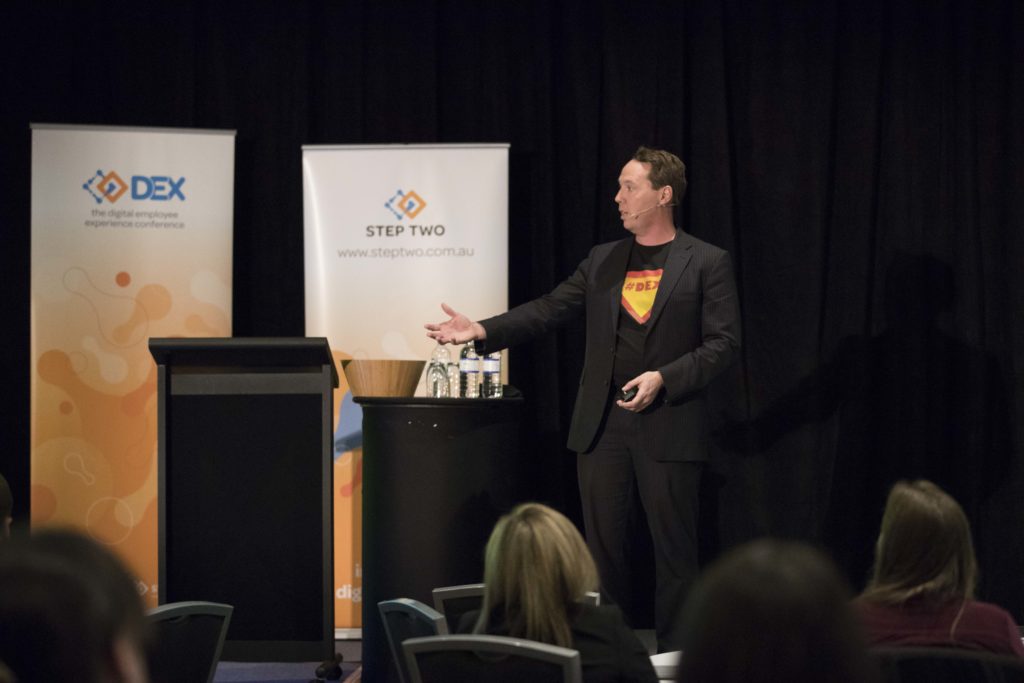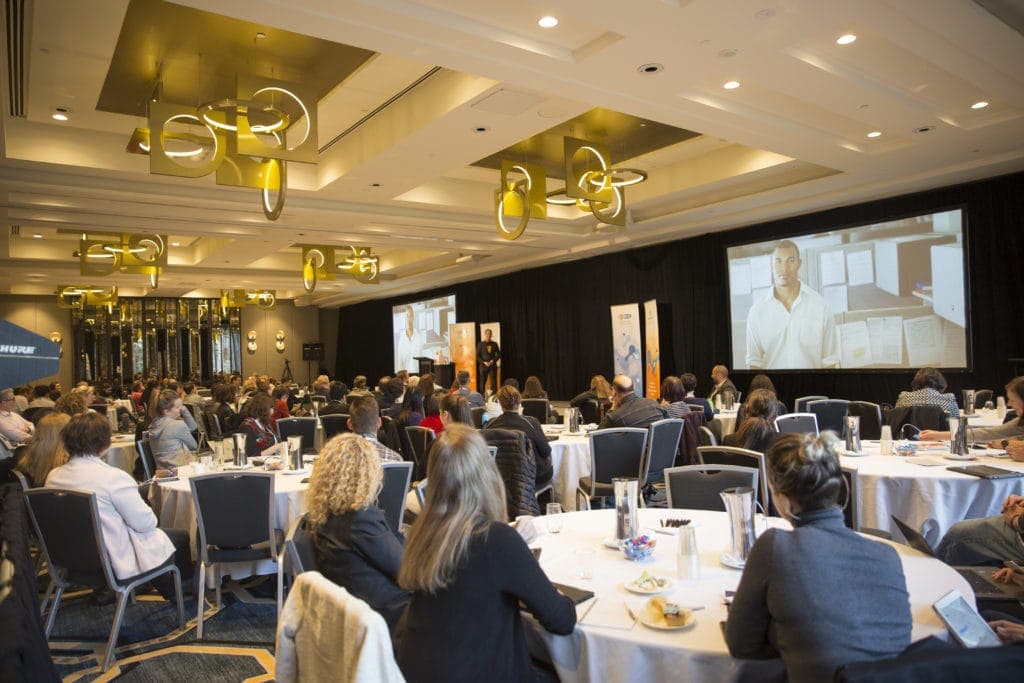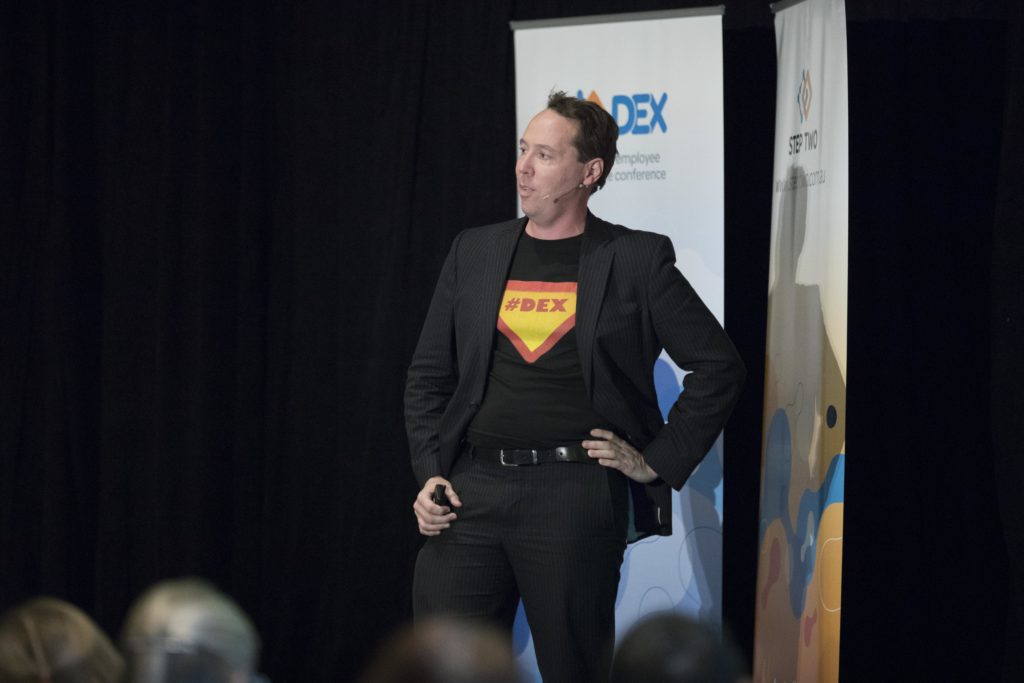 Produced by Step Two, DEX 2023 is all about shaping the future of digital employee experience, while taking action today. Dive into our wonderful collection of speakers, from across Australia and around the globe.
Learn more
Our 2023 speakers: