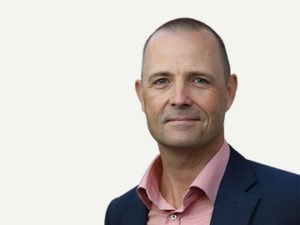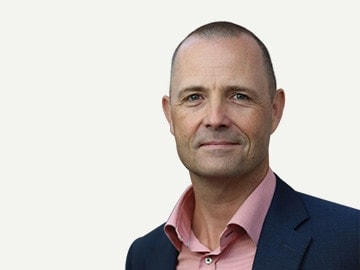 Cai Kjaer
SWOOP Analytics
Obtaining real meaning from your enterprise social measurement (with a few surprises along the way!)
Presentation from DEX 2018
Topic
See how organisations measure and improve engagement and collaboration with tools like Yammer and Facebook for work. Rather than just measuring likes and comments, understand how to evaluate true outcomes and locate the informal community leaders and influencers in your organisation. Cai will share the benefits different types of organisations are achieving , and how they are adapting for the future.
The session will cover:
results of collaboration patterns across different enterprises and within business units
an evidence-based look at gender equality and inclusion
how people connect in the digital world
Profile
Cai Kjaer is the co-founder/CEO of SWOOP Analytics and co-founder of Optimice. SWOOP is a leading enterprise social network analytics platform that uses data from Microsoft Yammer and Workplace by Facebook to help organisations and their people to become better collaborators.
Cai maps collaboration patterns within and between organisations. Also a highly experienced Organisational Change practitioner, he has led organisations through large and complex business transformation projects.
Photographs from DEX 2018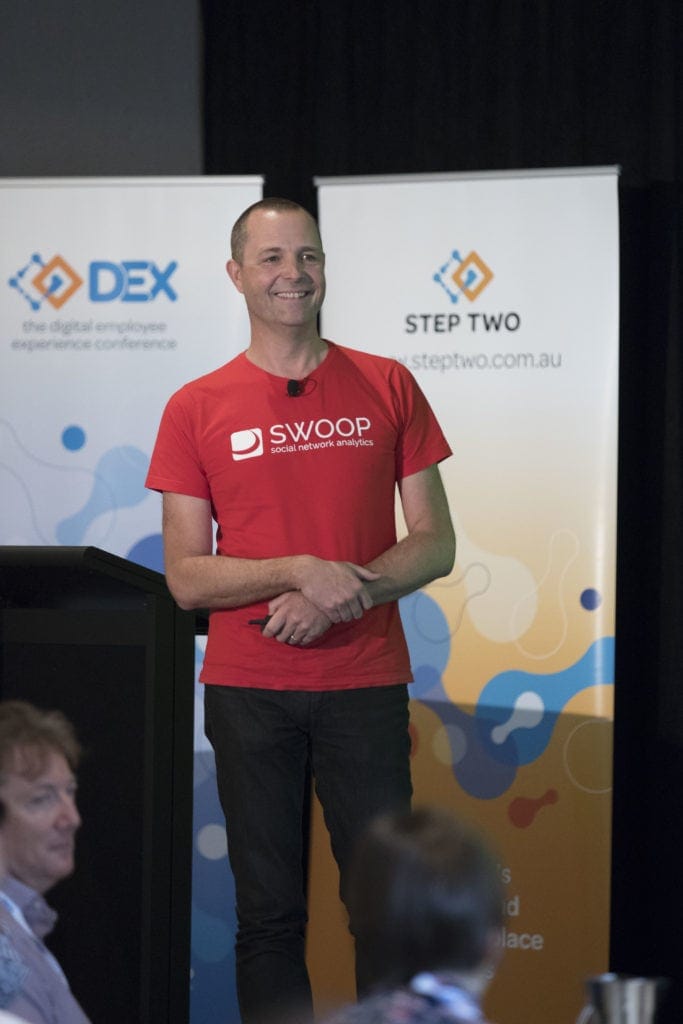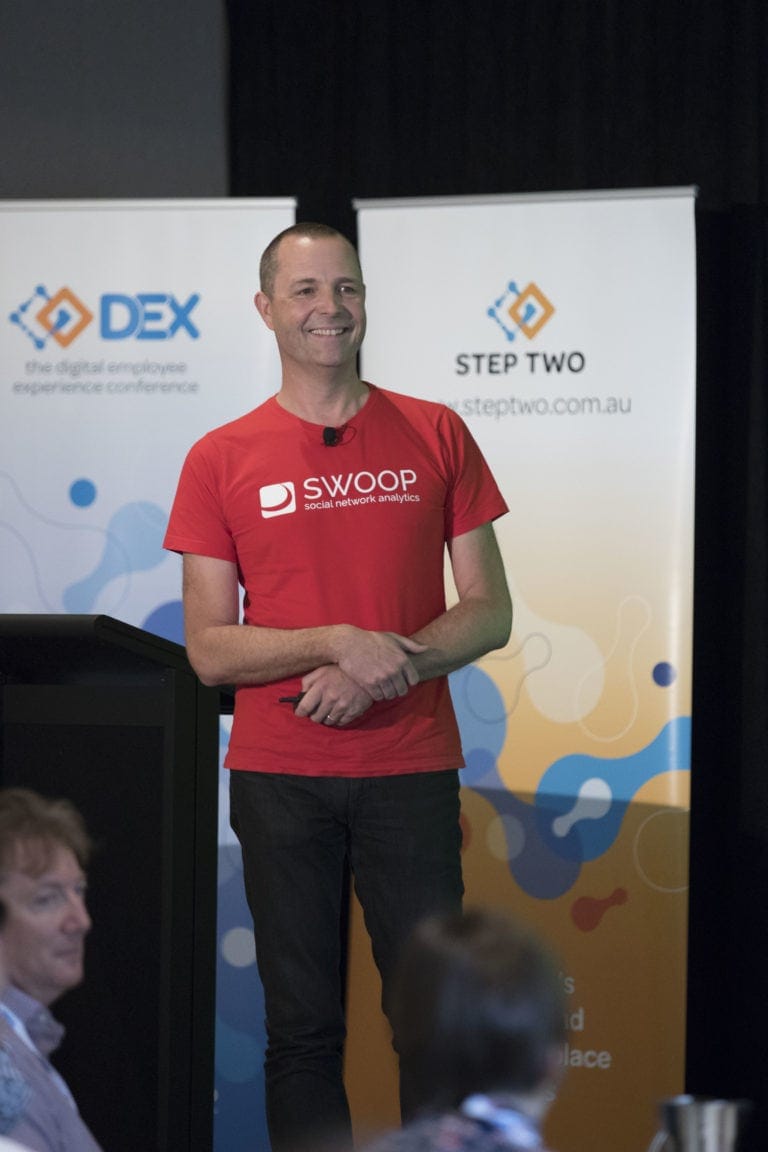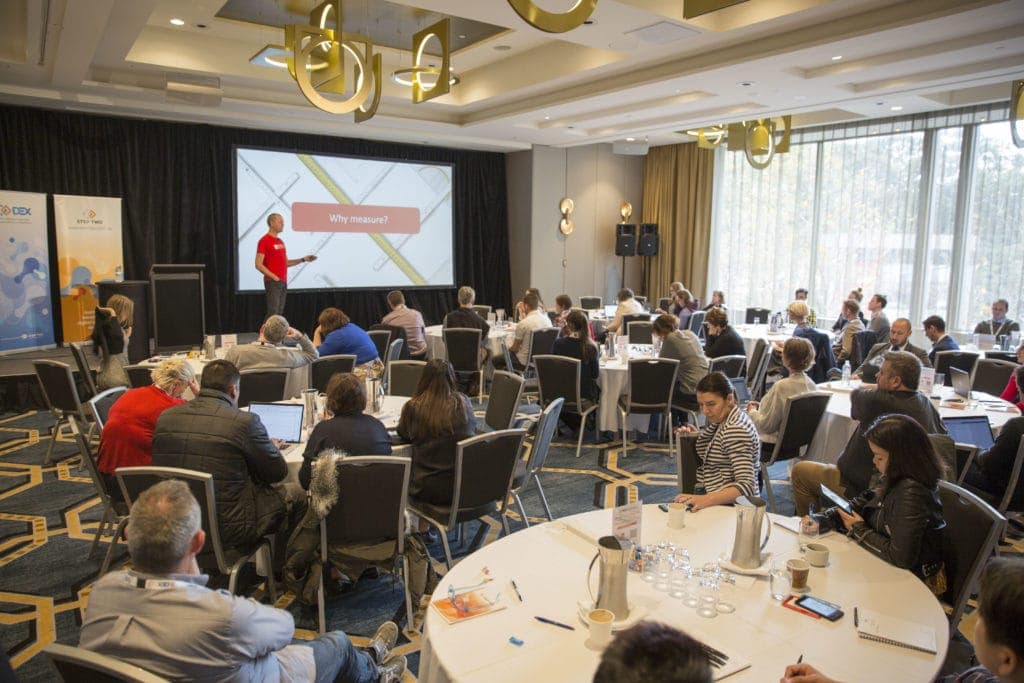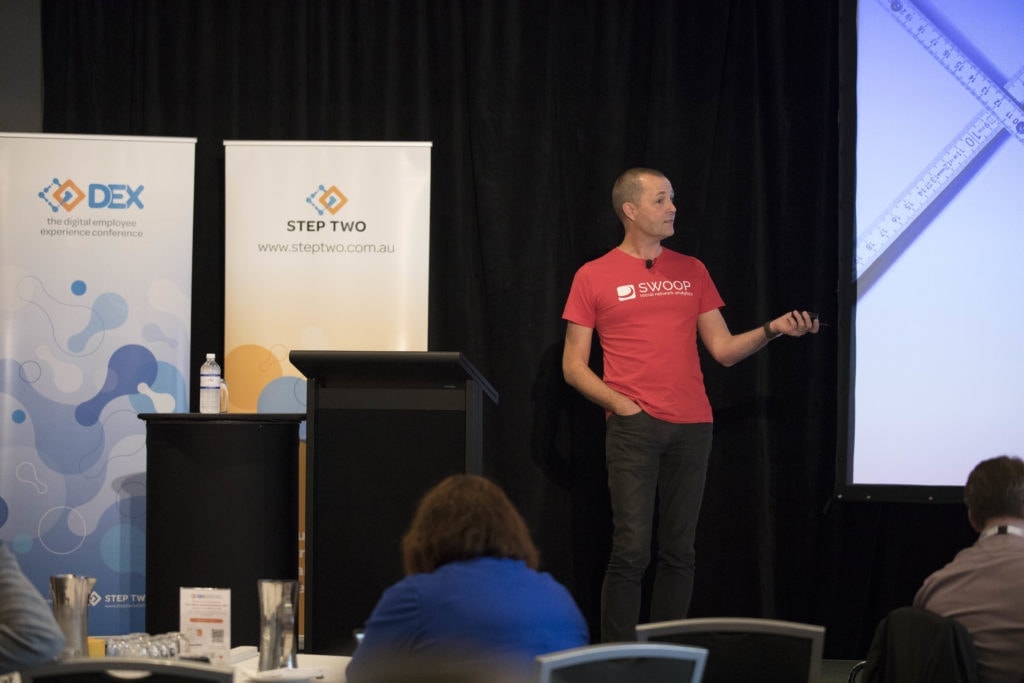 Produced by Step Two, DEX 2023 is all about shaping the future of digital employee experience, while taking action today. Dive into our wonderful collection of speakers, from across Australia and around the globe.
Learn more
Our 2023 speakers: