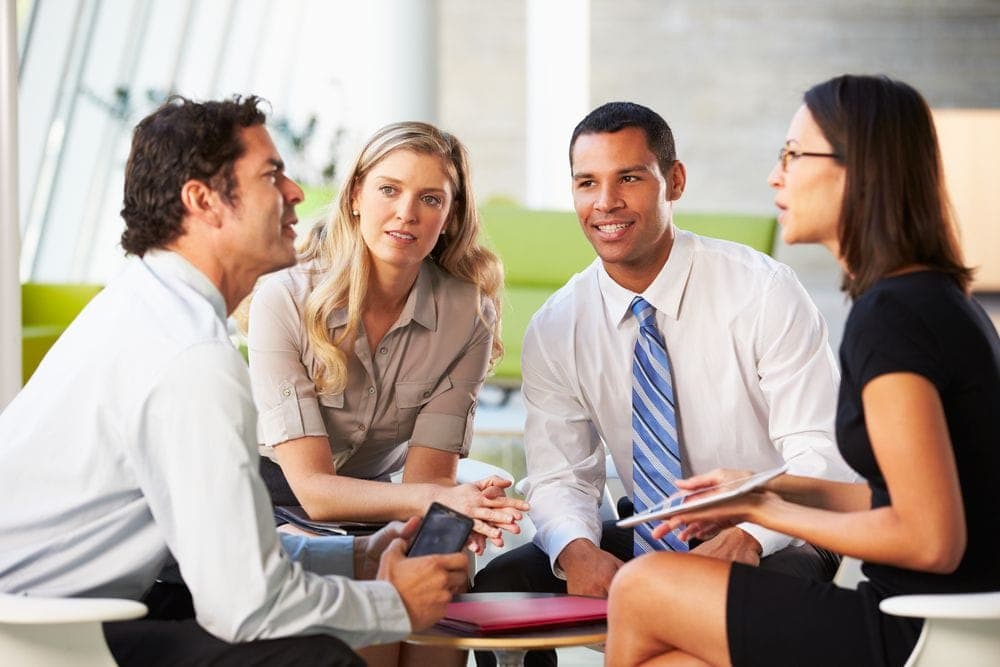 How ready is your organisation for social?

BEST PRACTICE ARTICLE
Filed under: Articles, Collaboration and social, Digital workplace, Intranets
There is no question that enterprise social and collaboration tools are sweeping through organisations.
Some organisations are actively seeking out new tools and capabilities, while others are finding themselves in possession of new functionality as a by-product of moving to a new intranet technology platform.
The use of social tools inside organisations is also being driven by outside factors, in particular the rise of platforms such as Facebook, Twitter, LinkedIn and Instagram (to name just a few).
In many quarters there is now a tangible sense that organisations as a whole are moving towards a fundamentally 'social' way of working.
Yet the on-the-ground reality is that organisations are moving at very different paces when it comes to social and collaborative tools.
Some are ready, rushing ahead, and seeing tremendous success. Others have tried and failed, and still more have yet to even explore the possibilities. (When the current intranet is in a mess, fixing the basics often comes before more 'fancy' functionality.)
Also overlooked is the huge differences in readiness within organisations. Leaders, stakeholders and staff must all be engaged and supportive, if social tools are to gain rapid and sustainable adoption.
This article outlines a simple activity that can be conducted within the intranet or project team to assess the organisation's readiness. It may also show that you don't know enough to be sure!
Neither too fast, or too slow
It is easy to become excited about the potential of social and collaboration tools. Conferences routinely feature case studies of hugely successful projects that energise an organisation's culture, or drive excellence in customer services.
The web is also filled with evangelists who preach that social tools will transform organisations, breaking through silos, and connecting staff in new ways.
All of this is true, but there is the danger that social tools can be deployed too fast, before the organisation is ready for the change.
The result can be pushback from senior leaders, resistance from stakeholders, and poor adoption by staff. In the worst case, this can 'poison' the organisation against social tools, preventing second or future attempts.
At the other extreme, organisations can be too slow in their adoption of collaboration approaches.
Even in relatively traditional and consensus-driven organisations, there are valuable opportunities to deliver small social features that can produce outsized results.
In some cases there may be untapped interest in social ways of working, but these are held back by intranet platforms that haven't changed in a decade or more.
The middle ground matches the deployment of social tools to the culture and readiness of the organisation.
By aiming to move the organisation forward by a step (rather than a leap), early adoption can allay fears, and demonstrate the greater benefits that can be gained.
This can be the starting point for an ongoing program of work, that steadily transforms working practices and behaviours.
Three key groups
To simplify the landscape within organisations, there are three main groups that play a role in social tool adoption and use:
Leaders, who set organisational strategies and priorities, and who must also be active supporters of social tools and changes in working practices.
Stakeholders, who own key business processes and systems, such as HR, and IT. These groups must be confident that social tools will improve, rather than break existing practices.
Staff, who must be active and engaged users of new social and collaborative tools. Again, they must be confident that the tools are valuable and productive.
No social project can flourish without the engagement and support of all three groups.
Without these groups' clear (and sustained) support, new capabilities can become mired in internal politics and competing priorities. They can also be killed by apathy, and the simple failure to adopt and use the new tools.
Is your organisation excited, apathetic or hostile?
How ready is your organisation?
At Step Two, our role is to help organisations plan and design new enterprise solutions, including collaborative and social tools. Agnostic about technology, our goal is to ensure success in these key areas.
The last two pages of this article share a simple activity that can be used to assess the readiness of the three key groups when it comes to new social and collaborative tools.
The purpose of this activity is to provide an early 'temperature check' of the organisation. The results may encourage quick deployment, or a pause while more research is done.
It may also highlight that the organisation is unready, apathetic or even resistant. With this knowledge, steps can be taken to prepare the organisation for social tools, and to plan projects accordingly. Either way, assessing the readiness of the organisation early on will help the team to take the best possible course of action.
The activity works as follows:
Gather together a group, consisting of the core team plus any other key stakeholders or participants.
Use the worksheet as the basis for structured discussions within the assembled group.
Within the boxes labelled 'emotions', list the words that best describe how each group feels about social and collaborative tools. There is a list at the end of the article, but feel free to use your own terms too.
Based on the words chosen, rank each group on a scale from -5 (hostile) through 0 (apathetic) to +5 (excited).
While some groups may have a clear preference for social tools (either positive or negative), other groups may have mixed feelings. There may also be variations within a group, depending on the specific stakeholders or staff. Note down all these variations on the work sheet.
If all groups are highly positive, get started into your project right away, and be ambitious!
If the answers are apathetic or hostile, a variety of strategies and approaches are listed later in the article.
Not sure? Time to do some research!
Not sure what the answers are?
Perhaps the most valuable outcome of the activity is "I'm not sure how these groups feel about social tools".
The most dangerous approach to social tools is to deploy them blindly into organisations, without a clear sense of the expected response, adoption and use. This is a classic 'roll of the dice', and is no way to run a successful project.
The answer, of course, is to conduct more research.
In the case of leaders and stakeholders, this may involve just organising some one-on-one meetings with key people to discuss organisational goals and technology objectives.
(If it seems impossible to engage with senior leaders directly, seek out key staff who are knowledgeable about their motivations, priorities and fears.)
In the case of staff, a targeted piece of needs analysis will quickly uncover key cultural information, along with a pile of other important insights. (See the previous article Conducting intranet needs analysis for details on how to do this research.)
These discussions and other research can be conducted in a matter of weeks, which is a small delay in the scheme of things. The result, however, is much greater certainty regarding the readiness of the organisation for social and collaborative tools.
Start by understanding the reasons for hostility to social
Approaches for hostile groups
Hostility is a major barrier to social adoption, and it may even prevent the project from getting off the ground if the resistance is coming from senior leaders.
Time and effort should therefore be allocated to directly addressing the hostility, before proceeding further.
There are many possible approaches that can be taken, including:
Understand their fears, and investigate the root causes. 'Putting yourself in the shoes' of others is a key starting point for every social project.
Reassure them, by showing them that the fears are unfounded. Real-world stories from other similar organisations is a particularly effective approach.
Address the risks, via the design of the technology, or in the way it's implemented and managed.
Change the project, in scope, speed or functionality, to avoid potential areas of conflict.
Talk to their peers and influencers, and use them to reassure fears and concerns.
Challenge their hostility, and bring issues out into the open where they can be addressed or mitigated.
Avoid them or work around them, leaving their involvement until a later point in the project.
Force use, by making it mandatory part of new working practices (use with caution!).
Bring them into the project, as turning around a former critic is a powerful message for the rest of the organisation.
Note that the mix of approaches used will depend on where the hostility is coming from: engaging with senior leaders, for example, is very different than connecting with staff.
Show staff the real benefits of adopting social practices
Approaches for apathetic groups
In most organisations, leaders, stakeholders and staff may be apathetic or uninterested, rather than directly hostile.
This is not surprising, as modern business environments are busy, and there is little time (or mental space) to explore new ways of working.
There are a number of approaches that can be taken to address apathy, including:
Communicate clearly about the project, ensuring there is widespread understanding of what will be delivered, and how it will help.
Outline the benefits, and show how the new tools will assist in daily working practices.
Educate them, either face-to-face or online, taking the time to help them actually use the new solutions.
Provide demonstrations and examples, making the initiative concrete, rather than abstract.
Design for simplicity, thereby removing barriers to adoption and use.
Integrate into existing practices, rather than launching the tools as a stand-alone initiative.
Engage them early, and involve them throughout the project, from initial design to eventual launch.
Start small, using early wins to grow support, interest and engagement.
Conclusion
Social and collaborative tools present a real opportunity for organisations. They can connect staff, streamline how they work, and ultimately deliver concrete benefits for organisations as a whole.
The challenge is to match the deployment of new capabilities with the readiness of the organisation. Go too fast, and resistance can kill projects. Go too slow, and opportunities are missed.
This article has outlined a simple activity that can help teams to assess the readiness of senior leaders, key stakeholders, and staff.
Use it at the outset of planning, and if it highlights knowledge gaps, immediately conduct research to plug them.
Then target efforts to groups in the organisation that are apathetic, or even hostile, to ensure that all staff are brought on the journey.
Worksheet 1: How ready is your organisation for social?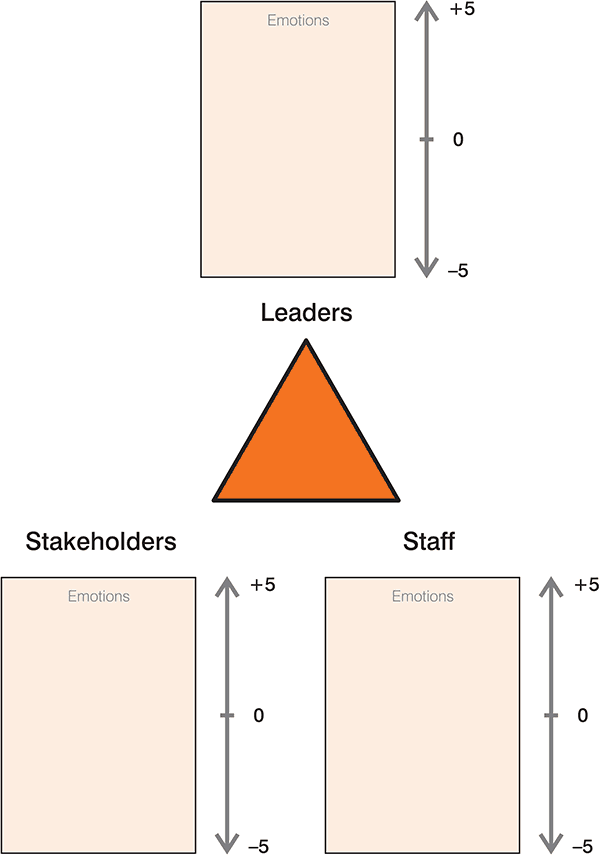 Worksheet 2: What words describe the emotions relating to social?
excited

disturbed

enthusiastic

ambitious

bewildered

curious

passive

craving

apathetic

thrilled

neglected

assumed

eager

confused

cold

delighted

unnoticed

distracted

dazed

disinterested

keen

bored

flustered

unconcerned

impatient

eager

opposed

undiscovered

wishful

puzzled

interested

hostile

indifferent