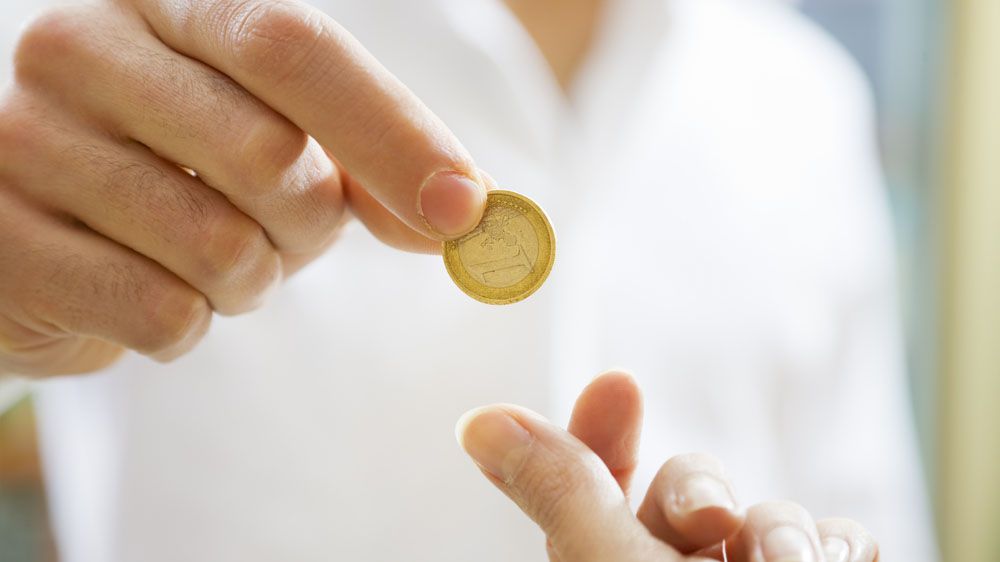 Three ways to improve the intranet with no money or IT support

BEST PRACTICE ARTICLE
Written by: Catherine Grenfell




Filed under: Articles, Intranets, Latest Features
We all have great ideas about what we could do if we win the lottery — buy a new house, travel the world — the possibilities are endless.  It's the same with the intranet — if we had unlimited money and IT support, the sky would be the limit. But coming back to reality, here are three ideas to make the intranet more useful for staff, and you can achieve them without money or IT support.
Build a 'new starters' page
On a new starter's first day at work, the intranet is their best friend. Make the experience positive for new starters and you have intranet champions from Day 1. No matter what their role or level in the organisation, new starters all have common questions, needs and issues.
Creating a page with useful content curated from other areas is a good starting point. When designing the page a good rule of thumb is to not overwhelm users, but to lead them through with logical placement of content. Some content to consider:
in-house induction resources
information about who's who (eg, staff directories)
how to set up initial systems (eg, voicemail)
how to order equipment (eg, mobile phones)
company social groups (eg, bike riders club)
pay dates
career path resources
Find out more detail on how to design a new starter page in an earlier article, Designing intranet role pages.
Help a new starter with your #induction page and create an #intranet champion for life
Make it easier to access other systems
Most organisations are a myriad of systems to navigate. What do I use? Where do I get access? How does it work? These are common questions. We would all like to transition to a digital workplace with the intranet as the starting point for everything. Providing a pathway to organisational systems is an important stepping stone along the way. You can make a start without money and IT resources.
This can be a simple list of links, or a more nuanced list that provides each system name, common name, and a visual indicator of what happens when the link is clicked. Many great intranets have a section for all the different systems that can be accessed in an organisation. Some of the common content on each system page may include:
a link to the system
information on how to get access
help contacts
user guides
system owners
Minimise the nightmare of getting access to systems in your organisation using your #intranet
Find out more about what to consider when designing system pages in an earlier article, Integrating applications into the intranet.
Curate external content
Today we have so many streams of information pouring into our lives it is hard to keep up. Staff with an awareness of how their organisation is viewed externally are better informed when dealing with customers. It is increasingly clear that positive changes can occur within an organisation once staff are more openly exposed to what is being said about the organisation externally.
External content can be curated in various ways, and Twitter feeds on home pages have become popular. Organisations with a strong external presence may have a specific news area, even highlighting which external content has the most comments or shares. Design decisions will be dependent on the amount of content to be curated, which may lead to tab-or grid-based interfaces. Examples of content that can be included are:
press releases from the organisation
social media content such as Facebook threads or Twitter posts
news articles about the organisation
opinion pieces by experts within the organisation or field
product launches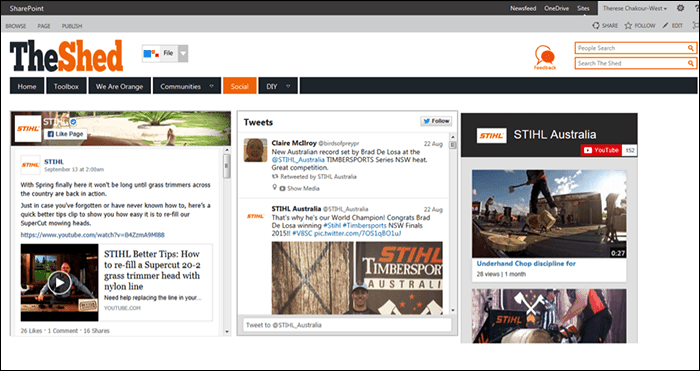 Better informed staff make better decisions, and the #intranet can help
Even if resources are tight, intranet teams can continue to improve their intranets, and make them more useful to staff. Showing what you can do on a shoestring can even be a proof-of-concept for that big project's business case. So don't let a lack of resources get in the way of creative intranet solutions.