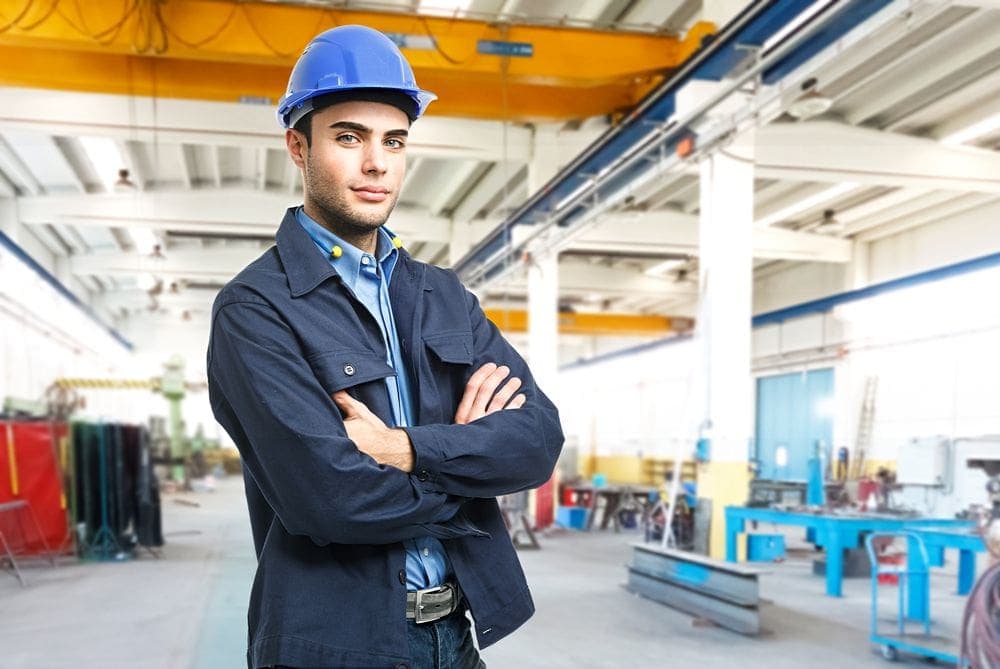 Designing intranet role pages

BEST PRACTICE ARTICLE
Written by: Catherine Grenfell




Filed under: Articles, Content management, Intranets, Usability
Intranets by their very nature serve many different audiences, reaching many different staff members across departments, organisations and even continents. It can be quite challenging to cover all the needs of staff, whose roles vary from process-driven jobs with set tasks to specialist expertise in unique positions. While personalising content might be an option, this is not practical in many organisations with technology and/or profiling constraints.
One strategy is to deliver role pages that curate content from across the intranet to serve specific job roles.
There are roles within any organisation that are common to many different parts of the organisation. The tools and resources necessary for these jobs are similar even if they are based in different departments or locations. For example, line managers exist in most organisations. They all need access to performance management tools, staff reports and recruitment. Some organisations also have generic roles across different departments, such as:
engineers
maths teachers
personal assistants
analysts
drivers
retail sales staff
Focusing on delivering resources for these generic roles can be a great way to address the needs of specific groups. The first step is understanding the role, then curating common content and in some cases sharing tools and collaboration spaces.
Focus on individual roles to provide unique value
Common job roles
The most common role page that exists on many intranets is the new starter page. This kind of page can be very effective in supporting staff to navigate their way through the organisation in the first few months.
Common elements of a new starter role page provide access to:
ordering equipment
organisational charts
acronym finders
employment policies
access to collaboration tools and systems
Pages for new starters are an excellent way to build trust and credibility in the intranet among all new staff from their first day.
Working towards role-based pages
Role pages can provide a way to evolve the intranet and provide more staff-specific content. They challenge the default setting of organisation-wide solutions and focus on specific staff, targeting specific needs.
Providing a path to information based on roles can be addressed in three stages:
research – understanding the needs of the roles
design – creating a workable solution
launch – building awareness among staff
Each role page will need an owner, either within the intranet team or in another business area. An ideal person is one who understands the target role and has a commitment to sharing. Ideally this person would be involved from the outset and then take over responsibility for continued evolution of the pages and building usage.
Research techniques
To deliver an effective role page, the common information needs of the role must be established. This can be done in a variety of ways through interviews with staff, site analytics and knowledge of information systems, including the intranet, within the organisation.
Good questions to ask include:
What is your job role?
What are the main activities that make up your job?
Who do you communicate most frequently with on work matters?
Do you have policies or guidelines for your work?
How do you get access to these?
What information do you rely on during a normal working day?
Where do you obtain this information?
Find more detail on how to conduct these interviews in an earlier article, Conducting intranet needs analysis.
At a minimum, this research should deliver a list of relevant content and page elements for the role. A thorough piece of research could lead to a richer result and enable the team to create a persona for the role.
Personas are archetypes for a particular role and focus on goals and characteristics. They can help ensure that the eventual design matches the needs of the user and not the thoughts of the designer.
More detail on personas is available in an earlier article, An introduction to personas and how to create them.
The needs of the role come first
Design fundamentals
The basic layout of a targeted role page will provide access to a range of information specific to the role, including:
content
tools
social feeds
collaboration spaces
calendars
Most designs will follow the structure of landing pages already on your intranet and focus on positioning navigation elements in a useful way.
The key technique to structure the individual elements into some kind of logical arrangement is card sorting. This is an excellent technique for understanding the thinking of staff, rather than being swayed by personal bias in the design process.
Design the page for staff, not for the intranet team
Start with card sorting
Card sorting is a hands-on activity where the title of each element is written on an index card. Then exercises are run where staff group the cards into logical order, giving each group a descriptive title. Online solutions can also be used, with differences outlined in an earlier article, Card sorting: online versus offline.
For a full rundown on card sorting, read the Definitive guide to card sorting:
boxesandarrows.com/card-sorting-a-definitive-guide/
Card sorting is also described in the book Designing intranets: creating sites that work.
With insights into item groupings from card sorting, the page design can be undertaken. The goal is for staff to be able to find the information they need. Keep these three principles in mind.
Balance – ensuring elements are equal on the page with a pleasing aesthetic and no unintended elements dominate the page. For example, avoid a glaring red calendar that draws the eye and reduces the importance of other page elements.
Proximity – linking logical elements together. For example, it may be effective to create a close spatial relationship between related tools.
Alignment – placing page elements in a way that allows the eye to quickly establish the order of the page. For example, creating a visual connection between headings and elements.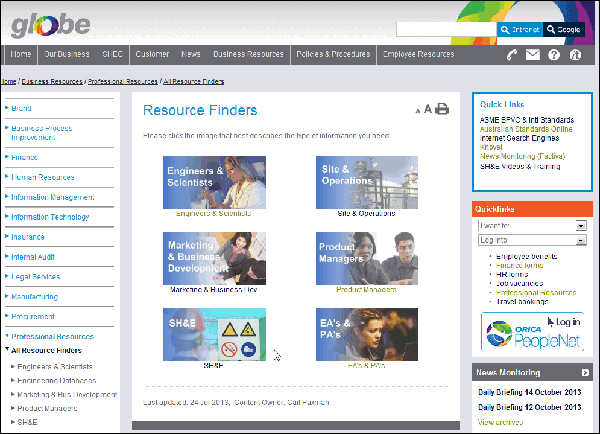 End with testing
The final step in design is testing. Showing a page to a few people and asking them what they think is not useful testing, but a full-blown usability study for a new page would be overkill.
Some simple scenario testing would be most effective, focusing on one or two key tasks relating to the page content. For example, a number of potential users could be asked a specific question about using the page, such as "how would you buy a mobile phone?".
The most important factor will be to test the page with the staff who will ultimately use the page. Like it or not, staff will base some of their assessment on the aesthetics, and a harmonious layout will allow staff to focus on the task at hand.
Launch and promotion
The role page is researched, designed and built but how will the right staff know the page exists? Methods for launching new content pages depend on an organisation's existing communication channels. However as the page is for a focused group of people, a targeted communication could work best.
Some ideas that have worked well in other organisations include:
creating a permanent link for new starters and managers from the home page
leaving a chocolate on the desks of relevant staff with a note inviting them to take a break and check out the new page
advertising the new pages on existing collaboration sites
running a 'find the page' competition on existing social tools, like Yammer
publishing a human interest story on the corporate news channel, for example, profiling an engineer with a link to the new engineers' page
It is essential to promote the existence of role pages, to drive interest and acceptance.
Summary
Role pages can be useful in satisfying the needs of particular groups of staff. This type of page can be achieved with only a few days effort and is an opportunity to improve the intranet without the need for developer resources or funding. These pages can be simple steps along the way to a more crafted intranet. What is learnt about roles, needs and behaviours of staff when crafting these pages is vital for the intranet team.