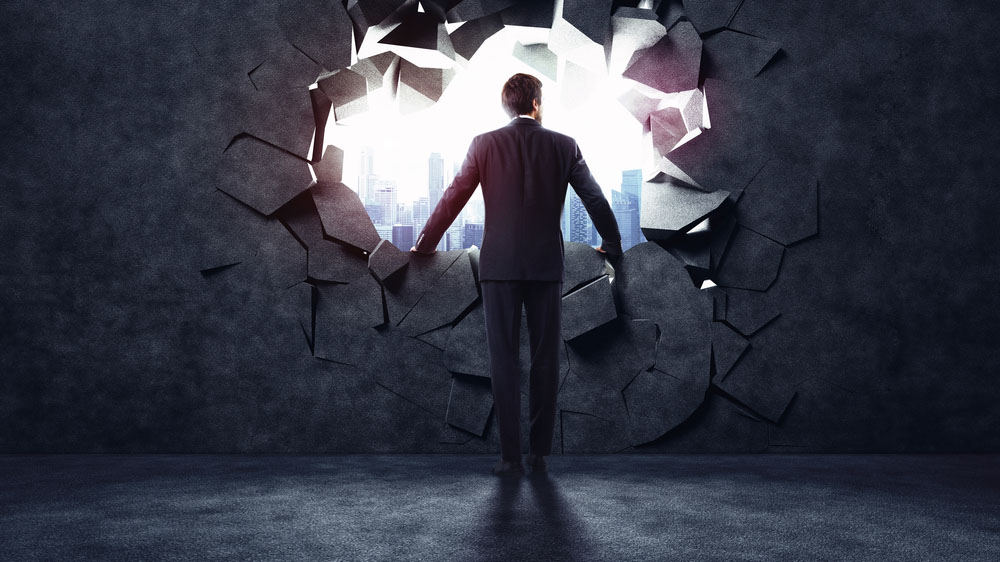 What flexible working breaks, and how digital will help

BEST PRACTICE ARTICLE
Filed under: Digital workplace, Latest Features
The physical workplace is changing, sometimes quickly, other times slowly. It's clear that most organisations are heading towards some version of flexible working (activity-based working, hot desking, hoteling, workplace of the future, etc).
This offers new and better ways of getting work done, in a way that matches the particular task at hand. It can also foster collaboration, and the creation of new cross-organisational connections.
Flexible working does, however, generate a whole new set of problems and challenges. Things that were working, like face-to-face interactions, are broken. Workplace behaviours and norms have also yet to catch up with the modern workplace.
Thankfully the digital workplace can help to fill the gaps, as well as championing the wholesale shift to the workplace of the future.
But let's start with the potential problems.
Unusable flexibility?
It's clear from the photo above that not all architects and interior designers have the real-world needs of staff in mind. While this is just a proof-of-concept designed to explore the far edges of flexible working, it shows that 'different' is not automatically better.
Staff weren't happy squeezed into ever-shrinking cubicles, but neither were they overjoyed by noisy open-plan offices. Flexible working needs to tread a careful line that takes the best of all worlds, matching a wide range of working behaviours.
While the best flexible working projects are informed by data and user research, many more will miss the mark. The danger is that new workplaces, even when expensively designed and built, may end up reducing staff engagement, productivity and satisfaction.
Out of sight, out of mind?
While working from home (or in a local cafe) may better suit staff, there is a very real danger that their career may suffer. Research by London Business School used scenarios to judge the impact of remote working, find that, regardless of the quality of the staff members' work, managers involved in the study rated those at the office to be more dependable and industrious.
One worker interviewed for the study talked about how a boss in crisis mode is likely to be unconsciously annoyed if an employee isn't present during a high-pressure moment. "It's kind of irritating to them if you're not immediately available," the worker said. "Because they're in crisis mode they may not even really remember what it was that irritated them, but they've just got this feeling that you're unreliable or something."
A study in a large Chinese travel agency also found a negative impact on promotion rates.
Productivity costs?
Even within a single building, the loss of assigned desks can lead to teams being broken apart physically.
In one organisation we talked with, the manager of an IT team talked about arriving very early each morning to "capture" a group of desks for his team. He would then go to a set of nearby lockers to lug across a second monitor for each desk, something that wasn't provided as standard. He, or one of his team, did this every morning.
Another major financial firm encouraged staff to "dob in" their coworkers who used the same desk each day, as part of their pilot of activity-based working. The only thing missing from the signs posted on walls was retro WWII imagery.
We also have to ask why organisations such as Yahoo and Google have banned working from home, citing its impact on culture and productivity (who should be driving flexible working, if not these digital leaders?).
Loss of interactions?
When teams are sitting together, they take for granted the thousands of micro-interactions that take place each day.
These might range from asking about the weather and organising lunch, through to checking on client details or discussing the current project.
All of these can take place because the team is physically adjacent, and by default this goes away when staff are scattered across a floor or building.
This can impact the degree of social cohesion, and therefore staff engagement. It may also make it harder to get work done.
The digital workplace fixes things
Staff don't need to feel isolated and lost in the new era of flexible working. By establishing a rich digital experience, changes to the physical workplace can be positive and productive.
Organisations should take a number of digital steps to make the most of flexible working:
Engage staff from the outset, using the full complement of digital tools. Intranet news with comments provides a simple two-way mechanism to give staff a voice. Collaboration and social tools allow for deeper interactions. Use the disruptive changes as a unique opportunity to demonstrate the value of online collaboration.
Put the staff directory at the heart of changes, strengthening its role as a core productivity tool. Add staff availability and show their location (today) on a map. Use rich information about staff to encourage and foster collaboration.
Establish a digital 'back channel', in addition to more structured collaboration spaces. Staff should be encouraged to use this within their team for all the day-to-day micro-interactions, including those for purely 'social' purposes (see What intranet teams should know about Slack, as an example of the sort of technology that's needed).
Deliver a full suite of mobile capabilities, in a simple and coherent way. This must go beyond a disjointed set of apps, and the selected mobile functionality offered by software vendors (see Five layers of enterprise mobile design for more on this).
Provide training and support to help staff use (unfamiliar) collaboration and social tools in productive ways. Few organisations have done this to date, and the shift to flexible working provides a new impetus.
Champion new working practices, to ensure that remote staff feel every bit as present as those sitting in the office. This will involve a shift to greater online interactions, such as 'working out loud', and other similar approaches.
Establish a strong digital workplace strategy that explicitly supports changes to the physical workplace (see Digital team, meet the real estate function).
Flexible working, in all its incarnations, represents a generational shift in how we work. This is the time for the digital workplace to also step forward, and to deliver a sea-change in online tools and interactions.
Together, changes to the physical and digital workplace will deliver a delightful and productive experience for staff. Let's make sure the two work together, to minimise issues and maximise outcomes.
At Step Two, we've spent the last 19 years delivering uniquely useful approaches to workplace strategies and solutions, and we're optimistic about where things are heading.
Get in touch if you need to create a robust digital workplace strategy in your organisation, to complement coming physical changes.