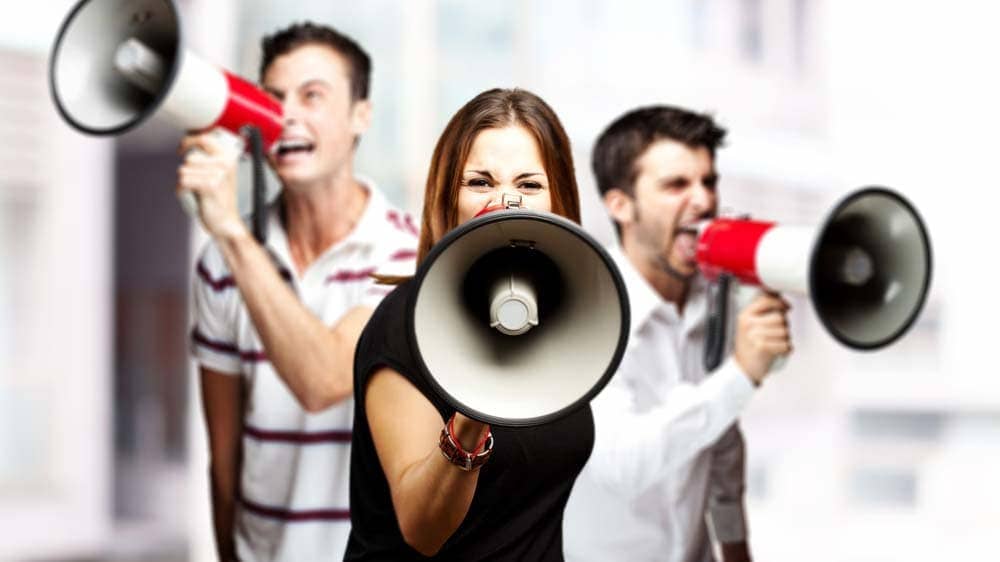 Delivering great internal communications in an omni-channel environment

BEST PRACTICE ARTICLE
Filed under: Intranets, Latest Features
The modern digital workplace comes with a fantastic tool set for communicators. Internal Communications staff have many options at their fingertips, with a plethora of digital channels, each with their own characteristics and nuances. From video to social networks to mobile apps to digital signage, each channel has its own particular strengths. Usually at the centre is the intranet, an omni-channel environment in its own right which carries multiple messaging formats.
The digital workplace presents exciting opportunities for internal communicators to:
deliver more targeted and therefore more effective messages
turn one-way corporate communications with limited value into two-way dialog with far greater impact
reach staff on the frontline or not based in offices
deliver leadership communications which are more personal and impactful
open up the opportunity for communications to a far wider group, even all employees
measure the effectiveness of messages with greater precision
Mastering these tools comes with some challenges, but many digital communicators are actively pushing the boundaries, being inventive and adopting new practices.
To take advantage of this new world and seize the opportunities of an omni-channel environment, internal communicators should adopt a number of headline approaches and associated tactics.
Target audiences and manage channels
With a wide choice of channels available there's an excellent opportunity to play to the strengths of each channel, and use them to target different sections of your workforce. This approach can be powerful when applied to a highly diverse workforce.
Successful audience targeting requires some central control, putting consistent processes in place. Having a more standardised approach means local communicators can also leverage successful approaches and best practices applied from the centre.
To ensure communications are purposeful and relevant to all sections of your workforce, develop audience personas which detail characteristics, needs and behaviour. Personas are fantastic for effective messaging and driving consistency and can be used to plan strategy, campaigns and content.
Next map out the channels within your digital communications landscape. Document the purpose, strengths and weaknesses, associated processes and ownership of each channel.
From this, develop a digital communications framework which links channels, messages and audiences. This should establish the best channel to use for which purpose and which audience. Even if this framework is relatively simple, it will help communicators to plan their activities. It can also feed into the structure for essential tools, such as editorial or campaign calendars, which help coordinate messaging and avoid duplication.
Address global and local
Internal communications teams in global organisations face the challenge of delivering targeted content to each individual. Personalisation is an effective way to achieve relevant messaging. Based on their profile, an individual employee may see content targeted to their country, location, function, division or role. Some content may be in local languages.
Personalisation is powerful but it needs to be actively managed:
Ensure the data about each individual that defines the selection of content is correct and, ideally, sourced from your central HR system.
Establish clear responsibilities for location, function or role-specific content.
Train local communicators and provide access to documented standards and guidance, covering which channel to use and expected frequency of content.
Reinforce standards using publishing templates for news.
Regularly monitor the balance of content being produced and take action if necessary.
Establish a metrics strategy
Having more digital channels in play creates opportunities to use analytics to drive continuous improvement. Analytics should be a core part of your communications, digital or intranet strategy and the numbers you report should be based on your strategic aims. Reporting progress on these will reflect deeper value and also resonate with stakeholders.
A metrics strategy should also detail process and ownership. Identify the person responsible and have a clear process for reporting. Most importantly, ensure there is a regular process for reviewing and learning from the numbers, and that appropriate actions are then taken. You will then have a solid base from which to experiment and improve communications.
Use social tools to enhance communication
Social tools within the enterprise provide a key opportunity for internal communicators to amplify messages and drive dialog. Teams need to master the most effective ways to use these tools in their own organisations.
Allowing comments, likes and shares on news and content helps drive transparency, dialog and engagement. It can change the tone of communications, particularly from leaders, so they are more informal and deliberately seek interaction. Evidence of interaction can also amplify messages so other employees take notice.
Using elements such as hashtags and activity streams can also ensure items have a wider reach and longer life, as they filter through to different groups.
Internal communicators may find themselves responsible for the enterprise social network. Learning new skills, such as community management, and leading by example in using social tools will help drive adoption and enhance communication.
Shift to 'everybody as a publisher'
Social tools also give an opportunity for employees to have their voices heard, sometimes for the first time. This is a fantastic opportunity to drive engagement. Internal communicators can encourage employee contributions in a variety of ways, from curating blogs to spotlighting contributions to even opening up intranet news to a wider group.
Shifting to a model where everybody is a publisher does require a different mindset. Some central control needs to be relinquished, but from there internal communicators can then play a crucial role in helping employees and groups to communicate in the best way. Establishing best practice guidelines, designing templates, advising and consulting internally and coaching senior management are all key activities.
Raise digital communication capabilities across the organisation
Reflected in all of the above approaches is a drive to put more digital communication capabilities in the hands of employees and local communicators.
To give your efforts credibility and a firm foundation ensure you have the right level of knowledge and expertise to lead in this area. Plug any gaps, undergo training and get the confidence to support non-communicators through the company.
Deliver great internal communications
Digital workplace communications are complex, but they're also exciting. With a little organisation, a good knowledge of audiences and channels, new skills and the right mindset it's possible to deliver fantastic internal communications. In time, they will help produce and support a more engaged workforce.