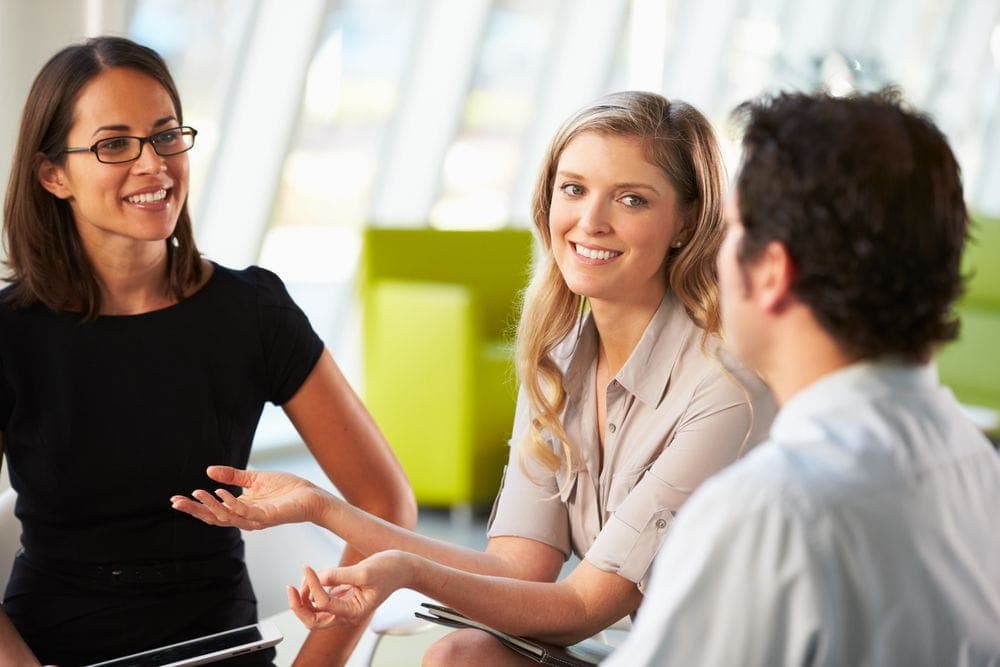 Five fundamental capabilities of social intranets

BEST PRACTICE ARTICLE
Filed under: Articles, Collaboration and social, Digital workplace, Intranets
What's the difference between a 'traditional intranet' and a 'social intranet'? While seemingly a straightforward question, the continual and rapid evolution of social software means the details are an ongoing debate.
It's clear, though, that regardless of the category of software or whatever the latest buzzword may be to describe 'enterprise social tools', several aspects are here to stay.
This article introduces a new model, that outlines five fundamental capabilities of social intranets. It's designed to help highlight the concepts and practical feature sets of social intranets, which are summarised as:
social networking
collaboration spaces
document collaboration
ideation and problem solving
social on mobile
Depending on the organisation, each of these these capabilities will have varying levels of desirability, priority and feasibility.
Typically, one or more capability is already in place, whether it's part of legacy software, experimentation with various applications, or a feature of a new product or platform. Also typically, organisations do not embrace all five of these capabilities when discussing 'enterprise social'.
Yet, when considered strategically, and combined, they can make for incredibly powerful and productive digital working environments. Each capability is described in more detail below.
Social intranets provide a mix of valuable functionality
1. Social networking
At the basic level, online social networking interactions – status updates and comments, likes, follows and more – are the essence of social intranets. Features and common use- cases include commenting on news, topic-based discussions and activity streams on homepages and elsewhere.
It's all about people, and sharing our ideas and actions, our place of business and the work we do. In terms of benefits, an enterprise social network's value is in uncovering opportunities for better ways of working, facilitating faster and wider-reaching business discussions, and connecting with people who share common interests.
At a more advanced level, social networking can become the glue not just across the intranet, but for transactional business systems too. Project management, document management and customer relationship management systems, together with business intelligence capabilities and more can be intertwined with the 'social layer', with the potential of providing better cross-function and cross-system visibility and insights.
2. Collaboration spaces
Collaboration spaces help staff work together, whether in a project, team or division.
At a basic level, these spaces are used for storing documents, shared calendars and to-do lists. They also now commonly include social networking features, which can help to change their dynamic from a dusty 'project dumping ground' to something altogether more appealing.
Project spaces have proved to be particularly effective across a wide range of organisations, replacing email interactions and clunky network drives.
Looser common interest spaces allow for discussions around a single topic or set of topics, whether it's technology, economics or even football.
In a social intranet, collaboration spaces are enhanced to provide highly interactive, integrated tools, wrapped up in easy-to-use interfaces that adhere to familiar web conventions.
Taking a strategic approach, the example in Figure 1 is from Australian property group Stockland, which implemented collaboration spaces called 'Circles'. These superseded the existing SharePoint Teamsite environment, which was unloved.
To enable and encourage participation in discussions from any part of the business, Circles were open and accessible by default. This is a step on the road to openness and collaboration being part of the way an organisation works.
3. Document collaboration
Working on a document (or set of documents) within a group isn't easy. The difficulties of emailing files, managing changes and tracking versions quickly leads to confusion and mistakes.
In contrast, online document collaboration enables easy creation, sharing and authoring of documents. It also provides access to these files from anywhere.
Cumbersome 'track changes' is replaced by seamless version control. Annotations and tasks are easily added and actioned.
More advanced tools, such as Google Drive, Microsoft's Office 'web apps' and even Yammer to some extent, allow multiple authors to write and edit the same document, spreadsheet or presentation simultaneously. This can massively speed up the creation and task completion process and it takes collaboration to the next level. When people first experience this capability in particular and see their own cursor, plus those of their colleagues, pinging around a document and text appearing in real time, it can be a near magical experience, so far removed and improved is it from the clunky status quo.
Document collaboration adds a truly compelling dimension to online productivity, and it makes a social intranet a day-to-day work tool.
4. Ideation and problem solving
Many problems can be solved by posing the right questions to the right people.
At a basic level, social intranets can provide an online platform for raising questions, making suggestions, finding expertise, sharing experiences and solving problems.
By using online social networks, social intranets allow this activity to cross organisational and geographic boundaries, providing new solutions to old problems. It's a capability that can also be much loved by employees who aren't based in a main office, or even in an office at all. The very act of asking for help is streamlined and the reach of the question amplified.
In Figure 3, airline transaction systems company Sabre retains the crown for one of the most successful problem-solving examples. Via smart directing to experts, questions submitted to 'Sabre Town' are typically answered within 24 hours, and many are answered within the hour.
Full 'ideation' solutions go a step beyond reactive problem solving to provide a new take on online suggestion boxes. Ideation solutions are typically replete with ratings, voting, senior leadership engagement and a process for implementing the solutions provided. The best examples of ideation solutions are those that stick to 'problem solving with a purpose'. Far from being open-ended, they present specific challenges, large or small, for employees to swarm over and contribute suggestions.
Such innovation sessions or 'online jams' across an entire business were pioneered at IBM and have subsequently been used at global companies to develop new products, directions, strategies and multi-million-dollar savings programs.
5. Social on mobile
Staff are under increasing pressure to 'do more with less' yet few organisations really provide the tools to enable their staff to be more productive.
Similarly, staff themselves are increasingly expecting to be productive and have access to corporate information and tools wherever they are, whether at their desk, in meeting rooms, on the train, or at home.
Now, powerful, easy to use mobile capabilities can meet these demands. And so, as social and collaborative features become an integral part of intranets, they must be made available on employees' mobile devices.
At a basic level, mobile access allows an immediate opportunity to share a thought, link, file or photo with colleagues.
As shown in Figure 4 with Yammer, being able to monitor social activity while on the move also allows staff to keep track of what's happening, and to respond or comment.
When coupled with other key features noted already, including document collaboration across smartphone and tablet (typically regardless of browser or operating system), being a genuine mobile employee is possible.
Meeting the challenge head on
Incredible social intranets are compelling and they're now more common, yet even with the level of capability outlined in this article, success is not a case of just flicking the switch.
A successful social intranet will have a clear purpose, strategy, success metrics, and a high-quality user experience across all types of device.
Success also requires foresight and development, good management at a content and community level and a constant drive for improvement at the capability, business support and experience design levels. When approached and executed correctly, such sites can become truly essential, and positively reflect the very culture, capability and objectives of their organisation.