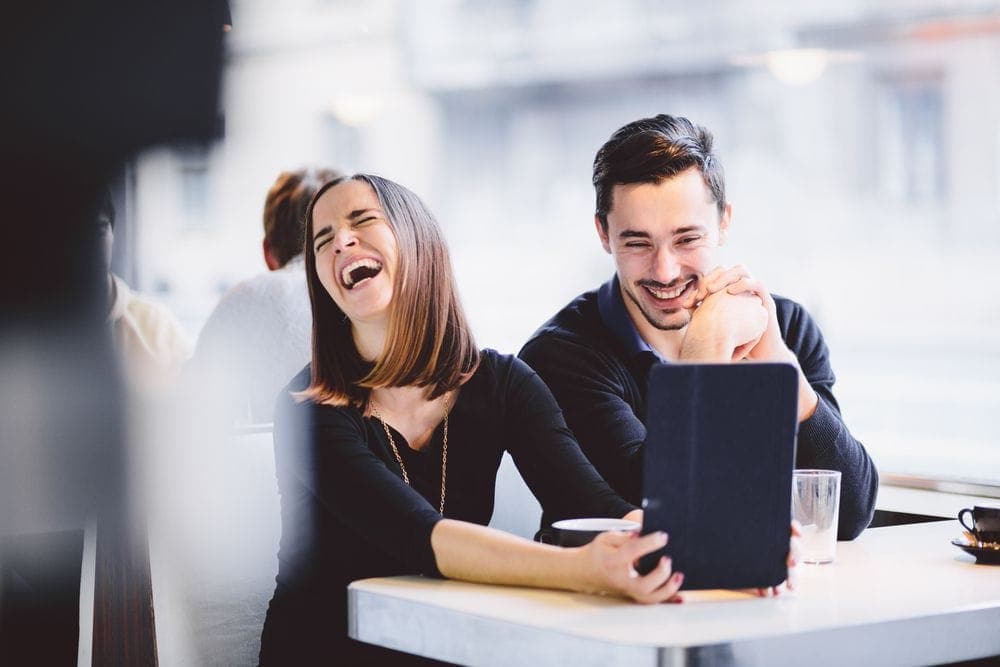 Fun on the intranet

BEST PRACTICE ARTICLE
Written by: Catherine Grenfell




Filed under: Articles, Intranets
Intranets vary greatly across organisations, with some focusing on communication, and others on task-related activities. Many are a mixture of both. In all intranets there is an opportunity to have an element of fun.
Large or small, organisations are made of people who have interests and personalities beyond their work activities. Recognising this, the intranet doesn't have to be serious all the time. Including some fun can send a message that this organisation is a great place to work.
Generally we speak about five key purposes for an intranet: content, communication, collaboration, activity and culture. Intranets play a valuable role in reinforcing the existing culture of an organisation, or alternatively in supporting cultural change. The fun element can subtly contribute to improving culture.
Having a sense of humour at Vancity
Vancity is the largest credit union in Canada and its entry in 2011 Intranet Innovation Awards was commended. For this organisation, employee engagement is a key driver within the business and is measured annually. One of the fun elements on its intranet is the 'Find-o-meter' that asks staff to rate their search results in a cheeky, casual way. The options were deliberately written and resonated well with staff:
Awesome: It's like you read my mind!
Okay: But Google still kicks our butt
Yikes: Not even close! Waaaaaay off
Many other options for fun
Some other fun, cultural options to consider including on an intranet are:
Staff or team interviews — insights into other people are always among the most popular content on intranets. Work-based information is relevant but curiosity is often piqued by the unknown, such as the boss's ukelele playing. At Lonely Planet Australia they interview new staff about their travels, a topic of obvious interest to most staff.
Sport — sporting events bring a lot of excitement to many people's lives and this positive energy can be harnessed by incorporating elements into the intranet. It could be a leader board for the football tipping competition or a competition to nominate gold medals per country in the Olympics.
Quotes — a quote of the day on the home page that will make staff stop and think or smile. For example, "Great minds discuss ideas; average minds discuss events; small minds discuss people." Eleanor Roosevelt
Recipes — everyone eats and many people like to cook. A weekly recipe might be the winner for your organisation.
Buying and selling — the ability to trade goods has been popular on intranets for many years. Intranet buy/sell pages are used for everything from trading second-hand goods to finding share accommodation.
Photos — a powerful way to freshen and enliven any intranet. Some organisations have photo competitions for staff. NSW Workcover, a state-based authority responsible for workplace safety, ran a public campaign called 'get home safe'. Staff were invited to submit photos of what they went home for, including their pets, children and hobbies, which were displayed on the intranet home page. Others have competitions based around related topics: for example, rivers at a water supply organisation.
Polls — many intranets (and websites) have polls, but they generally stick to relevant business-based topics. Some organisations have more quirky topics like 'which tropical island would you like to visit?' or 'what type of phone do you use – iphone, android or clunker?
This is not an article to advocate streaming the latest youtube videos about LOLcats on the home page. However, relevant fun can be a great addition to any intranet, and can help nudge organisational culture in subtle but effective ways, as well as improving staff engagement and perceptions of the intranet.