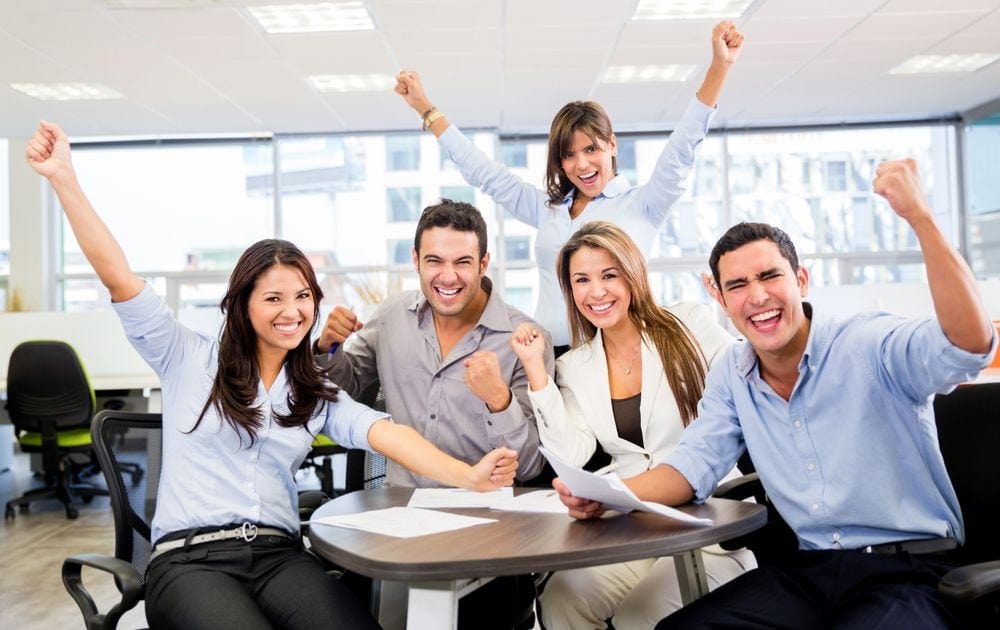 Bring passion to your intranet!

BEST PRACTICE ARTICLE
Filed under: Articles, Intranets
Staff engagement is a key issue for many organisations, as they endeavour to keep their best staff while belt tightening. There is also extensive research that shows that highly engaged staff are more productive and effective.
Broadly speaking, staff engagement is the product of two main drivers: a sense of overall purpose, and an opportunity for meaningful progression.
The opportunity for progression in a job is related to the nature of the job role, and the effectiveness of the individual's direct manager. As a result, this is largely 'out of scope' for senior managers and corporate areas.
Organisations can, however, do much to foster and grow the overall sense of purpose. This includes a wide variety of corporate initiatives and actions, including simple steps such as better communicating the organisation's overall vision and mission.
Most organisations are also inherently interesting places, in the way they work, the services they deliver, and the nature and needs of customers.
In particular, staff in frontline and operational areas are often very passionate about the work they do, and the services they deliver.
Despite all of this, most corporate intranets are 'passion free zones'. They are useful but dull, providing content and tools that help staff in their jobs, but completely failing to engage with staff.
While intranets must always be useful above all things, it's about time that they become more passionate.
Most intranets are 'passion free zones'
Passionless intranets
Corporate intranets are generally serious affairs, and are the product of 'right brain' thinking.
Stripped of any emotion, passion or engagement, most sites focus entirely on being useful but dull.
This is reflected in the key areas of focus for most sites:
Policies and procedures, often presented in a detailed and complex way.
Bland news items that communicate corporate updates ("May HR policy update" anyone?).
Corporate services content, including HR, finance and IT.
Corporate rather than local content.
'About us' information that describes the operation of business units, but completely fails to communicate the interesting work they do.
Generic intranet designs that mean the intranet could belong to any organisation, rather than directly reflecting unique aspects of the actual organisation.
This is not to say that the content and functionality listed above isn't important; it is. The starting point must always be to deliver an intranet that is usable and useful, directly supporting the day-to-day work of staff.
Corporate content and tools also provide a foundation for the organisation as a whole, and while it will never be exciting, it is necessary.
Once a usable intranet has been delivered, however, the next step should be to focus on engaging staff, and reflecting the passion that exists within the organisation.
Even 'boring' organisations do interesting things
Organisations are interesting places
Some organisations are inherently easy to be passionate about, such as:
non-profits that feed the needy
charitable foundations raising funds to solve societal issues
UN agencies involved in helping people in war-torn regions
hospitals and schools
companies selling products and services that are fun or innovative
These organisations 'wear their hearts on their sleeves', and aim to recruit staff who are also passionate about their causes.
Even in apparently 'boring' organisations, however, there are many pockets of interest and passion.
For example, one Australian bank has collected together details about the company history. This is how one person described it:
"You probably don't know about it, but there's an area of the bank that has this great collection of photos and materials going back a hundred years.

There are photos of bank branches when horses and carts went down the main street. There's also a ledger of transactions, with a handwritten entry showing 'loss of funds due to bushrangers'. There's some great stuff!"
There's the international retail company that sells accessories to fashion-conscious consumers. While the head office is bland and corporate, the stores have a youthful staff who sell trendy goods that rapidly respond to the latest celebrity appearances in magazines.
Even government agencies can be interesting! For example, the 'department of housing' might be corporate and bureaucratic in the office environment, but there will be a thousand stories from frontline staff about finding homes for people, and the characters they meet.
In almost all frontline and operational areas, staff are engaged with their work, and passionate about what they do.
How passionate is your intranet?
When it comes to engaging with staff, how does your intranet stack up? Is your intranet 'left brain' or 'right brain' in its design and approach?
The earlier article What message does your intranet send to your staff? highlighted that staff make value judgments on the intranet (and the organisation as a whole) based on what they see.
If the intranet is dull and unengaging, then this reflects poorly on the organisation. It also misses an opportunity to connect with staff in a more than intellectual way, and to put a 'human face' on the site.
Introducing passion
The starting point for engaging with staff is to ensure the intranet has an engaging design.
It should be possible, at a glance, to tell what organisation the intranet belongs to. More than just having the company logo in the top-left corner, the company identity should be reflected in the elements included on the homepage, and how they're presented.
The article Starting to define the intranet brand provides a simple method to articulate the character and nature of the intranet. This can then be used throughout the design process.
Beyond the look-and-feel of the intranet, there are many other ways of bringing passion into the intranet, as outlined in the following sections.
Local information supports operational needs
Bring people to the front
Organisations are made of people, and people are inherently interesting. As 'social animals', we have in-built interest in other members of the group, at work as well as in our social lives.
A simple way to target this is to feature staff profiles and human interest stories on the homepage. Published on a regular basis, they are a cheap and easy way of giving visibility into many different areas of the organisation.
One global company went beyond this, sending out video cameras to the far corners of the globe. Teams recorded 'hello from us' videos which were posted onto the intranet. Easy to create, these proved to be a big hit.
'Social intranets' provide an even richer ways of bringing people into focus, by allowing staff to interact directly with each other.
Some of these interactions may be about work matters, but many others may relate to local sporting activities or shared personal interests.
Encouraging staff to interact is an important part of fostering passion, even in organisations with a clear 'mission for good'.
For example, Common Ground is a non-profit fighting homelessness. While it's easy to be passionate about the organisation's goals, internal focus groups discovered that employees in every location felt that theirs was the only one left out of the loop.
As a result, they launched the social intranet shown in Figure 1. This allows staff to share their passion, and to feel more connected with the organisation as a whole.
Focus on customers and products
It is surprising (and more than a little scary!) how few staff in corporate areas know about the organisation's customers, and the products and services that are delivered to them.
It's obviously hard to be passionate and engaged with the organisation without knowing what the firm actually does!
Intranets can play a simple but effective role in surfacing details about products. This can include:
featuring products and services on the intranet homepage
regularly communicating key product updates to the whole organisation
sharing product success stories
providing a top-level menu item specifically for products (or other core business services)
sharing external marketing campaigns internally, ideally before they're publicly launched
The goal of these activities is often described as ensuring that all staff can talk about the company, and what it does, when chatting to friends at a party.
Intranets can also give insights into customers and their needs. Figure 2 shows how Scotts Miracle-Gro do this, via customer stories and recorded call centre interactions.
This helps to align the organisation around the needs of customers, and ensures that they are always in mind.
Create passionate staff, as well as passionate customers
In today's highly competitive marketplace, many companies are hoping to succeed by improving the 'customer experience' delivered by the firm.
The aim is to create interactions that 'delight', building a passionate group of loyal customers. Apple is the most obvious example, now copied by many others.
Other businesses have hundred-year histories built on generating passion among their customers.
For example, one global luxury company goes to considerable lengths to build engagement with its customers. This includes sharing the remarkable craftsmanship that goes into the hand-made items, as well as the long history and evolution of the products.
This is reflected in the design of the stores, the staff that are employed, the marketing materials, and even in a product 'museum'.
While customers experience the benefits of these efforts, staff can often be left out of the equation.
Where customers are passionate, use the intranet to evoke the same level of passion among staff. In the case of the luxury goods firm, this could be achieved by surfacing stories and insights about the products, and the craftsmanship involved.
Make the intranet the home for CSR
Walk into the foyer of most large organisations, and you'll find the space festooned with materials about the current social campaign being conducted.
This might involve saving the environment, or the charitable activities conducted by the company's non-profit foundation.
This focus on doing good is often communicated by elaborate displays, large signage, and interactive elements. It continues on to posters in the lift, and messages in the shared kitchen.
These activities are often conducted as part of a broader focus on 'corporate social responsibility' (CSR), the catch-all phrase for benefits delivered to the wider community. Large companies will typically have a permanent CSR team (or whole division), with a reasonable budget to spent.
What's remarkable, however, is how little these activities are reflected and communicated on the intranet.
In many cases, CSR has a single box or button on the homepage linking to a separate section, but no greater visibility. Key updates are communicated via home page news, but otherwise the ongoing activities are largely hidden.
Done well, intranets provide a much more engaging and interactive way of connecting staff with CSR. They can also provide tools that allow staff to become directly involved.
For example, Figure 3 shows how Luxottica uses a rich online tool to allow staff to become engaged in their environmental initiatives.
Have fun!
As the previous article Fun on the intranet explores, intranets can also have a playful side.
This can involve small elements on the homepage (or elsewhere), or be reflected throughout the design as a whole.
In either case, introducing an element of fun can help to give the intranet a more human feel, building engagement with the site.
This does, of course, need to be aligned with the overall culture and identity of the organisation. Fun elements can also be introduced at local levels, which can connect more easily with staff social groups.
Step out of head office
Staff in head office can often be uncomfortable with displaying or demonstrating passion. Within the corporate floors of the main building, dry reports are produced, and discussions hidden away in meeting rooms.
Staff within corporate services areas may also struggle to feel connected with operational areas of the organisation, let alone feel empowered to generate passion on their behalf.
Start by seeking out areas of the business involved in creating and communicating strategy and brand. Explore how the intranet can help them to connect with staff in a more engaging way.
The next step is to give operational areas – and staff themselves – a voice. Staff in these areas will be naturally more passionate about the services and products they deliver, and are in direct connection with customers.
Seek out teams and business areas that would be natural 'homes for passion' within the organisation, and work with them. This could include product development, service delivery, or customer experience teams.
Make use of what already exists
If the idea of finding all this new material to publish on the intranet sounds daunting, fear not!
In most cases, content that inspires passion is already being created and managed within the organisation. It's often hidden away within individual business units, created solely for a narrow purpose.
Intranet teams can therefore make the intranet much more passionate and engaging simply by giving greater visibility to this pre-existing work.
For example, in one global organisation, the central intranet team struggled to find news for the intranet homepage, instead relying on republishing syndicated newspaper articles to fill space.
Looking more widely, however, remarkably interesting information was already being created elsewhere. The PR team regularly published rich updates on industry changes, while the marketing group had thousands of pages of polished materials created for customers.
Still more information was hidden away within company newsletters and other printed materials.
With teams already assigned responsibility to produce this material at a very high standard, the task became to republish it to a company-wide audience.
Be authentic
The most important principle to guide all activities: be authentic. Dilbert cartoons thrive on the cynicism produced by fads and fashions pursued by senior and middle management.
Use the intranet to communicate the passion that already exists within the organisation, rather than trying to create something new from scratch.
Adding 'gamification' to the intranet does little by itself, nor does using the homepage as a huge billboard for internal campaigns.
Where it reflects the genuine interests of staff, however, intranets can be confident in expressing passion without fear of ridicule.
Conclusion
Intranets must be useful and usable. They must also be designed to streamline business processes and improve the productivity of staff.
These 'right brained' activities must also be balanced with a focus on building staff engagement.
There are many authentic ways that intranets can reflect the passion that exists within organisations, thereby helping to connect staff, and to engage them with the overall mission and vision.
It's time for intranets to present a more human face. Let's bring passion to our intranets!