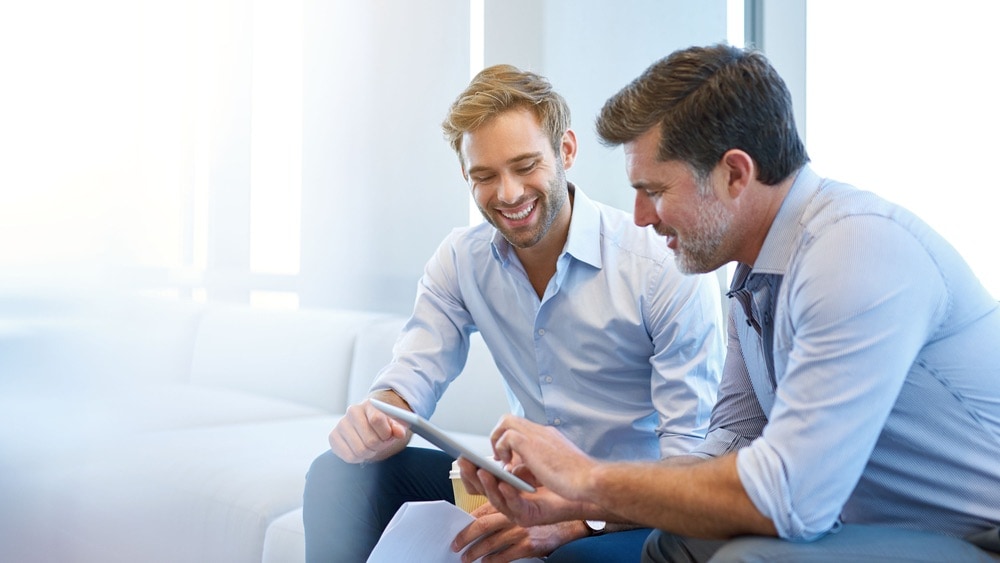 How Perkins Eastman delivered an innovative mentoring program with incredible adoption
Filed under: Case Studies, Intranet and digital workplace awards, Knowledge management
Knowledge management (KM) continues to be important for many organisations, particularly in sectors such as professional services and energy where the effective management of knowledge assets is key to either client delivery or research & development (R&D). KM can also contribute to learning and development, and subsequently play a role digital employee experience (DEX).
In this year's Intranet and Digital Workplace Awards there was an inspiring example of knowledge management in action with the "PEople program", an amazing mentoring program from Perkins Eastman, demonstrating off-the-scale levels of adoption and an innovative use of technology.
Now in their seventeenth year, the Intranet and Digital Workplace Awards recognise outstanding contributions to the fields of intranets, digital workplaces and digital employee experience from all over the world. The awards uncover remarkable solutions that deliver business value, sharing them with the wider community.
About the PEople mentoring program
Perkins Eastman is a global architectural firm headquartered in the US with 1,200 employees. It set up the PEople mentoring program in 2018 to pair mentors with mentees across the company, encouraging professional development and knowledge sharing, while also supporting employee engagement and the company's unique organisational culture.
Mentoring is also a way to connect employees to many of the company's most important cultural discussions, including the Women's Leadership Initiative (WLI), Diversity, Equity and Inclusion (DE&I), design leadership and sustainability leadership.
Today the program is managed by the company's Knowledge function and enjoys 73% participation from employees from all over the world, an extremely high level for a mentoring scheme of this type. It also believed to be the largest mentoring program of its kind in the architectural sector.
How it works
The mentorship program at Perkins Eastman runs annually. Employees update their mentorship profiles and prepare for the process via a custom SharePoint site accessible through the company intranet. New employees are also encouraged to sign-up.
Those seeking mentoring can use the site for suitable mentors using different criteria including "pathways" that cover what mentees want to get out of the program including honing particular skills and or wanting to try something new. Mentees can select up to five choices of requested mentor which they select via a shopping cart facility. One of the innovative elements of the program is that is it completely flat in terms of hierarchy, so a trainee can ask to be mentored by an office CEO, for example.
The program is reliant on a network of voluntary mentor champions who represent each of Perkins Eastman's studios (offices) that make up the architectural practice and help to match the pairs. These mentor champions play a vital role in the program, with their knowledge and experience of their mentors. They are able to communicate with mentees and other champions to help identify potential mentors who would be a good fit for the mentee's goals.
Once paired, mentor and mentee can meet virtually but also face to face. Some pairs are from different locations, for example. Mentoring champions provide ongoing support by checking in with mentoring pairs quarterly. The intranet also contains tips and advice for employees to get the best out of the program.
Spirit of innovation
One element of the program admired by the awards judges is a spirit of innovation and continuous improvement. In particular there has been innovative use of technology, partly brought on by the COVID-19 pandemic, with the team forced to move towards more of a virtual program because of lockdown conditions.
Innovations in the technology side including evolving the custom SharePoint with features such as the mentoring shopping cart, but also introducing a series of virtual workshops using the Gather Town virtual networking platform. These workshops help connect mentors and mentees who can get to know each other in a "speed dating" style event, with everyone assigned an avatar and the ability to interact via a series of five-minute chats. These events have been very well received by participants.
The team has also worked hard to continue to evolve the program, improving the process by making tweaks such as introducing a maximum of five mentors selected so that mentees are more likely to be assigned one of their choices. Future improvements are also planned. These include speeding up efficiency by building a dashboard to automate steps in the pairing process.
Impact and adoption
Overall, the program has been regarded as a huge success, reflected in the very high levels of adoption and continuing positive feedback from both mentees and mentors. It is also frequently cited by employees as a strong example of Perkins Eastman's company culture, as well as a great way to support professional and personal development. Many pairs also become friends and continue to stay in touch. The mentoring program is also helping to support employee retention, knowledge transfer, career progression within Perkins Eastman as well as supporting the assimilation of employees from acquired firms.
Gain more insights!
Want to know more and gain insights into leading intranets and digital workplaces? The 2023 Intranet and Digital Workplace showcase report contains extensive details (and screenshots) on each of the 12 winning entries, including Perkins Eastman. See what the winners have done, and how what they have done has made a lasting impact.