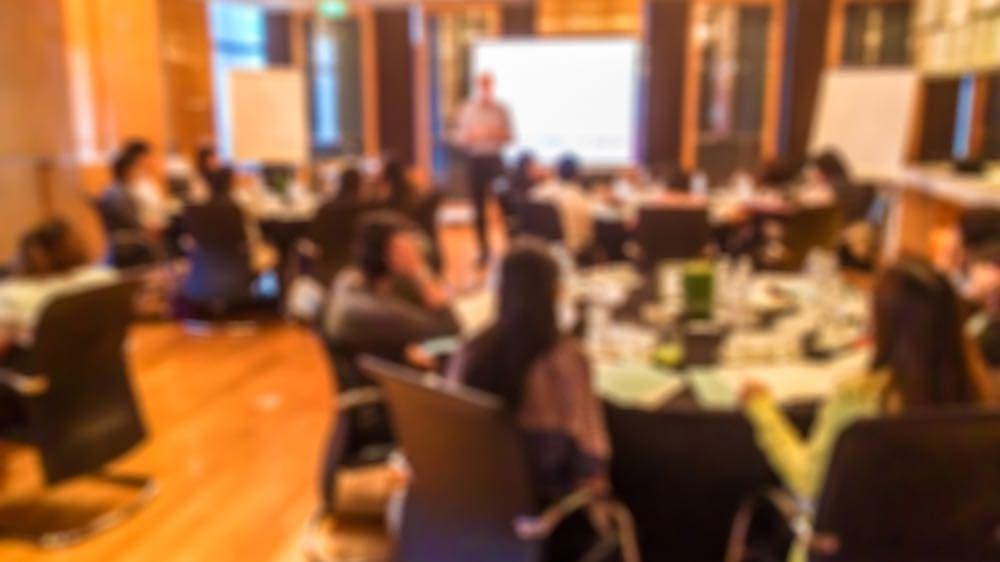 Practical ways to support and govern collaboration

BEST PRACTICE ARTICLE
Filed under: Articles, Collaboration and social
Enterprise collaboration is a wicked problem with no straightforward solution that guarantees digital workplace teams the ability to derive value, drive adoption or gain the control over the collaboration landscape that they usually seek. However, establishing governance over the use of collaboration tools will help digital workplace teams move closer to achieving successful outcomes.
There are a number of practical approaches and tactics which can help teams to reinforce the governance of collaboration sites and applications.  Because the use of collaborative tools is rarely mandatory, many of these approaches are fundamentally change management tactics which spread awareness and direct users on how best to use the tools on offer.
These approaches include:
Establish clear ownership and accountability
Drive community management
Create service, tool or app catalogues
Prove training and support
Offer targeted guidance
Embed collaborative tools into standard processes
Let's look at each of these in more detail.
1. Establish clear ownership and accountability
A key way to get the best use of collaboration tools and establish the related governance needed is to have clear roles and responsibilities for different community, team or project workspaces. Generally a site needs to have a person who is responsible for the day-to-day running of the site and also somebody who is accountable for its use.  Sometimes there may be more than one or two people involved.
Establishing clarity about what is expected of a site owner or manager should help collaboration run more efficiently, although sometimes creating too many conditions and rules can be off-putting and discourage use. Clear roles and responsibilities also encourage employees to use supported tools that deliver obvious value and help them collaborate with colleagues.
On Merck Group's global EVA collaboration platform there are a number of different "rooms" or spaces which serve projects, processes, teams and communities. A number of well-defined roles – some around ownership and others more administrative – help to ensure each of the collaborative rooms works optimally. These roles have associated duties and permissions, related training and are part of the overall governance framework for EVA.
2. Drive community management
Community management is now a mature discipline which is recognised as important for the success of internal communities and collaboration platforms. Community managers carry out a range of activities from facilitating discussions to encouraging new members to join a community. A  successful community management program usually has a manager per site, as well as a central community manager or managers supporting individual site managers. Community managers should be part of any collaboration governance framework.
At ANZ, there is a well-developed approach to community management to support MaxConnect, the bank's collaboration platform. As well as clear roles and responsibilities, community management is reinforced in key processes such as the provision of new sites. In the site request form individual community managers are identified and must explicitly acknowledge their responsibilities.
3. Create service, tool or app catalogues
Another way to reinforce which collaborative tools are approved and which are not is by providing access to searchable catalogues of supported and approved services, tools and apps. These catalogues come in different shapes and sizes but usually should provide:
the name of the tool
what it is used for or its category
a link to the tool itself or further supporting material
Increasingly, these catalogues can also be searched so favourite links to apps can be added to an individual's intranet homepage, again to encourage use of supported tools. The example shown from Thermo Fisher Scientific is relatively typical. A common intranet design trend is to use larger icons on a homepage with links to relevant tools. Default links targeted to particular groups can again reinforce the message about the right tools to use.
4. Provide training and support
Training and support can also be important in reinforcing collaboration governance. Although collaboration tools should ideally be intuitive and easy to use, training can help to:
explain the advantages of using particular tools for different scenarios
increase employee confidence in using centrally supported tools
demonstrate advanced and more complex uses for tools.
All this encourages employees to use centrally approved tools, rather than seek alternative solutions. Usually training cannot be delivered face-to-face because it simply won't scale within a global organisation, but online training can often be effective, and online sessions can be recorded and then made available.
When global jewellery manufacturer and retailer PANDORA rolled out its Office 365 and related intranet, the team delivered a range of different training options targeted at different uses of the platform and at different groups. In the training program, collaboration is covered in a general introduction for users, in a specific session about team sites, in running an online meeting and in using Yammer.
5. Offer targeted guidance
Resources that provide guidance for users on using collaborative tools can also encourage and amplify the use of centrally approved tools, and augment more formal training. For example, a 'classic' asset is a matrix or chart that advises which collaborative tool to use for which scenario or use case, including meetings, external collaboration, communities, working in teams, collaborating on documents and so on.
Guidance is often most effective when it is targeted to particular groups. For example, ANZ has a high-performing collaboration and social platform. As part of the collaboration team's efforts to drive successful use, they created guides for leaders on how best to use the platform. Encouraging senior management to use collaborative tools can in turn encourage managers and then the members of their teams to follow suit and use the tools.
6. Embed collaborative tools into standard processes
Another approach to encourage the use of particular collaborative tools is to embed their use into process so that usage becomes the 'standard' way of doing things, with less reason to use alternative tools. However, a a prerequisite for this to work is to have a good user experience so there is clear value for employees and they will want to use the tool in question.
A good example for this is Swisscom. Asking questions and getting answers from relevant experts is a common valued-use case for social and collaborative tools. Swisscom has been able to use a specialised Q&A tool for this (branded as "Ask the Brain") by embedding it into the intranet as a prominent widget and enabling notification of relevant experts driven by an algorithm within the tool. Taking this approach has enabled very high levels of adoption for Ask the Brain across the enterprise.
Similarly, Danish engineering company COWI has high levels of adoption of Microsoft Team Sites. These are used as part of the standard way of managing projects across the company and their creation is part of the standard project management methodology. Relevant project and budget data from core systems is also automatically integrated into the project site.