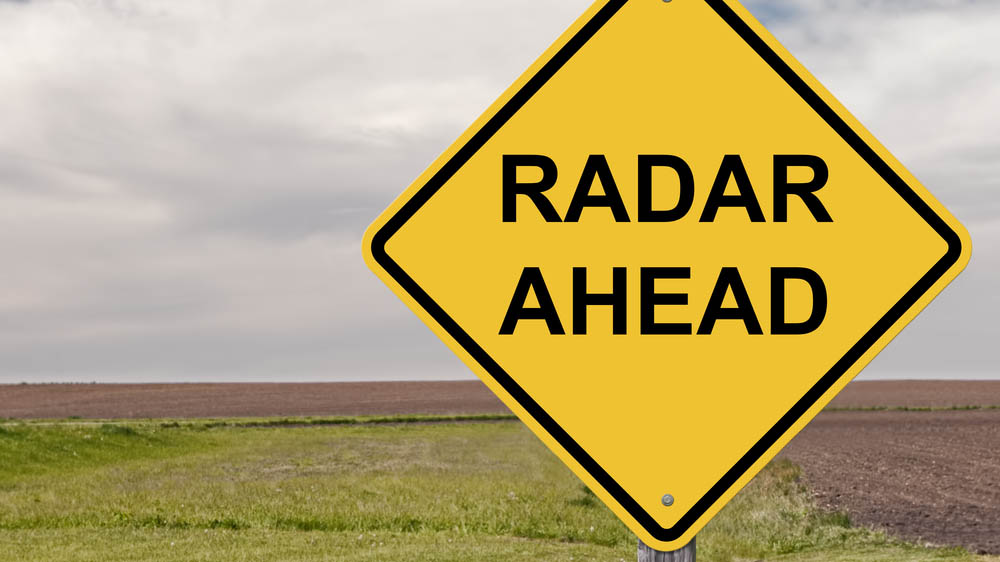 Should you be tracking your staff?
Filed under: Digital workplace, Latest Features
The goal of flexible working initiatives is to improve the productivity of staff, increase the utilisation of office space, and enhance collaboration.
But do they achieve these goals? The only way to know for sure is to track your staff!
Assess before-and-after
One study by the University of Cambridge used simple RFID tags that were given to staff of a local organisation who were moving to a new office. The tags only transmitted forward, with a very short 1.5m range. This allowed them to assess when two people were interacting, and anything over 30 seconds was considered 'noteworthy'.
The new building had been designed to increase interactions, with a large cafeteria, doorless meeting rooms and vending machines placed at strategic locations.
So did the new building deliver on its objectives? The study found that 76% of interactions in the new building were between members of different groups, up from 59% in the old building.
This type of study, conducted over a short period of time, show how it's possible to quantify the benefits of activity-based working, and other new office environments. For a large organisation conducting a rolling migration to new office space, this information would provide invaluable early feedback, allowing later spaces to be tweaked and improved.
Map digital connections
It's long been possible to measure and assess activities in the online world. There are many ways to look at who is interacting with who, and on what, across email, instant messages and collaboration spaces.
One powerful way to make sense of this is via 'social network analysis' (SNA). This maps out connections between staff, forming a web that visually highlights the strength of interactions, and the importance of key staff as 'connectors', leaders and experts.
This data can be used to understand the current working patterns of an organisation, and can also inform decisions about changes to the physical workplace. This digital assessment will also show whether new workplaces are delivering on their promises, and why.
Driving a culture of collaboration
Activity-based working, and flexible working in all its forms, is much more than just about dumping dated offices. To have the greatest impact, organisations should conduct a clear and concerted campaign to increase adoption and use of collaboration tools, in parallel with other changes.
Here too, numbers provide insights and track success. In early stages, the project team responsible for collaboration and social tools should monitor the number of staff who sign up and login at least once. (Experience has shown, by the way, that face-to-face adoption activities have a big impact in the use of these new online tools.)
The next stage is to monitor participation, such as the number of comments, likes, and connections. These can be assessed at an organisation-wide level, or by drilling down to business units, teams or even individuals.
Beyond this, many modern platforms provide some form of "impact scores", which aggregate a variety of metrics into a single number. Combine with other real-time figures in a dashboard, this provide a powerful visual indicator of activity and momentum.
(Needless to say, there's little point in tracking usage of collaboration and social tools, if there's no concerted effort to gain adoption. Who wants to see poor figures every month!)
Track your staff (for good, not evil)
Tracking staff interactions can now be done in quite sophisticated ways, capturing who you are talking to, the tone of voice, length of conversation, and body gestures. These can be used to build up a picture of how staff move through buildings, who they work with, the people they bump into, and the impact of all of this on productivity and performance.
In one instance, MIT used the devices shown above to help Bank of America work out how to improve the performance of call centre teams who were struggling. After only a short period, the surprising answer was to make it easier for teams to socially interact with each other, outside of their immediate work.
The advice was to revise the employees' coffee break schedule so that everyone on a team took a break at the same time.This resulted in a 20% drop in average call handling time among the low-performing teams, and a 9% drop overall across the call centre.
Bank of America aren't alone in taking an interest in these types of approaches. UK-based supermarket chain Tesco used wearable arm bands that track the movements of staff in their warehouse, and the the 'Sunshine State' Celebration Health facility is using RFID tags to assess staff movements in their operating theatres.
With usage of the devices usually voluntary, these digital approaches have the potential to bring real science to the design of office spaces, and the management of staff.
You're moving offices, so what?
The overarching message from all of these approaches is to be clear on the outcomes desired, and then make sure you achieve them.
Shifts in physical spaces can be a shot in the dark without digital support that provides insights and guidance. Even simple strategies of tying changes to physical spaces to the rollout of new collaborative practices can have a big impact.
The knowledge and technology is available to really help staff work better and more enjoyably. Now we just have to make use of it.