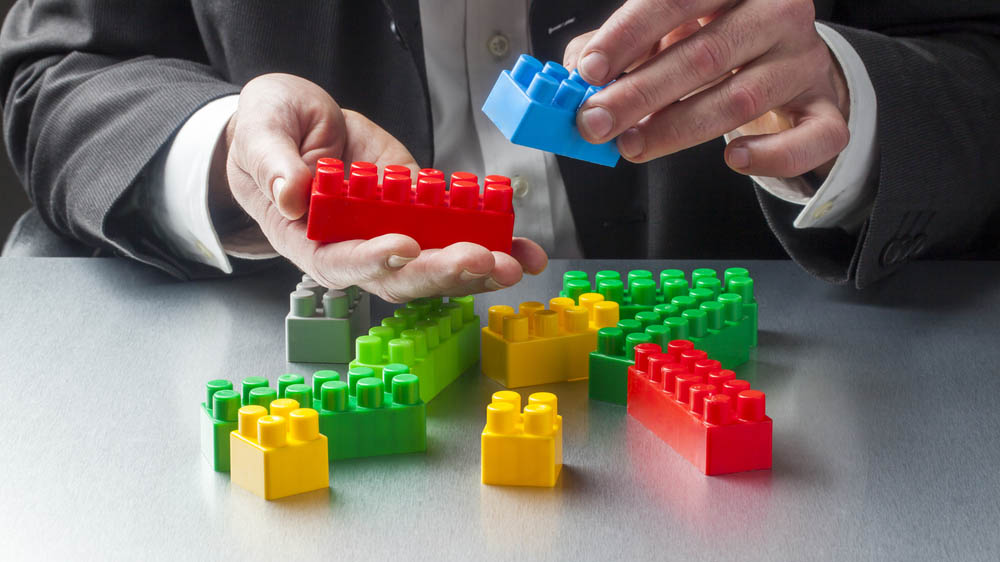 Ten ways offices are reinventing themselves (and what it means for digital teams)
Filed under: Digital workplace, Latest Features
For the past few years, physical offices have been reinventing themselves to support employees in their everyday work, facilitate collaboration and even increase employee engagement. These changes also deliver organisational benefits such as reduced costs and improved productivity.
In fact, you've probably noticed various changes in your own office. Many of these trends are opportunities for digital teams to make a difference, either through supporting technology or providing relevant access to information and digital services.
Here are trends trends on how offices are reinventing themselves, all of which raise questions for digital teams.
1. The 'new ways of working' initiative
Many organisations have implemented internal initiatives that focus on optimising offices for new ways of working. These are called many things, including "agile working", "activity-based working", "hoteling", "flexible working" and "office of the future". Such initiatives can involve prototyping future design, implementing a specific office refit or moving to an entirely new building.
Questions for digital teams:
Are you included in the project and talking to your agile working unit?
Are there approaches and insights about user behaviour you can learn from or share with them?
Does your intranet support the proposals for agile working?
2. No fixed desks
With studies showing that the utilisation of desks is as low as 40-50% at a given point, it's no surprise that many organisations are trying to make better use of valuable space by allotting desks on a day-by-day basis. This means that desks need to be booked in advance and nobody, apart from senior management, has a desk in a fixed position.
Questions for digital teams:
Can you book desks through the intranet?
Does the intranet show which desks are free?
Can you find out where somebody is located in the building at any time on your intranet?
3. Zoning
Real estate functions are creating  zones within the office that are optimised to different styles of working. These include spaces for collaborating with colleagues, having formal meetings and private study. Factors in the design will include the office furniture chosen, how it is laid out, the location within the office, ambience, decor, the availability of light and degree of sound pollution.
Questions for digital teams: 
Are digital channels and services similarly optimised for each type of activity?
For example, are there tools in place for both formal and informal collaboration?
4. Areas for informal collaboration
A particularly common type of office area is one zoned for informal or impromptu collaboration. These may be places where you can go and get a coffee, or just sit in a more informal setting. Offices are also designed to encourage serendipitous meetings on stairs or in common areas, encouraging ad-hoc conversations.
Questions for digital teams:
Is there wifi access throughout the entire building, including in common areas?
5. The campus complex
If you work for a university you'll probably already work on a campus, but large companies are increasingly constructing campus-style headquarters, spread over multiple buildings. Some organisations end up with accidental campuses just because they are spread over three or four different buildings in close proximity.
Questions for digital teams:
Are there guides to different buildings, providing details on layout and usage?
Does the intranet provide details on services offered in each building, such as cafeterias, gyms or childcare?
Are online floorplans provided that show where people sit?
6. Novelty leisure areas
Some offices are creating highly unusual leisure areas for staff. A climbing wall? Check! An indoor go-kart track? Yes! A huge pit of foam balls to unwind in? Just being installed now. This approach encourages an offbeat and fun corporate culture that some companies are keen to cultivate..
Questions for digital teams:
Is the branding and design of the intranet aligned with these cultural aims?
Is there a similarly fun area on your intranet, to foster the same culture?
Are staff encouraged to use collaboration tools for purely social purposes, such as organising a local running or cycling group?
7. Digital signage
Digital signage has been around in one form or another for years. Now expected within consumer environments, it increasingly has a role within internal communications strategies as well. This signage can be used to give visibility to major internal promotions or campaigns, or to provide news to operational staff.
Questions for digital teams:
Who owns digital signage and the related content?
Is intranet news used as the source of some or all digital signage content?
Do digital signage messages point back to the intranet?
Are major internal campaigns communicated equally in the physical and digital worlds?
8. Digital immersion and collaboration suites
Some offices are building dedicated areas to to provide a rich, immersive digital experience. These facilities includes advanced telepresence equipment, large video screens, video walls and banks of monitors. Uses include collaboration, communication and real-time 'command centres'.
Questions for digital teams:
Can you book the facility through the intranet?
Has the user experience and user interface been well-designed for staff?
Can the digital team help to improve the usability of these facilities?
Can all digital tools, such as collaboration and social tools, be used within these facilities?
9. Funky and flexible furniture
There is now a wide range of ingenious and highly innovative office furniture. Some is designed to increase well-being and productivity, while other styles provide flexibility to allow the office to be reconfigured for different uses. Some of the furniture is just plain "out there".
Questions for digital teams:
Is there good online information on the furniture options available for staff?
Can staff request or order the furniture online?
Is there informative and engaging online advice on how to make best use of the furniture?
Have online channels been fully used to promote the new options, and the culture change they represent?
Is work, health and safety information available online for the furniture?
10. Open plan office
The open plan office is, of course, not a new trend, and the dismantling of dividing walls has been happening since the eighties. Some open plan offices, however, are becoming more even more "open", for instance getting all employees to sit together on larger shared bench-style desks.
Questions for digital teams:
Is there a collaboration 'back channel' that staff can use to communicate with each other, without having to talk face-to-face in these open spaces?
Can staff listen to videos in these open spaces, for instance by using headphones?
Do intranet and collaboration policies match this 'always open' ethos?
Physical changes, digital opportunities
Big changes continue to roll through the physical design of office spaces, and the pace is only increasing. Digital teams should be fully informed on current changes, and what's in the pipeline. More than this, digital teams can help staff and organisations make the most of this transformation.
How are you bringing the physical and digital worlds together in your office?