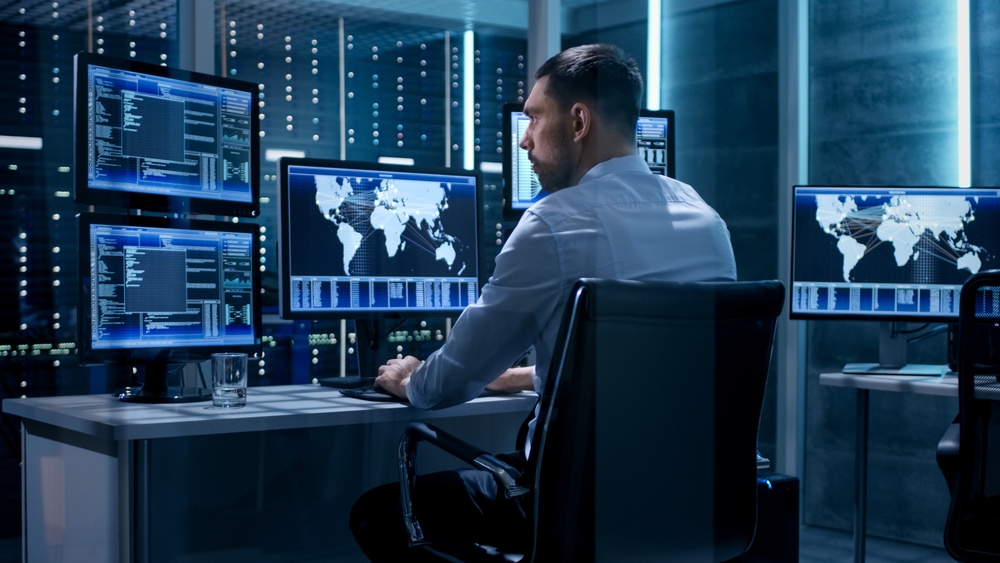 A practical management model for Office 365

BEST PRACTICE ARTICLE
Filed under: Microsoft 365
Office 365 is not a single product. Instead, it consists of many individual products, ranging from simple upgrades to the tools that we all know well (such as Word) through to brand new products (such as Teams). Not only do these tools get updated at difference paces by Microsoft, they are of vastly different complexity.
The challenge for teams – and businesses as a whole – is to know how to manage these products, and where to allocate scarce resources to training and adoption activities.
To help cut through the confusion, this article outlines a practical management model that can be used by IT and the business to plan the best approach to Office 365 management.
Managing according to complexity and velocity
The diagram above provides a model for understanding the products within Office 365, by considering two different aspects:
Complexity: how much is involved in managing, deploying (and adopting) the tool.
Velocity: the pace of change within the Office 365 platform (how often Microsoft adds new features).
Understanding these two aspects, it becomes possible to group Office 365 solutions into four categories.
At any given point, the individual products can then be placed in the relevant category, and managed accordingly.
(Note that the diagram above shows the categorisation as at March 2020, and as highlighted in this article, this will change over time. You are therefore encouraged to make your own assessment of where the products currently sit – or get expert advice – and then make decisions on your management practices.)
The following sections explore each of the categories:
Maintain / migrate
These are products and solutions that are low in complexity, which are changing slowly (or not at all). Interestingly, as at the writing of this article, there is only one element of Office 365 that fits into this category: Skype for Business (which will shortly become a legacy offering).
Pre-Office 365 platforms such as network fileshares and traditional email also fit into this category.
Manage
Solutions that are relatively simple but are changing more over time need ongoing management. More than just maintenance, active management is required to ensure the solutions are working well, that governance is effective, and that compliance policies are met.
Solutions that currently fit into this category include Exchange Online and OneDrive.
Adopt
Much is made of adoption within Office 365, but this really only applies to elements that are more complex, but relatively stable over time. That allows repeatable approaches to be taken to training and change management, confident that a strong foundation of skills can be established across the organisation.
Solutions that fit into this include Yammer and Modern SharePoint.
Innovate
Many of the products in Office 365 that are being heavily promoted by Microsoft fall into the innovate category. These solutions are complex, and still undergoing rapid evolution, with updates being released weekly.
This includes Teams, and very-recently announced offerings, such as Project Cortex.
Unusual evolution
In most suites of offerings, individual products and elements go through a typical evolution, going from new and rapidly changing, and then steadily settling into a stable state. As shown in the diagram on the left, this sees a transition from innovate -> adopt -> manage -> maintain.
Office 365 is different. With a top-down focus on rapid innovation at Microsoft, many of the products within Office 365 are 'swimming against the tide'. Instead of getting simpler over time, they're instead getting more complex and often picking up in pace of change.
Email and file storage are two perfect examples. Starting as 'boring but useful' offerings, these have suddenly become much more complex in their capabilities, driven by the desire to integrate with and leverage the rest of the platform. Yammer too has gone from a legacy product to one of increasing innovation.
As shown in the diagram on the right, this has led to a highly atypical model of evolution within Office 365. While it reflects the strong DNA of innovation within Microsoft, organisations are feeling the cost of greater complexity even as they're benefiting from the new features.
Putting the Office 365 management model into practice
With an understanding of the different tools in Office 365, and where they fit in the management model, it becomes possible to make practical decisions about management practices and appropriate resourcing.
| Category | Management approach |
| --- | --- |
| Maintain/migrate | Sustain the offering ('keep the lights on'), or initiate a migration to products with greater capabilities and velocity (such as replacing fileshares with OneDrive ). |
| Manage | More than just keeping the lights on, monitor usage and make necessary ongoing decisions about aspects such as security permissions, features enabled, and overall information architecture. |
| Adopt | Take proactive steps to train business users in how to use the solutions effectively, confident that the pace of product changes won't invalidate training and support materials. |
| Innovate | Follow agile practices such as 'test and learn' that are suitable for highly changing products, and recognise that significant resources will be required to make the best use of these offerings. |
How are you managing Office 365?
While a huge number of organisations are making the shift to Office 365, this doesn't mitigate the inherent complexity that comes from such a rich platform. Business leaders and teams should take the time to understand the range of tools on offer, and then categorise them in terms of product management approach.
By understanding the differences between maintain, manage, adopt and innovate, businesses can achieve the best outcomes, while allocating scarce resources in the most efficient way.
How is this working in your organisation? Reach out if you'd like to learn about how Step Two is working with organisations to put shape around Office 365, bridging the gap between technology capabilities and business priorities.