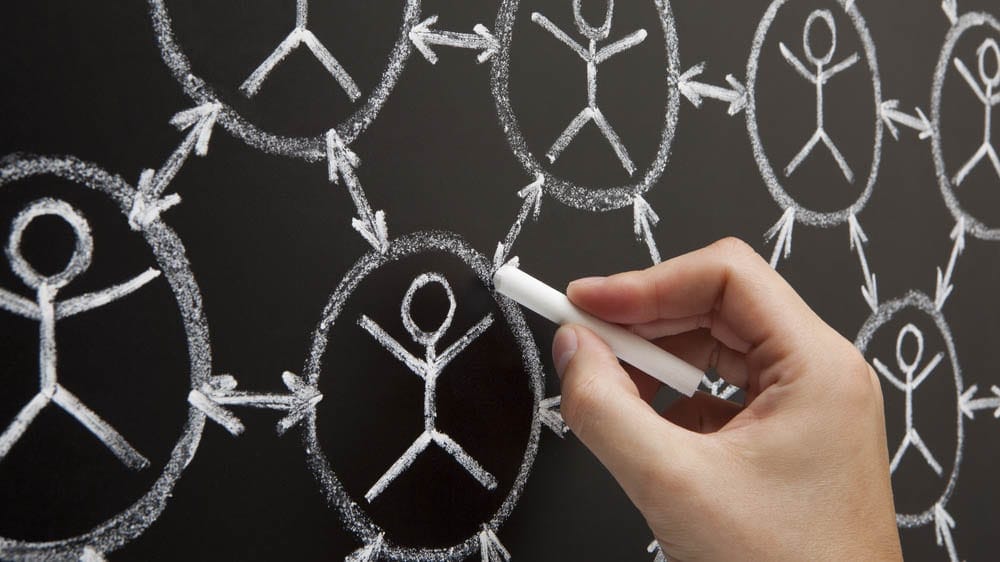 Centralised or decentralised authoring?

BEST PRACTICE ARTICLE
Filed under: Articles, Content management, Intranets
When implementing a new enterprise-wide content management system (CMS), most businesses assume a decentralised model of authoring.
This devolves the responsibility for creating content back to individual staff members within the business units.
While this is seen as an effective way of reducing costs and increasing involvement, it is not without its challenges and risks.
In practice, neither centralised or decentralised authoring is the single answer to all requirements.
To gain the best business outcomes, it is necessary to use both models where appropriate, with a full understanding of their strengths and weaknesses.
Decentralised authoring
Content for the intranet or corporate website is 'owned' by a number of different business groups within the organisation. It therefore makes sense to give them the direct responsibility for updating their information.
In this decentralised approach, the authors are scattered throughout different departments, all feeding information into the content management system.
Advantages
Harnesses the efforts of many authors.
Content creation costs and resources are spread more evenly throughout the organisation.
Makes the content owners responsible for their own information.
Reduces the need for a large centralised authoring team.
Integrates content creation into the daily activities of the business.
May provide more up-to-date content.
There is no one correct answer: both centralised and decentralised authoring have a role to play in an organisation
Disadvantages
Extensive workflow is a pre-requisite.
Large number of users to be trained.
Challenges in motivating staff.
Considerable change management effort required.
Authors must juggle using the CMS with their other responsibilities.
Overall co-ordination is more difficult.
Many workstations to be configured with the CMS software.
Higher licensing costs for CMS software.
Workflow
Comprehensive workflow is critical to the success of the decentralised authoring approach. Using workflow, order can be brought to the writing and publishing process, despite the scattered group of authors.
The most important step of the workflow is the final review and approval. This must be setup so that all published content is vetted against corporate standards.
This is particularly important for content to be published on the corporate website. Incorrect or inappropriate content exposes the business to substantial risks and liability.
Do not underestimate the effort required to setup workflow rules in an enterprise-wide CMS.
Training and change management
If decentralised authoring is to deliver promised benefits, it must be both used and supported by staff.
This is no small challenge when potentially hundreds of users across the business will be creating content.
Considerable resources must therefore be devoted to the establishment of workable processes, and providing sufficient end-user training.
Change management activities will also be necessary to eliminate the natural resistance to change within an organisation. This includes clear communication of the goals of the project, and ongoing updates on progress and
issues.
Finally, trust and respect must be established between the owners of the content management system and the authors. Without this, staff will be reluctant to embrace the added responsibility and workload that decentralised authoring required.
Staff will not make time to write content, unless you give them a reason to do so
Finding time
Perhaps the greatest challenge facing decentralised authoring is the lack of available time.
Staff already have a full-time workload with their normal activities. Authoring is then an additional activity, on top of their existing responsibilities.
Unless management provides staff with sufficient time and resources, it is unreasonable to expect them to shoulder this additional work for an extended period of time.
The danger is that content creation will then slowly 'wither away'. If this happens, the CMS as a whole will fail.
To avoid this, explicitly include content creation in the job descriptions for staff, and provide sufficient time for them to do their authoring well. This should also be assessed as part of their normal performance review.
Centralised authoring
This involves setting up a dedicated team to create new content, and manage the publishing process. This team consists of the following roles:
technical writers
editors
journalists
indexers
subject matter experts
There is close liaison between the team and the business groups that 'own' the content. In this way, the content team acts as a 'service group' for the rest of the organisation.
All information that is published by the team is reviewed and signed off by the business, to ensure accuracy and relevance.
Techwriters know how to write, subject matter experts know the business: you will need both
Advantages
Team skills ensure very high quality content.
Simplified project management.
Ensures that resources are available for even large jobs.
Allows development of large, complex and highly structured material.
Provides a central location for feedback.
Ensures global consistency, and extensive cross-linking.
Supports continual improvement.
Ensures accountability for changes.
Reduces the need for powerful and costly IT solutions (such as workflow).
Provides a 'driving force' behind content updating.
Disadvantages
Centralised team requires full-team staff and resources.
Can form a bottleneck to updates, if not efficient and responsive.
Updating is separated from business owners.
Relies on processes to notify the team of changes.
Ties with the business
A centralised authoring team cannot work in isolation from the rest of the organisation if it is to meet business needs.
Close links and communication channels must be forged between the centralised group and the content owners.
If the content is to be kept up to date, mechanisms must be put in place to notify the team of changes or updates.
If these notifications are to be sustained in the long-term, they must be incorporated into the standard business processes.
Workflow
While the ease of coordinating a single centralised team reduces the need for a workflow system, it still has much to offer.
With all first-draft material being written by the central team, workflow manages business review and final sign-off.
The workflow system sends the revised content back to the content owners, before routing it through final editing and any legal sign-off.
If there are a limited number of content owners, it is possible to avoid the cost of a full workflow system, and implement manual processes instead.
Professional standards
If the centralised team is to deliver value to the business, it must conform to the highest professional standards.
This includes:
Documented style guides for authoring, indexing and linking.
Rigorous project management and change control.
Full audit trail of changes.
Comprehensive process for editing, reviewing and authorising updates.
A centralised team is only as valuable as the professional standards it meets
Guidelines for selecting a model
This section outlines some broad guidelines for when to use decentralised or centralised authoring.
Use decentralised authoring when:
Content is already created as a normal part of daily activities (eg. business documents).
Information is for internal use only.
Frequent updates must be made.
Quality of information is not critical.
Staff have the time available to prepare and write content.
Select an authoring model to meet your business needs
Use centralised authoring when:
Information is very complex, or highly structured.
There are legal issues surrounding the release of the information.
Information is commercially-sensitive.
A very high writing standard is required.
The information must be 'distilled' from many different sources into a brief format.
Overall structure and consistency is required.
Content is to be published externally.
Case studies
This section outlines typical business situations, and appropriate authoring solutions. These are only generalisations, however: draw your own conclusions based on your specific business requirements.
Intranet
By definition, intranet content will only be read by internal staff. It is therefore more important that the information is comprehensive and up-to-date, rather than being perfectly written or structured.
For this reason, much of the intranet content can be created using a decentralised model. This supports rapid turnaround, and allows each section of the intranet to be directly managed by the business owner.
There is still, however, a requirement for a central 'intranet team', who is responsible for the overall management of the intranet.
This team should consist of:
technical writers or editors
professional indexer or librarian
information architect
web designer
technical staff and developers
graphic artist
They are responsible for tasks such as:
creating the intranet style guide
managing indexing and searching
ensuring consistency across all sections of the intranet
editing key content for clarity
developing page layouts and designs
overall information architecture
managing linking between topics
ongoing intranet development and improvement
systems administration tasks
Your corporate website brings as many risks as it does rewards
Internet
The corporate website is one of the most visible faces of the organisation. Any information published to it exposes the business to a certain level of risk, whether it be an incorrect price, or legal liability for misleading information.
With the growth of e-commerce, the need for quality control processes has become even greater.
While a decentralised authoring model may be used to create the first-draft content, all material must pass through rigorous editing, review and sign-off.
With some pages drawing information from many different business units, there is value in using a centralised team for the more complex authoring tasks.
Either way, a centralised team must mange the website as a whole. Their responsibilities include those listed for the intranet team, plus:
Ensuring corporate branding is maintained.
Meeting marketing and advertising goals.
Ensuring a universally high standard of writing across the site.
Ensuring the website is usable.
Managing site structure, architecture and linking.
While a content management system can do much to streamline the maintenance of a corporate website, it will only succeed if due attention is given to quality control issues.
Business documents
The many thousands of business documents created every year within an organisation present a clear case for decentralised authoring.
These documents include reports, plans, technical notes, and the like. They are produced using desktop applications (such as Word, Excel, etc), and must be easily published to the intranet.
By establishing a simple import process, staff can self-publish their material into the CMS. In some cases, the workflow may be as simple as obtaining appropriate sign-off from the staff person's team leader or manager.
The only danger is that intranet users will become overwhelmed by the sheer volume of information available.
To avoid this, ensure that all content is appropriately indexed, and that a comprehensive site structure allows effective browsing and searching.
The easier it is to publish content to the intranet, the harder it is for users to find it
Complex manuals
There normally exists within a large organisation several very large documents, such as policy and procedures manuals.
These capture the core of the business' knowledge, and are complex and highly structured.
With business decisions and advice to customers being made based on these documents, it is critical that they are both accurate and comprehensive.
Updating the documents is no easy task, and issues of information architecture and usability must be addressed.
For these reasons, such manuals should be managed by a central team of professional writers. Working closely with subject matter experts, this team can ensure that documentation challenges are met and overcome.
Conclusion
Centralised and decentralised authoring both have their strengths and weaknesses. The first step to building a successful CMS solution is understanding these issues, and how they impact on your business requirements.
Only then can an efficient, cost-effective and viable solution be designed. Within a large organisation, this will consist of a hybrid of both centralised and decentralised authoring.
In this way, the quality control of a centralised team can be supported by the wide-spread resources of decentralised authors.
(For an overall methodology for developing or redeveloping an intranet, see the Intranet Roadmap.)